28 March 2017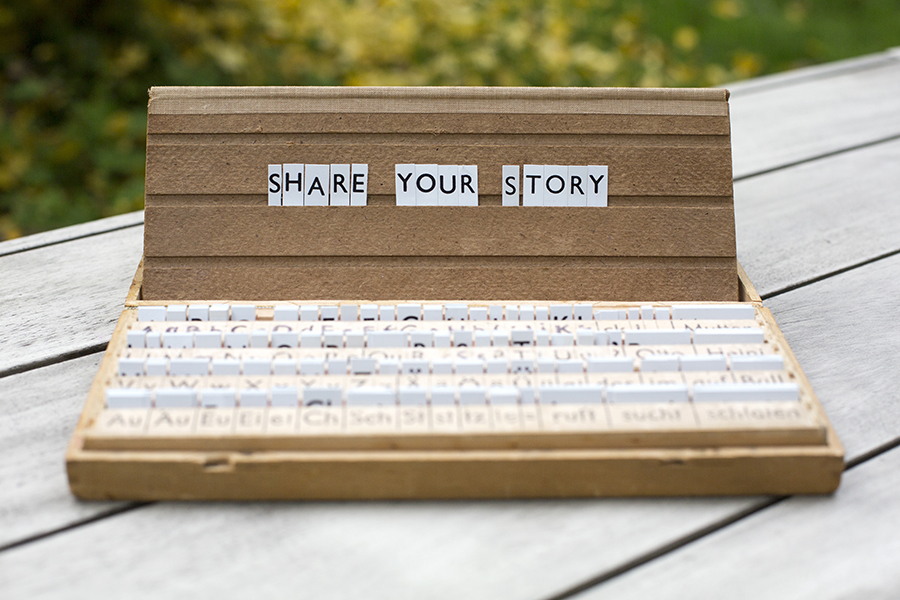 The narrative of your business is a great tool for customer engagement, but are you doing enough to ensure that your customers know your brand's story?
As discussed in a
recent vCreate blog
, approaching h2h (human to human) communication is an engaging way for businesses to connect with their customers. Brand storytelling can take engagement and connection to a new level.
Storytelling, has, and will always be part of life. Rudyard Kipling once said "If history were taught in the form of stories, it would never be forgotten." The same is true of your brand. Sharing your story with customers will make you memorable and will work in your favour. You wouldn't be where you are today without your customers, so take time to make them feel valued, listened to, and most importantly want to come on the journey with you.
When you begin mapping out your brand's story, think about how you got started in your field, what made you want to work in that field? What obstacles have you overcome to get to where you are today, and how have you grown? Think of brands you know and trust and how they began. These insights will help you to position your brand's story in a way that is relatable to your audience.
Personalised video is a great way to spread your brand story. You could start off with a short video on the about page of your website, or ask your customers to record a case study showcasing your product. Personalised video can also accelerate your content generation efforts by making creating vlogs or video updates in-house, easy. With video you can make content that is informing and entertaining by sharing your brand's story, values, and motives in a creative way.
A not to be missed element of storytelling is communicating how you have acted upon any failures. The right response to failings signifies a determined, progressive brand always aiming for improvements. An example would be Samsung's response to the overheating issues with their Galaxy Note 7. Samsung acknowledged their mistakes in a open forum, and launched
an advertising campaign
aimed at winning back customer confidence and addressing safety concerns.
Storytelling is not only important for keeping customers onboard, the considerations that shape a brand's reputation also extend to treatment of employees, with brands such as Nike and Unilever reporting measurable impact on bottom-line from purposeful storytelling, as it leads to greater employee engagement.
Personalised video supports effective storytelling for both internal and external audiences; by providing a structured platform through which to tell the good news stories of your brand to your existing accounts and employees.