Secure clinical video service for remote diagnosis, management and decision-making
Patients and carers upload videos, photos and data for a speedier diagnosis
Securely share with colleagues and other specialties for second opinions
Automatically push patient data to any Electronic Patient Record (EPR)
Secure clinical video service for remote diagnosis, management and decision-making
Patients and carers upload videos, photos and data for a speedier diagnosis



Securely share with colleagues and other specialties for second opinions



Automatically push patient data to any Electronic Patient Record (EPR)


Trusted by the NHS in over 70 services
---

How it works

Patients/carers are invited by email or SMS to register for an account and provide appropriate consent.

Once activated, patients/carers upload videos and photos, and answer specialty-based clinical questions on their mobile device.








Clinicians access patient videos, photos and data for review on any device at any time.

They can securely share patient data, including screen recordings of test results or investigations, with colleagues and specialist teams for second opinions.








Clinical notes are added along with specialty classifications. Teams can communicate with patients/carers in multiple languages with auto-translation.

All patient data can be integrated with Electronic Patient Records (EPR) supporting FHIR.





Request a Demo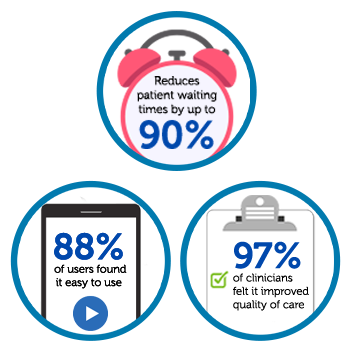 Health Economic Report
Healthcare Improvement Scotland published a 2022 report into vCreate Neuro for the diagnosis and management of adults and children with epilepsy and other neurological disorders.​

Findings show that 93% of clinicians felt that it was useful in making a diagnosis and 97% felt it improved the quality of care provided. Upon referral, vCreate Neuro can reduce patient waiting times by up to 90%.

Read the report summary for more findings on how NHS Scotland achieved clinical efficiencies, service improvement and average cost savings of £675 per patient.
​
Benefits for everyone
Improve diagnostics and monitoring
Speedier, more accurate diagnosis



Remotely monitor and support patients with ongoing conditions



Share data with colleagues and different specialties for second opinions


Reduce costs
Prevent unnecessary investigations and appointments



Reduce unscheduled admissions



Optimise workforce productivity


Empower patients and families
Strengthen relationships with clinical teams



Communicate in multiple languages with auto-translation



Greater convenience and peace of mind for patients, families and carers


Transform services
Digitise clinical care pathways



Upload videos, photos and data to any Electronic Patient Record (EPR)



Improve remote care, minimise patient travel and reduce carbon emissions


Specialties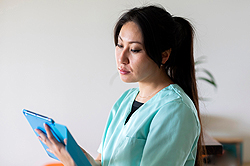 Neurology
Adult and Paediatric Neurology teams are able to:
Remotely diagnose and manage neurological conditions



Triage patients quickly and reduce waiting lists



Reduce misdiagnosis and unnecessary investigations



Enable teaching and research with digital consent
Read the full
case study
.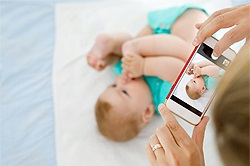 General Paediatrics
General Paediatric teams in hospitals are able to:
Quickly triage and refer patients to the right specialist



Reduce waiting times following referrals from primary care



Avoid unnecessary clinics, admissions and investigations



Streamline communication between specialties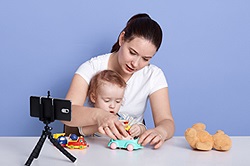 Speech & Language Therapy
SLT teams in hospitals and the community are able to:
Receive and review video assessments recorded in the home



Triage patients remotely and reduce waiting lists



Diagnose with greater accuracy and speed



Monitor progress and provide ongoing support


Read the full
case study
.
Request a Demo
What clinicians are saying

vCreate Neuro has transformed how we use carer-recorded video in our service. We are diagnosing epilepsy more rapidly, preventing misdiagnosis and saving unnecessary investigations. Families feel more in control and better connected to the service.
Professor Sameer Zuberi, Consultant Paediatric Neurologist. The Royal Hospital for Children, Glasgow, UK

vCreate has had a particular impact on our epilepsy surgery programme. Children being evaluated for epilepsy surgery, for whom we can obtain good home videos of their seizures, can sometimes avoid prolonged admissions to hospital to capture seizures on EEG. This speeds up the process of determining whether surgery is an option, a treatment which can potentially cure their epilepsy, and also means that prolonged inpatient investigations are targeted at those children for whom there is no alternative.
Dr Robert Robinson, Consultant Paediatric Neurologist. Great Ormond Street Hospital, London, UK

We found vCreate Neuro easy to use and straightforward to explain to families. Even when face to face appointments or live consultations were viable, the pre-recorded patient videos acted as a useful supplement to help direct our focus of care, highlighting any potential issues with a baby's development.
Hilary Cruickshank, Clinical Specialist Neonatal Physiotherapist, Edinburgh, UK

vCreate has given us a safe and convenient way for patients to send in videos and for these to be reviewed and commented on, with good governance and documentation. This has allowed us to move away from patients trying to email videos, sending in pen drives or just showing videos on their own phones in clinic. The system brings efficiencies for the team, and better access to seizure videos that can be key in making the right diagnosis.
Dr Khalid Hamandi, Consultant Neurologist, Cardiff, UK
Watch us on

Enhanced Security and Clinical Safety

Powered by Microsoft Azure with security features including Web Application Firewall, Advanced Threat Protection and Encryption-at-Rest.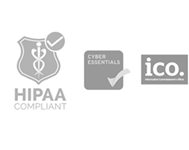 DTAC Compliant inc. DCB 0129 (Clinical Safety Management), Cyber Essentials certified and registered with the UK ICO.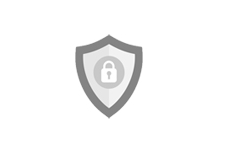 Approved by over 100 UK NHS Trusts with regular CREST-certified Penetration Testing. HM Government G-Cloud Supplier.