05 February 2018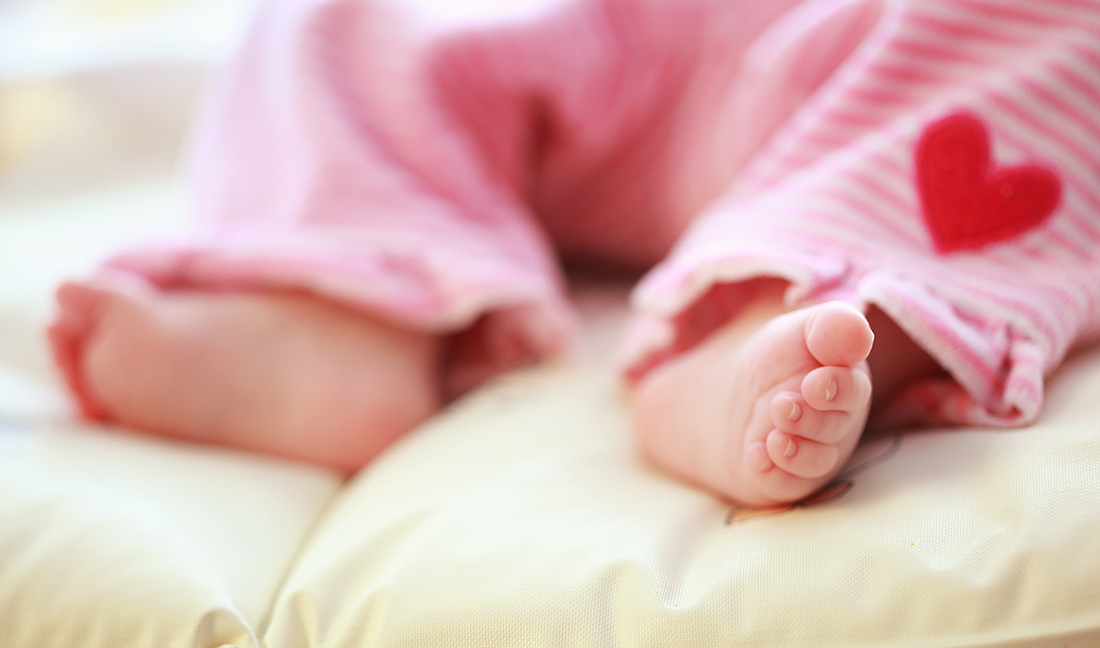 Valentine's Day is when we tell the people we love just how much they mean to us; however, when your bundle of joy was born prematurely and is being cared for in the neonatal unit, how do you communicate to your baby just how much they mean to you, whilst also making time to share the day with your partner and your preemie's siblings?
We've read about some really creative and inspiring ways nurses and parents can make Valentine's Day special - here are some of our favourites:
1. Valentine's-themed craft sessions
Crafting can be both fun and relaxing, so hosting a craft session where parents can make cards for their partner and siblings can make a card for the new baby could be just what families need. Parents might also like to
write a love letter to their tiny valentine
, a group of
March of Dimes
volunteers at
Saint Luke's Hospital
of Kansas City helped parents to do this last year, such a wonderful idea!
In addition to cards and love letters, siblings of preemies might like to make a
foam heart photo frame
and
handprint hearts
to decorate baby's cot; they are easy to make and a lovely keepsake, too.
2. Show your love for the nurses
Neonatal nurses show their love and kindness to babies and parents every day; why not show them how much they mean to you too with these uber-cute
NICU superhero bodysuits
? The message reads: "NICU nurses are superheroes"; we couldn't agree more!
3. Gifts for baby
If you're looking to treat baby this Valentine's Day, we have a few suggestions for you. This
heart baby blanket
will keep a preemie all snuggly and warm. Perhaps you're looking for a new book to read to baby in the unit, how about a valentine's-themed book like
Llama Llama I Love You
, or
Here Comes Valentine Cat
.
4. Dedicate a page in your journal for Valentine's Day
Having a baby in an NICU is a chaotic and emotional time, but documenting your feelings in a
journal
can help to bring you some peace. It can be that one certainty at a time of uncertainties. Special occasions such as Valentine's Day deserve to be recorded, so encourage mums to dedicate a page in their NICU journal documenting the day. Support families to capture the day by giving out
disposable cameras
to every family.
If you are already using the vCreate video system in your hospital, look out for Valentine's Effects coming soon. Nurses will be able to make valentine's-themed personalised videos for parents of preemies by simply choosing the Valentine's Effect on the dashboard.
5. Ensure parents have time together
It's understandable that parents will want to spend as much time as possible with their baby, but it's important that they keep on top of their own health too, taking regular breaks and spending time with loved ones away from the unit. If they are anxious about being away from the unit for long, why not suggest taking a 20 minute walk round the local park, or grabbing a well-deserved valentine's lunch at the local pub?
6. Bake for Bliss
This February, Bliss, the premature baby charity, is asking members of the public to host a bake sale to raise lots of dough (love the pun) for Bliss.
Bake for Bliss week
is happening from the 19 - 25 February but you could consider hosting yours a week earlier and call it a Valentine's Bake Sale. Check out these tempting
valentine's bake ideas
, get baking and be sure to send some to vCreate Towers!