05 March 2018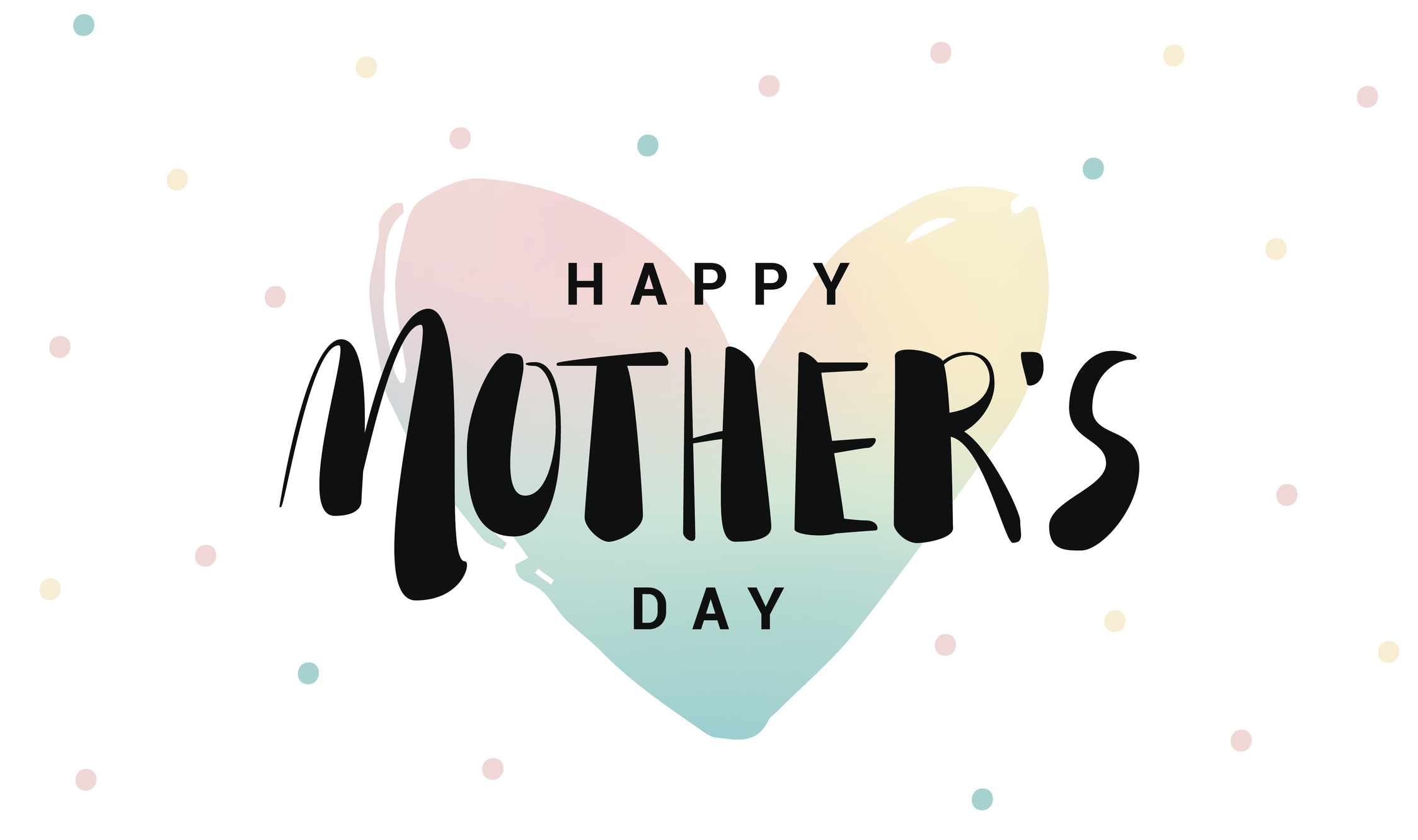 Giving birth is a roller coaster of emotions both happy and sad. Anxious and worrying thoughts are amplified for mums who need to stay in hospital that little bit longer, or whose baby needs special care. Thoughtful gift-giving can be a great way of boosting mum's mood and showing how much her family loves and cares about her. To give you a helping hand, we've compiled a list of some of the best gifts for mums who are still in hospital. Pick out your favourite(s), and treat your mother or the mother of your child this Mother's Day, because she's one in a million and she deserves it!
1. Jewellery with a twist
New Mother's will thank you for this gift once their baby starts to grow and begins fiddling with everything they can get their little hands on! No more grabbing at long hair and pulling on mum's favourite necklace, they can instead amuse themselves with this special teething necklace which has a strong cord and breakaway clasp for safety. The silicone "beads" are sturdy enough for baby to nibble on when teething to help soothe their discomfort and they can be washed in hot soapy water so kept nice and clean.
These necklaces are available in a range of colours and patterns, so there should be a teething necklace to suit every mum out there. There are also options to buy
matching items
for baby to wear, what a stylish pair they'll be?
2. Flowers that live forever
Who doesn't love receiving flowers? However, when you're in the hospital, not all units allow them and they tend to wilt in the heat a little too quickly for our liking. Why not send flowers that are most definitely welcome and will last long after mum goes home?
Wooden flowers make a beautiful and lasting gift, and the ones we've found here are laser cut and can be personalised with an engraved message to mark the occasion, so will be remembered for years to come.
3. Gift the one thing that money can't buy, time…
We are fans of a well-thought out gift that money can buy, hence this list; however, there is a gift that you can give that will be remembered long after the joy of receiving a tangible present has disappeared.
Give your time to your loved one or friend whilst they are in hospital by offering to do the jobs that they would usually do. Before you meet with your friend, consider what is going to help the most, and what you can offer that's unique. Maybe you're a homework whizz, or you might be someone who enjoys ironing (please tell us your secret!) However you think you could help, be specific: "Jane, could I pick the children up from school on Friday to give Matt a break; we'll do homework and I'll cook their favourite dinner?" By being specific, you are showing your friend that you are sincere, and your offer of help is more likely to be welcomed and appreciated.
4. Surprise mum with a healthy breakfast in bed
Show mum just how much you care with a breakfast in bed surprise. You could prepare a fresh fruit salad at home and arrive at her bedside on Mother's Day morning. If you really want to make an entrance, this breakfast in bed tray from
Not Another Bunch Of Flowers
will add the extra wow factor to your surprise. Here are some
recipes
for Mother's Day BIB inspiration!
5. A wearable keepsake to mark baby's birth
This stunning necklace with a small silver, gold or rose gold plated pendant is the perfect personalised gift. The baby's name and birthdate can be engraved on both the large and the small disc for mum to keep close to her heart always. This gift will have even more meaning for mums whose baby is receiving transitional or special care, when mother and baby can be separated.
6. Edible flowers
Alternatively, if you'd like to send flowers that last...oooh...all of 5 minutes, then this edible plant pot gift is the one for you! We absolutely love this idea and are tempted to order one for the vCreate office, just for research purposes of course! You can choose from a prickly bramble, an
orange
tree, a
lemon
tree or a
lavender
pot.
This beautiful, unique, and we imagine, very tasty gift certainly has the wow factor and can be shared with the whole family or your favourite nurse on the unit.
7. Birthday letters to baby
This is one of the more expensive gift ideas we've come across; however, it really is a beautiful and thoughtful gift that any mother would appreciate and get use out of for years to come.
'Birthday Letters to my Baby' is a lovely idea and a way for mums to capture their thoughts each year as their child grows. They can record special moments and photographs, and with space to record memories all the way up to baby's 18th birthday, this would eventually make a fabulous gift a second time around for an 18th birthday.
8. Make a new mama treat box
When a baby arrives, attention is quite rightly on the bundle of joy, but how about mum who is probably tired and emotionally drained? As well as present for baby, why not consider making your own gift hamper loaded with things she'll love. You know your friend best; however, here are some suggestions to get the creative juices flowing: a Netflix or Spotify gift card, some comfy earphones, a
calming Noam candle
, dry shampoo, a home massage voucher (so mum doesn't have the faff of leaving home),
herbal teas
,
Mother's Bath Oil
from Neal's Yard, a
long hot water bottle from YuYu
, (these are so cool!). When it comes to presentation, you'll want your treat box to have added pizazz. Head to
Hobby Craft
or
The Works
for a range of presentation boxes and hampers and baskets to suit all tastes.
9. #GetSpotted sleepsuits
High-street retailer Matalan have partnered with with Alder Hey Children's Charity to launch '#GetSpotted'. Their unisex spotty themed
sleepsuits
, featuring print motifs of their elephant mascot 'Oli', are super sweet and affordable! 100% of the profits from every purchase go to the charity, that supports life-changing research into childhood medical conditions such as arthritis, cancer and diabetes. By purchasing this sentimental sleepsuit, you will be helping to support children and babies in need.
10. Huggable tablet stand
Looking for a practical present that isn't another bunch of flowers? This vintage floral 'Huggable Tablet Stand' could be a really useful find. Available from Not Another Bunch Of Flowers, a website set up by a former cancer patient, Anikka Burton, who was overwhelmed with the gifts she was unable to use during her time in hospital. This cute tablet stand makes it easy to prop up your tablet in bed, meaning mum will be able to watch films, read and surf the internet to her heart's content. Along with being a thoughtful and practical present, you'll also get an extra good feeling knowing that a percentage of all sales made by this company go to good causes.