Personalise your video. Email it out. Check the views.
Close the sale.

Video is the most effective way of communicating with a customer or prospect other than face-to-face



-- AND --


Personalisation has been proven to increase the impact of any communication by up to 4 times *.
3 simple steps to
sales success
With vCreate you can quickly and easily make a personalised video and email it to your prospect.
You can then check to see when it was watched and follow up to make the sale.


Step 1: Create your video by recording a personal intro, adding PowerPoint, uploading your own clips, choosing from a central library

Step 2: Email the personalised video to your prospect who can view it on any device

Step 3: Check the views in real-time and follow up to close the deal


Whether you have 5 or 5,000 customers, vCreate puts the power in your hands.

* Pitney Bowes 2013
Which edition is right for my business?
vCreate
The power of personalised video in your hands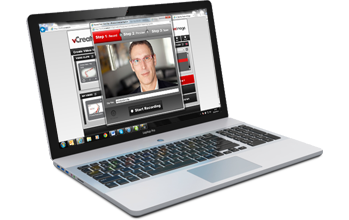 From £10 per month. FREE Trial
vCreate for Salesforce
Personalised video + Salesforce CRM = Success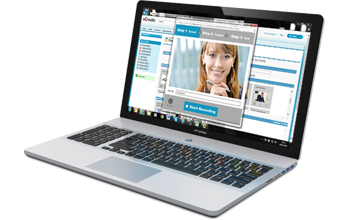 Fully native. Easily installed.

Sales
Increase sales with personalised video

Marketing
Bridging the gap between sales & marketing

Service
Deliver outstanding customer service every time

More
Personalised video for training and internal communications
Targeted, Relevant and Measurable
See who else uses it
Contact us to find out more