Grow sales more quickly with Personalised Video
Personalise your video. Email it out. Check the views. Close the sale.

"Video is
the most effective
way of communicating with a customer or prospect other than face-to-face
and
Personalisation has been proven to
increase the impact
of any communication by up to 4 times."
(Pitney Bowes, Google)
What is a Personalised Video?
"A unique video created specifically for a single person or organisation."
To truly personalise your video:
» Refer to them by name when recording a personal intro
» Use video clips absolutely relevant to their business or interest
» Integrate PowerPoint presentations produced solely for them
Business is Personal.

See an example of a Personalised Video
Do more business more quickly



People buy from people but you can't be everywhere all of the time. Personalised Video is the next best thing to being there
and

you'll stand out from the competition.

Reach more prospects, retain more customers, reduce cost.
Get in front of decision-makers more quickly



Video and Personalisation greatly increase the likelihood of your sales message getting through to the right person.

Research shows that videos are viewed an average of 3.5 times each meaning stakeholders are forwarding your messages on. *
* Overall 65% of decision makers have engaged with vendors after receiving information via video (Forbes / Google). 46% of B2B customers consider personalised messages as extremely significant in terms of maintaining or growing the relationship with the vendor (Gartner)
React at the right time to close the sale



See who viewed your video, when they viewed it, for how long and on which device.

This valuable insight enables you to react at exactly the right time to exactly the right person significantly increasing the likelihood of closing the business.
Which edition is right for my business?
vCreate
Do more business more quickly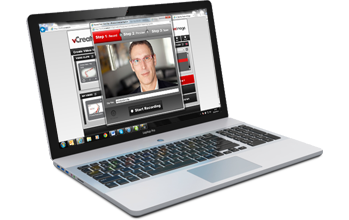 From £10 per month. FREE Trial.
vCreate for Salesforce
Personalised Video + Salesforce CRM = Success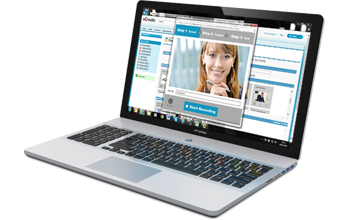 Fully native. Easily installed.
Grow Sales. Improve Marketing. Enhance Service.

Sales
Increase sales with Personalised Video

Marketing
Bridging the gap between sales & marketing

Service
Deliver outstanding customer service every time

More
Personalised Video for training and internal communications
Targeted, Relevant and Measurable
Customer Stories