Secure video technology for healthcare transformation
Hospital teams send videos, photos and messages to reassure patient families
Patients and carers upload videos, photos and data for a speedier diagnosis
Communicate in multiple languages on any device at any time
Digitise the patient pathway with customisable forms and reminders


Secure video technology for healthcare transformation
Hospital teams send videos, photos and messages to reassure patient families



Patients and carers upload videos, photos and data for a speedier diagnosis



Communicate in multiple languages on any device at any time



Digitise the patient pathway with customisable forms and reminders


Used in over
health organisations
By more than
patients and families


Sending and receiving
videos and photos


Trusted by healthcare partners around the world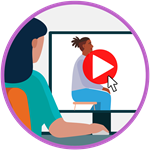 vCreate Neuro
Secure video service to support clinical teams with remote diagnosis, management and decision-making.
How it works:
Invited patients/carers upload videos, photos and clinical data



Clinicians review uploads and respond to patients/carers within the app



All uploads and data can be shared with colleagues and integrated with the Electronic Medical Record
Find out more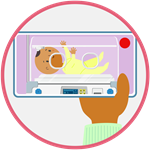 vCreate Diaries
Secure video diary service to provide reassurance and help minimise separation anxiety for families in Neonatal Units.
How it works:
Unit staff take videos and photos to securely upload



Families are notified and log in to access on any device



Videos and photos can be downloaded to keep forever
Find out more
What clinicians are saying

vCreate Neuro has transformed how we use carer-recorded video in our service. We are diagnosing epilepsy more rapidly and preventing misdiagnosis. Families feel more in control and better connected to the service.
Professor Sameer Zuberi, Consultant Paediatric Neurologist. The Royal Hospital for Children, Glasgow, UK

We love vCreate here. It is extremely simple to use for both families and staff. It is all web-based so nothing is kept on local devices. It is overwhelmingly well received. It is brilliant and, we think, far less intrusive than the 24 hour live streaming options that are available.
Dr Ruth Armstrong, Consultant Neonatologist. The Royal Children's Hospital, Melbourne, Australia

vCreate has had a particular impact on our epilepsy surgery programme. Children being evaluated for epilepsy surgery, for whom we can obtain good home videos of their seizures, can sometimes avoid prolonged admissions to hospital to capture seizures on EEG. This speeds up the process of determining whether surgery is an option, a treatment which can potentially cure their epilepsy, and also means that prolonged inpatient investigations are targeted at those children for whom there is no alternative.
Dr Robert Robinson, Consultant Paediatric Neurologist. Great Ormond Street Hospital, London, UK

The vCreate Diaries service has completely changed the way we do things on the unit. It takes very little time to send a video or picture and, when we receive positive comments back from families, it's so uplifting and motivating to know the difference they have made.
Rebecca Jack, Staff Nurse. The Children's Heart Unit, Freeman Hospital, Newcastle, UK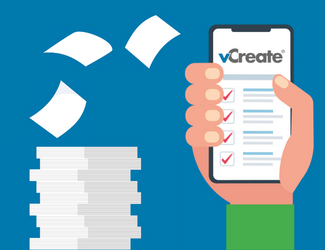 vCreate Forms
vCreate Forms helps clinical teams streamline clinical processes and improve the patient experience.​

Teams can create, import and digitise existing forms and schedule reminders for patients, families and staff. Published forms can be accessed and responses monitored remotely, uploaded to the Electronic Medical Record and shared with other services to standardise care.

Read more about vCreate Forms
​

What patients and families are saying
I have wanted this access to share videos with the neuro team for several years now. I'm so pleased we can now do this. It helps the parents, the medical team and also getting what's right for the patient.
I recommend this service to every parent in my position. I am beyond grateful to the staff for sending me my little videos. You can always have another peek at them, and they just keep you sane in the knowledge that they are getting the best care possible. All hail EVERY neonatal staff member, as they all go out of their way to make your journey as stress free as possible. Unbelievably grateful.
Very easy to use, and thanks to the online service it saves a lot it time but also gives us reassurance that the behaviour will be assessed and if needed further action taken.
Enhanced Security and Clinical Safety

Powered by Microsoft Azure with security features including Web Application Firewall, Advanced Threat Protection and Encryption-at-Rest.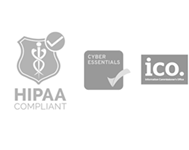 Compliant with HIPAA / DTAC inc. DCB 0129 (Clinical Safety Management), Cyber Essentials certified and registered with the UK ICO.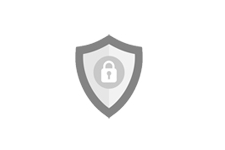 Approved by more than 150 Healthcare Organisations around the world with regular CREST-certified Penetration Testing.