30 March 2018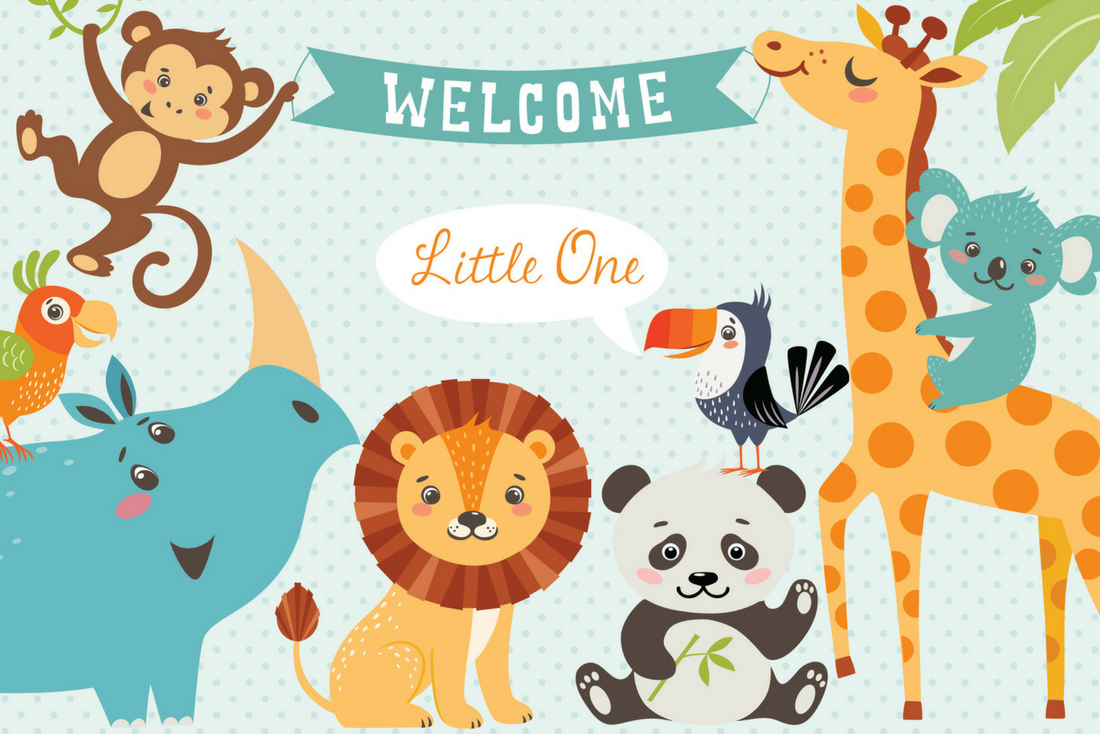 The excitement that comes with the arrival of a new baby is hard to beat, we're immediately rushing to send a card, choose the perfect gift and generally find ways to show our support for our loved ones at this life-changing moment.
A new person has entered the world, and our lives. What happens though when a baby arrives early and your friends or family member's lives are suddenly turned upside down? What can we do to help? This is more than likely, unchartered territory, and you may feel nervous or unsure about what is an appropriate gift for the new baby.
In this blog post, we suggest 10 items that you can gift to a premature or poorly baby, as there is still so much to celebrate.
1. Capture baby's first moments on camera
During your first visit to the unit, you could offer to take some photos of baby and family to help record his or her time in hospital. How about putting together a picture or two in a frame or album? This is something the whole family would appreciate and perhaps not think to do immediately with everything else going on. Baby would also appreciate seeing pictures of his or her journey in the unit when older. How about getting a
frame
or
album
for baby to keep and cherish?
2. Consider personalised nursery items
'The Smallest Things' wrote this great
blog post
about what a preemie mum felt she had missed out on due to the premature birth of her baby. One of the items she named as missing out on was decorating the nursery, this is where you come in. Personalised items to help decorate the nursery such as a
clock
,
picture
or
cushion
would help parents prepare the home for baby, at a time when they are perhaps unable to focus on that next step that could seem so far away.
3. 'Snuggle-time' items are always welcome
Muslin
cloths
and
blankets
are always welcome additions to a snuggle session of kangaroo care, a time when parents have the opportunity to bond with their baby through skin to skin contact. This is a special time for both parents and baby, so something warm, soft and cosy would be appreciated by all.
4. Create an artwork for baby's cotside
Are you particularly creative? How about crafting some pictures to decorate the baby's cot or incubator? If you aren't, why not purchase some inspiring
pictures
and/or
quotes
. Neonatal staff will be able to advise where best to position them.
5. Make memories with clay imprints
Why not help create memories for baby whilst in the neonatal unit with an
imprint kit
? This kit makes a Christmas decoration, something a baby in the neonatal unit will grow up to treasure, and look back at how small they once were during their time in the NICU.
6. Clothes, clothes and more clothes
Like all new babies, clothes are always welcome gifts for a baby; there are some lovely items to choose from on this specialist
preemie clothes
website. Hats are especially welcome items for babies in the neonatal unit. Just like us grownups, baby's heads are where they lose most of their body heat; woolly hats help protect against heat loss and they look super-cute!
7. Consider a chewy gift to keep them occupied when home from hospital
Baby
rattles
or
teething gift sets
may not be allowed in cots on the neonatal unit, but it won't be long until they are needed so don't think you can't buy staple baby gifts like these. There is no "wrong gift" to give to parents of a poorly or premature baby, just some that will not be used right away as baby has some more growing to do.
8. Soothe the mood with a portable sound machine
How about a
VTech Portable Soother
? It plays calming music that can help soothe baby with lullabies and sounds such as a heartbeat or whale song. As it's portable this can be useful in the future too when on the move, hooking onto doors, pushchair handles and car seats. It also acts as a nightlight with glowing monkey cheeks!
9. Encourage reading from day one
Books for babies are really books for parents, babies and siblings. Here at vCreate we are big fans of reading in the NICU and promoting the
benefits of reading
to both parents and babies. Why not choose a few of your favourite childhood books and gift them to baby? Or for something a bit different, how about purchasing a baby book club
subscription
?
10. Recycle old baby clothes into beautiful keepsakes
This final gift suggestion is not one that you could buy right away, but instead something you could buy for baby in the future. Taking some of baby's old clothes and turning them into a toy they can keep forever is, we think, a fabulous idea. Here are some
examples
.