16 May 2018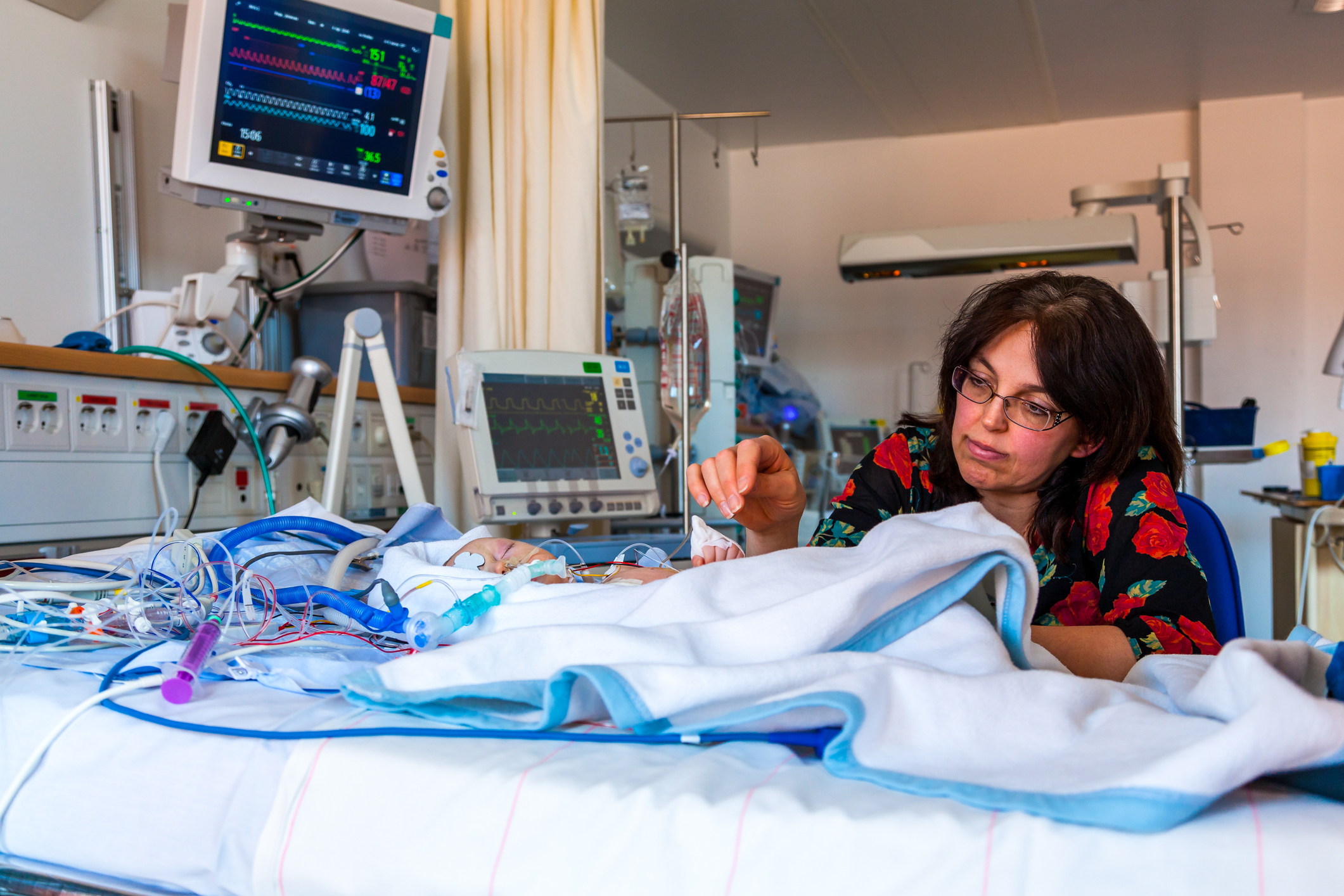 To show our support for
Mental Health Awareness Week
(14-20 May 2018) we have identified ten to-dos for parents who have experienced premature birth. Stress is common among parents of babies born earlier than expected and who need specialist treatment. We hope parents will gain valuable advice for looking after their own mental health and keeping stress in check; staying strong both physically and mentally has been known to have a positive effect on your baby's recovery.
1. Attend a support group
When you arrive in the Neonatal Unit you'll be welcomed by a member of the nursing team who will explain what resources are available to you. Ask when the unit runs support groups as these are a great way for you to meet other parents who are in a similar position. Bliss, the premature baby charity also runs
support groups
across the UK.
2. Look out for parent awareness sessions
Parent awareness sessions
such as those introduced by
HUGG
at RHC NNU, Glasgow, aim to involve parents in the care of their own child. Sessions include: "What to expect when your baby is here", "how to help comfort your baby" and "medicines and meet the pharmacist". Ask your local Neonatal Unit whether they have similar sessions, when they are, and how you can get involved.
3. Join a befriending group
Having someone to turn to who is not your immediate family can be incredibly reassuring. You may decide to form your own friendship group and meet once a week in the waiting area or canteen for a catch-up and emotional support. Parents who make friends with other mums and dads in the Neonatal Unit, often find that their shared experience makes them friends for life.
4. Read up on premature birth
Neonatal care is complex and the terminology can be overwhelming. The medical team caring for your child will do their best to explain; however for some people reading up on the subject for premature birth helps them feel empowered and more able to make difficult decisions affecting their baby's care. Here are some reading recommendations:
The Essential Guide for Parents of Premature Babies
,
Parenting Your Premature Baby and Child: The Emotional Journey
and
Preemie Parents' Companion.
5. Master active relaxation
The Mind charity have published a series of
relaxation tips and exercises
that you can do regularly, or whenever feels right. They also recommend spending time in green places such as your local park, where you can tune off from your worries and experience mindfulness. Being outside in the fresh air can work wonders.
6. Support stress reduction for staff
The NICU environment can be stressful even for the most highly-trained staff. One level 3 NICU responded to staff stress by introducing mindful meditation for staff. The programme known as 'Quiet Time' was introduced as 15 minute sessions and techniques focused on abdominal breathing and self control. The program has been shown to have, on average, a
72% reduction in stress levels
. Are you in the parents' group at your neonatal unit? Could you suggest a similar program to support the calm nurse, calm infant methodology?
7. Practice Kangaroo Care
Kangaroo care, the process of holding your baby to your skin has been shown to have many benefits, including stress reduction and bonding. Here's a
practical guide
to Kangaroo Mother Care from the World Health Organization.
8. Listen to music
Music therapy programmes in the NICU have proven to be advantageous for babies and parents. At
Mt. Sinai West Hospital
, musical therapists play live music to babies to alleviate stress. Music therapy is slowly being introduced to units in the UK, but until it is commonplace, why not create your own soothing music playlist and ask nurses when it might be appropriate to play to your baby?
9. Make time for you
It is not unusual for parents to experience tunnel-vision in the neonatal unit; wanting to be at their baby's cotside as much as possible and losing track of what's going on around them. Whilst totally understandable, to keep your sanity, you must make time for yourself. Head home or to the hospital accommodation and relax in an aromatherapy oil bath, have a walk or take a nap.
10. Share how you feel
We all process trauma in different ways; however, ignoring your emotions and not talking about your feelings can lead to extreme stress. Some parents find it helpful to keep a diary, or write an emotional wish-list to communicate their thoughts and feelings to friends and family. Here's
one example
from a NICU parent.
Do you need urgent help?
Speak to the NICU nursing team who will be able to arrange psychological support; you may also find
this webpage
and links useful. Above all, please remember that help is available and you don't have to struggle alone.