13 August 2019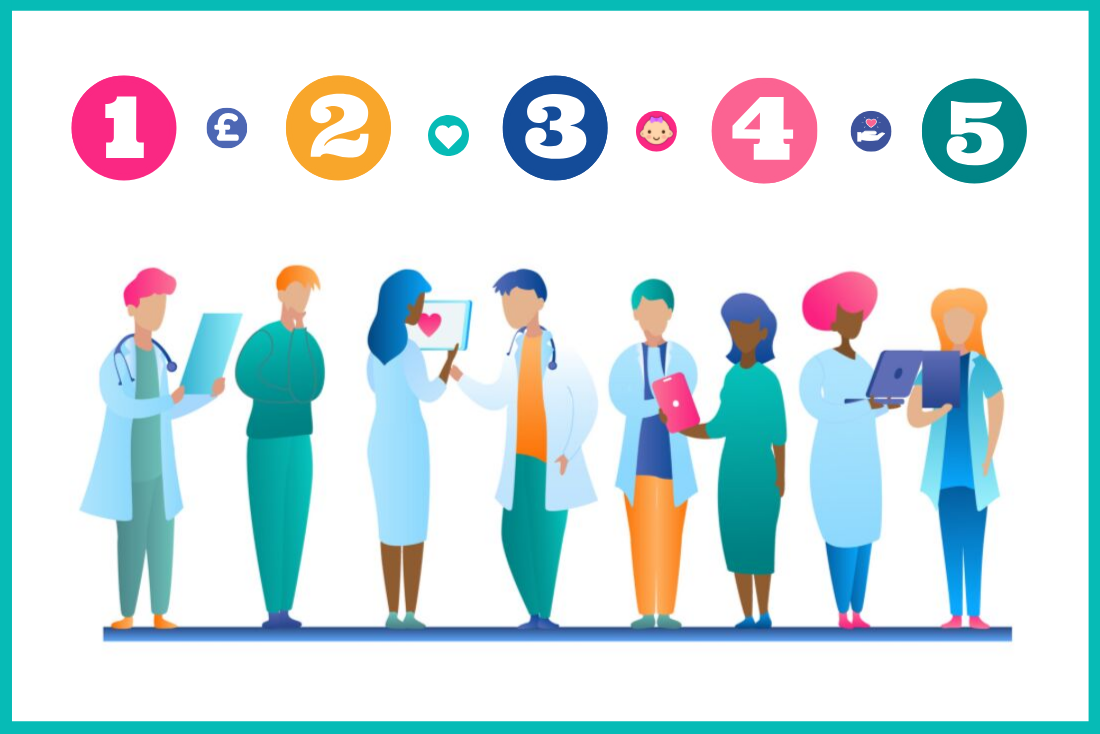 Asking for funding can feel
VERY
alien, especially if it's not something you do regularly, or have never needed to…
These tips are designed to help neonatal and paediatric units do it like a pro when it comes to asking for funding for vCreate;
1. Build an army of supporters
Even if you are the last person to read the final draft of your funding application and send it to your hospital's charity, that doesn't mean you need to write the whole application on your own. Build a dream team of people who are really passionate about vCreate and ask them to complete a section each. vCreate has a ready-made funding template for sponsors and the answers to any technical questions for your Governance Team.
2. Make your pitch a strong one
Most charities have a board of trustees who make decisions on how the charity's money is spent. If you are invited to present at a trustee's meeting this is an opportunity for you to wow the charity. State the hugely positive impact that this initiative will have for families; if parents have been asking for vCreate, or your tertiary unit already has the system, be sure to tell the charity and ask your tertiary unit to share any feedback they have from families so that you can include this in your presentation. The sponsor will also want to know how they will benefit from their investment so it's worth knowing these off by heart. If you would like a powerpoint presentation listing sponsor benefits, DM us on Facebook.
3. Tune into funding cycles
Some charities allocate their funding for projects really far ahead and so don't have lots of spare cash for projects that aren't budgeted for. Ensure your application for funding is in as early as possible into the new financial year. If you want to bring video diaries to the system as soon as possible and your charity says they don't have the funds, it is worth asking if the charity has another sponsor or donor in mind; there could be a parent or individual who would like to sponsor vCreate.
4. Stay positive and open to alternative funding methods
In rare cases your charity may not be able to fund vCreate for your unit; don't take it to heart, if you've done everything we suggested so far, and it's still a no, all is not lost! You could consider asking your charity to help you find another sponsor. Social media, especially Facebook is a super powerful way of reaching people who might want to help. Ask your charity to put a call out explaining that staff would like to bring video diaries to the unit to help parents and that you are looking for a sponsor. Or, how about approaching your local newspaper and/or radio station and asking them to appeal to the local community on your behalf
5. Show your sponsor BIG impact
So you've got a magic 'YES' from your sponsor; once you're done with your celebration dance, the real work starts; if you want multi-year funding for vCreate, you will need to show your supporter what their funding has enabled. We recommend inviting your sponsor to the launch of vCreate in the neonatal unit and arranging for them to be quoted or interviewed and give them the opportunity to speak to parents who will be benefiting from the system. Another massive tick box when it comes to renewal time is parent feedback; vCreate collects parent comments as standard and we can share these with you to send onto your charity. We are also working with clinicians to develop a parent feedback questionnaire that is sent out to parents before their baby is discharged; units using vCreate would all have access to feedback from their parents.