06 April 2018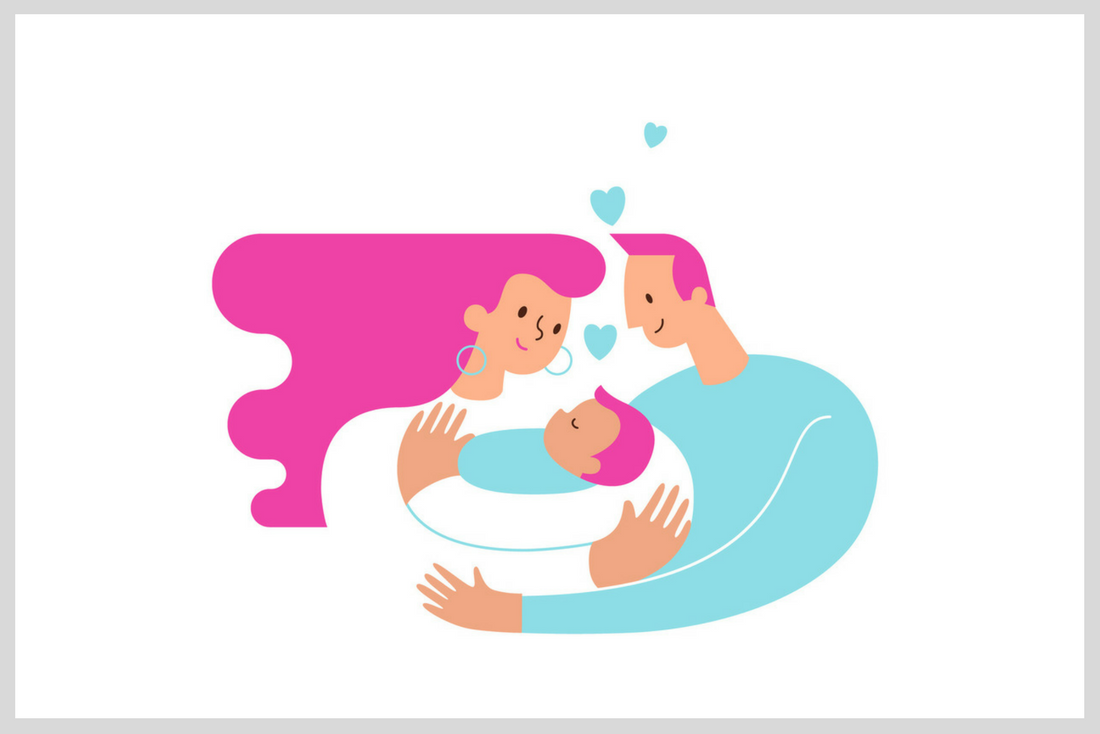 The experience of a having your baby arrive prematurely is undoubtedly an extremely difficult time for parents. Equally, if a baby is born full term, but requires extra special care in the neonatal unit, the uncertainty that brings can lead to feelings of incredible stress.
As April is Stress Awareness Month, we have put together a list to help parents navigate their way through their time in the neonatal unit, without it impacting upon their mental wellbeing.
1. You are not alone
First and foremost, remember this. You have family and friends who will want to support you any way they can. You also have a great support network right there in the hospital with you. Nursing staff and parents. Connecting with other parents on the unit who are going through a similar experience can bring great comfort, and you may even make a new friend for life.
Perhaps your hospital runs a parent support group where you can take time out with other parents? The RHC in Glasgow runs regular
family-awareness-sessions
to help parents learn more about how to help care for their babies and offers them the opportunity to take part in activities such as knit and natter craft groups.
2. Find inspiration
Reading
stories
about other families who have overcome difficult times and to be reminded that there is light at the end of the tunnel could be just what you need, particularly when you're feeling low. Of course, every baby and every journey is different, but it can help to see that things can get better and that these NICU babes truly are little warriors and continue to amaze parents and staff alike.
3. Look after you
You want to be there for your baby, of course you do, but in order to do that you need to take care of yourself. It is easier said than done, but try to get outside every now and then for some air. Maybe your hospital has a nice garden you could spend some time in?
We all know the benefits to our physical and mental health are greatly boosted by eating right and drinking lots of water, but it can be hard to remember to do this when there is so much else going on. Here are some quick and easy
healthy recipes
to consider. And finally, sleep. Again it is so easy to tell someone to get plenty of rest! Life is so busy these days and with a baby in the hospital sleep can feel like a luxury, but do try to get some rest where you can, you'll feel the benefits in the long run.
4. The reassurance of routine
Every baby's progress is different and things can be great one day and not so great the next. It can be easy to feel overwhelmed because you don't have control of the situation. One way to try and take back some of that control is to try and establish a routine so you have some power over what you are doing on a day to day basis.
You may want to be with your baby all day, and that's ok, you have to do what's right for you, but if you have other children at home and other commitments, it may not be possible to be with your baby as often as you'd like. Try not to give yourself a hard time and instead consider making a plan in advance of times when you will be at the hospital, or out and about with your other children. Remember, you're doing the best you can and seeing a plan may help you to appreciate just how amazing you really are.
5. Ask for help when you need it
Don't be afraid to show your emotions. If you want to cry, cry. If you need to talk to someone, reach out. Be it a nurse, doctor, fellow NICU parent or if your hospital has a
Bliss Champion
, there are people there to support you and you don't need to carry the stress and worry for your child on your own.
Life in the NICU has been described by many parents as a "rollercoaster of emotions", talking through these emotions with your partner can help strengthen your bond and increase the sense of feeling that you're a team and that you can get through this tough time together, as a family.
Did you meet anyone in the NICU who has now become a friend for life? We'd love to share your story and how your friend helped you. Please
DM us on Facebook
- if we publish your story, your friend will get a shout out on social media, as well as a NICU Superheroes rosette!