10 August 2017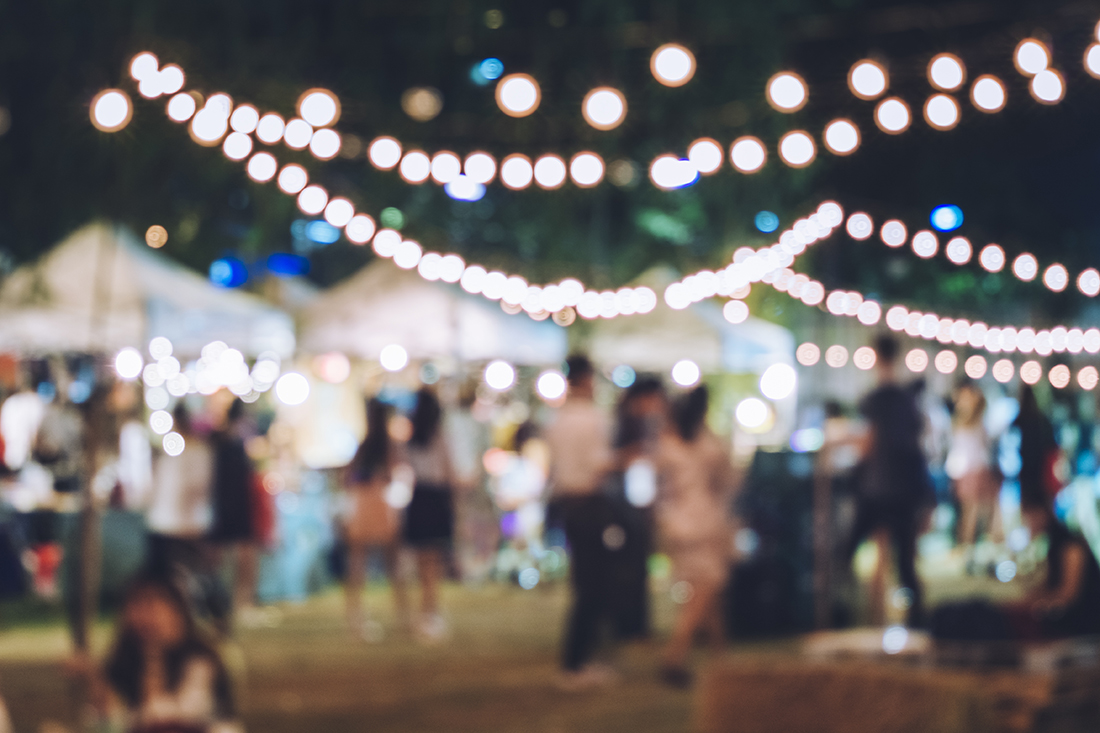 Events, regardless of their size, present an unrivalled opportunity to showcase all the best things about your brand. And, events organisers are increasingly aiming to make their event an 'experience' that is personal to each attendee, whilst also looking to create event moments that are ripe for social sharing.
Immersive technologies, apps and new ideas continue to explode onto the scene; and event organisers must decide which tools will be valuable to the events operation, as well as improving the customer experience.
Whether you organise a technology conference for 100 delegates, or an outdoor music festival for 10,000, here are five tips to help you make the most of video at your next event:
1. Invites are a teaser for what's to come, so make them stand out
When was the last time you received an invite to an event that included video? Err, can't remember? You're not alone. If you have been invited to an event with video, I bet you remembered it. Email event invitations can be pretty dull, and so is the signup process. Imagine spicing up your email invites with a personalised video that gives you the inside track on what's on when from the show organiser, or better still from your favourite celebrity who is speaking at the show.
2. Make your delegates' event content experience more personal
Video invites are not only a more attractive cousin to email invites, they also give you deeper insights into your audiences and their interests. An online video platform will mail your invites and track your would-be attendees' reaction to video material using in-video analytics. Through an online video platform like vCreate, you'll gain insights into how your video content is performing in real time, and crucially who watched the video when, and whether the call-to-action was clicked. On the flipside, dashboard analytics will identify potential sticking points in the video that caused people to drop out; with these insights, you can begin to fine-tune messaging.
3. Focus on the power of three (pre, during and post)
Most event organisers know that there are three phases in event planning: pre, during and post event, and that each of these phases represents a new opportunity to engage with their audience. Having a video content strategy that reflects these three core stages is a necessity for events organisers who want video to generate results.
Consider this live example: You've signed up for a food festival. Two weeks before the show you receive a one-to-one personalised video that suggests you check out the tequila lounge since our marketing database tells us that this is your favourite drink. The video comes from your favourite chef who tells you what time he or she is on, and what you need to bring to the demonstration. During the event, you get an email from the event organiser asking you to stop by the organiser's booth where you can enter a competition to win VIP entry to a sister event by simply saying on camera why this is the greatest event ever. Post-event, you are sent a personalised video thanking you for attending, asking you to complete a feedback survey, and to save the date for next year's event.
4. Create a buzz on social for your next event
The conversations and the level of community interest in an event often determines its success; however, when it comes to video, social video marketing for events is just getting started. From the audience information you already hold about your attendees, consider how you can create many flavours of video content that can be used as part of your event's social strategy to show interested event-goers.
5. Ask the audience for content
According to Robertson, video content generated by your attendees has 7x the engagement as video uploaded by you. Savvy events organisers will ask their followers to produce branded video content using the event hashtag. This process gets easier with an online video platform, because you can send your influencers a onetime link to record their clips. Once their videos are made, you can add your event logo, personalised captions, and socialise.