11 October 2017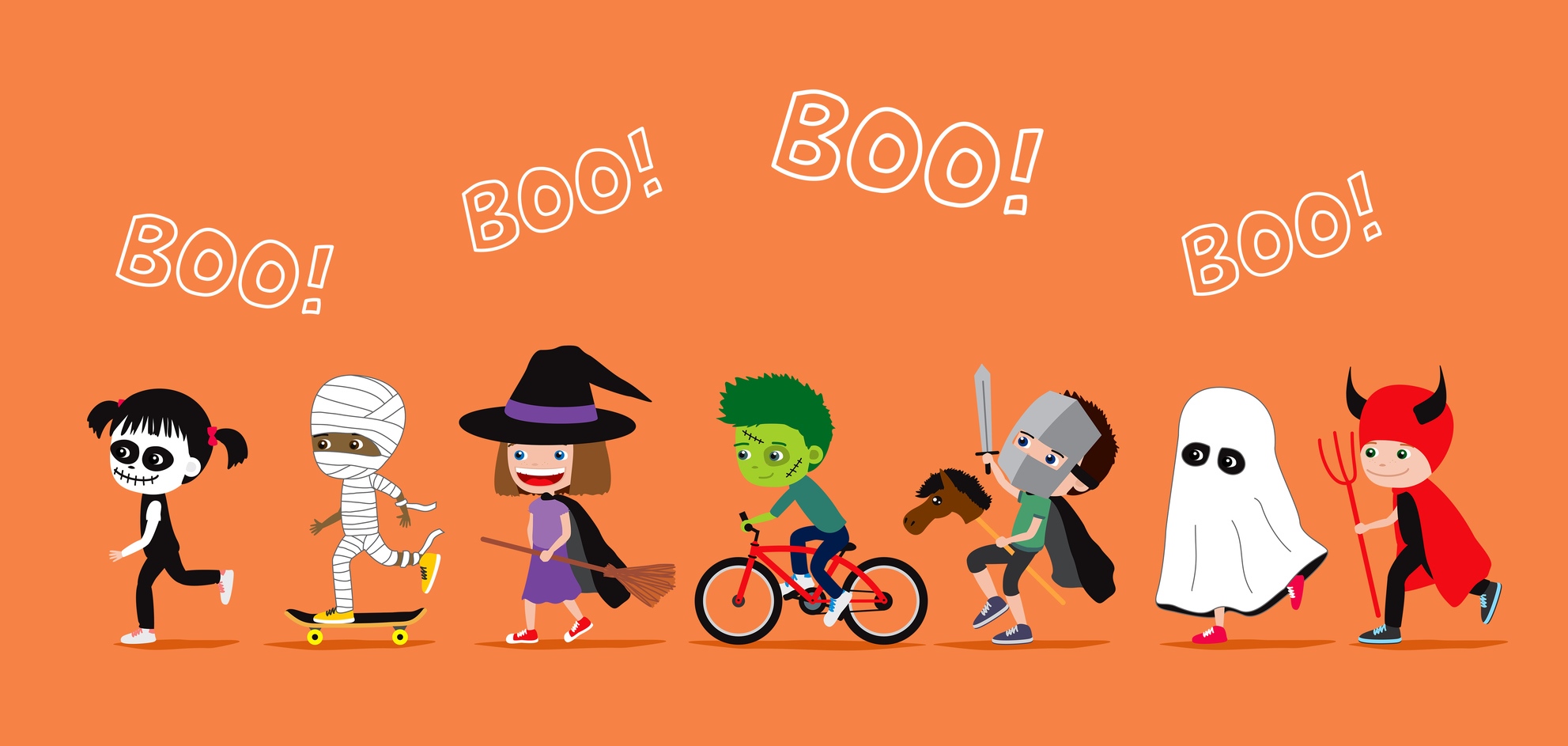 Ahead of Halloween, we've compiled a list of nine seriously spooktacular ways to celebrate in the NICU. Halloween-themed activities are a great way to engage the wider family, and to bring a little fun to the unit for both families and staff.
In no particular order...
1. Make personalised treat bags
Halloween is a great excuse to indulge in some sweet treats. Why not thank the nursing team by making personalised treat bags? If crafting is your thing, check out this
Easy DIY Halloween Treat Bag
tutorial, or you can pick up some ready made from most supermarkets or the wonder that is:
eBay
. Don't forget to write the nurse's name on each bag with a marker, to give your gift an extra personal touch.
2. Host a preemie reunion party on the 31st
We know that reunion parties to reunite preemies with the doctors and nurses who cared for them are popular and rightly so. How about organising your reunion event for Halloween? Valley's NICU hosts a
Halloween Reunion Party
for children every year that includes a magic act, a clown, and pumpkin decorating, which brings us on nicely to number 3 on our list.
3. Pumpkin carving and decorating
Halloween certainly wouldn't be the same without the pumpkin - this globule shaped orange vegetable is so popular it even has its own
song
. Consider creating a space where you can invite parents and siblings to a pumpkin decorating workshop. To save on mess, you could choose from these
no-carve
ideas on Pinterest - our personal fave is the unicorn pumpkin. Or, if you are still a traditionalist at heart and a fan of pumpkin carving, you may want to consider investing in a set of
pumpkin carving kits
and LED lights
(Hobbycraft has a set of 4 for £2)
for participants to add the finishing touch to their design.
4. Keep a record of special moments with vCreate videos
The achievements of tiny NICU miracles deserve to be celebrated. Ensure special memories from your child's first Halloween are kept forever by asking nurses to record video clips with vCreate. The videos that nurses record form part of a baby care diary that mums and dads can look back on and see how far their child has come.
5. Decorate the Neonatal Unit
There are lots of fun ways that you can bring Halloween to the NICU on a budget.
Hobbycraft
has tons of spooky decorations including ceramic pumpkins, Halloween bunting and creepy cobwebs. Before you set to work, we would advise you to talk through your plans with the nursing team at your NICU. They will be able to advise what they are happy for you to bring onto the unit.
6. Host a Halloween craft workshop
Invite parents and older siblings to take part in an arts and crafts session. Start by setting up a t-shirt decorating station. You can pick up a set of
Sharpie Fabric markers
online around £10. Add to the fun, by asking older siblings to make handprint greeting cards for their baby brother or sister.
7. Give baby bookworms a Halloween twist
Already run a baby bookworms group where parents read to their baby? Consider adding a selection of Halloween books to your unit's library. Babies recognise their parents' voices so hearing you read will comfort and connect you both. Our top five children's books for Halloween are: Room on the Broom by Julia Donaldson, Creepy Carrots by Aaron Reynolds, Meg and Mog by Helen Nicoll and Jan Pienkowski, Too Many Pumpkins by Linda White and Zombelina by Kristyn Crow.
8. Fundraise with Halloween bakes
Raise money for the unit by setting up a Halloween-themed bake stall. Ask nurses, parents and local businesses to donate spooky bakes and set up a rota for volunteers to man the stall. A great site for Halloween baking inspiration is
BBC Good Food
. We love their recipes, especially Halloween cupcakes and chocolate spider cookies. Get your very own creepy kitchen set up and start baking for a great cause.
9. Make fancy dress outfits
Caring for a premature baby often requires lots of tubes and wires so fancy dress for these babies definitely needs extra thought. And that's exactly what one nurse did; in Halloween 2016, these
cute superhero capes
went viral, because their clever design means that the lightweight, felt outfits are designed to sit on top of the baby, rather than to be worn as clothing. Again, we'd advise that you talk through any plans with your nursing team before you reach for the needle and thread :) Happy Halloween!