02 February 2022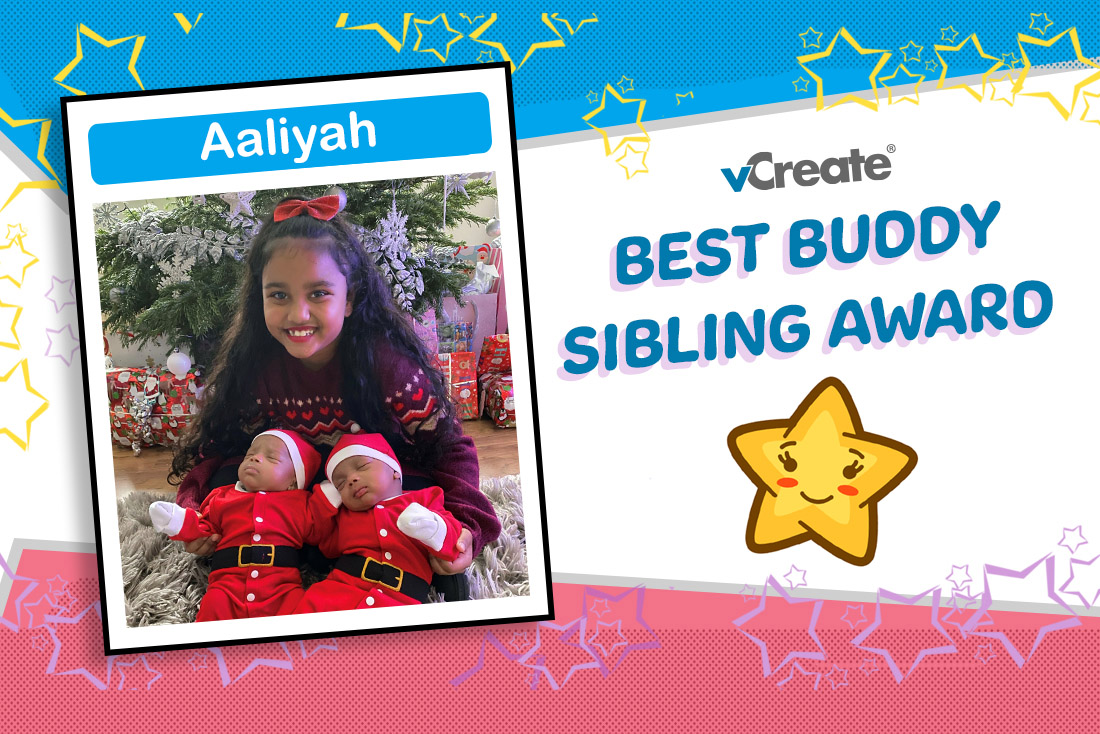 Anusha has nominated her remarkable daughter, Aaliyah, for our Best Buddy Sibling Award this week!
She was so amazing during Anusha's 'bumpy' pregnancy and the birth of her twin brothers, André and Amari.
"André and Amari were born at 32 weeks gestation and were cared for in the same neonatal unit where Aaliyah was born.

Due to restrictions, Aaliyah was unable to visit her brothers but she remained positive by making cards, writing messages, and video calling them every day. This was all whilst keeping up with school work and club commitments.

She loved looking at photos of her brothers to see what they were doing every day.

Aliyah showed such patience, understanding, and resilience throughout the time the twins were in the unit.

The day her brothers came home, there was an instant bond and the love between them has grown each day since!

Aaliyah is a truly fabulous and gorgeous big sister who loves to read, sing, play and help take care of her brothers.

I am so proud of my gorgeous girl and so thankful that I have my three children at home safe and sound."
Congratulations, Aaliyah!
You are an amazing young lady and make your Mum proud every single day. A fantastic big sister like you is truly deserving of our award.