20 December 2019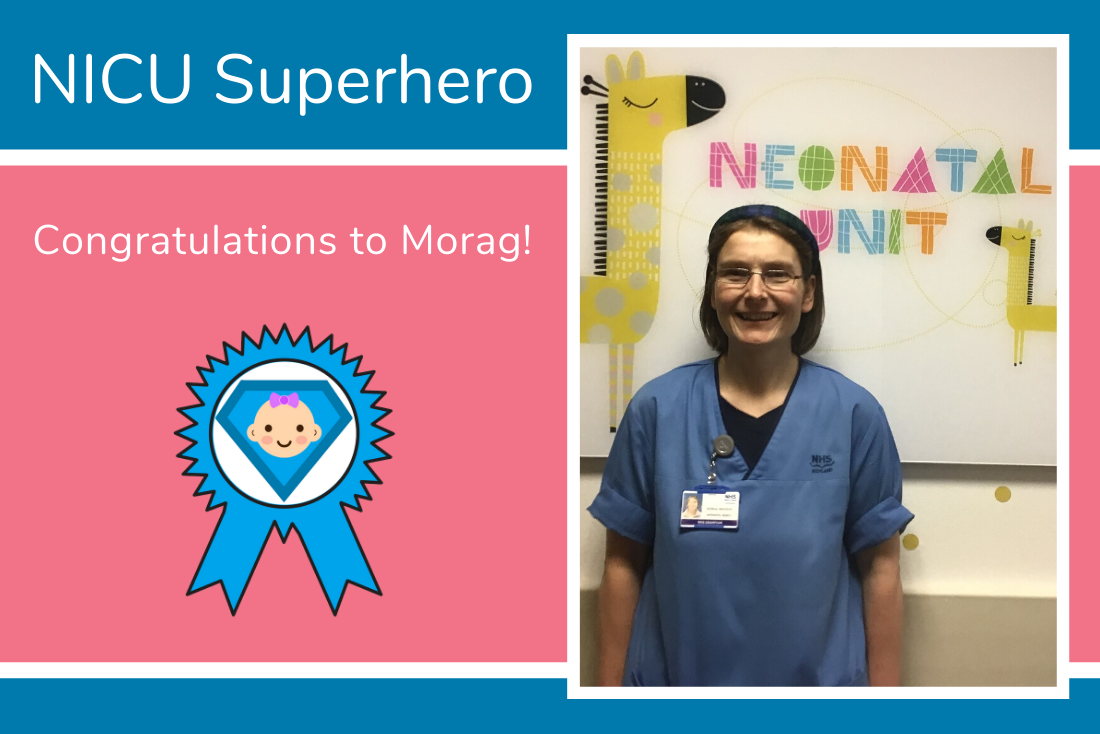 Today's nomination for our NICU Superhero Award comes from Grace-Marie's dad, Aaron Taylor MacInnes
Grace was born prematurely at 28 weeks and 6 days gestation and spent a total of 3 ½ months in the hospital before she was well enough to go home. 8 weeks were spent in the neonatal unit at Aberdeen Maternity Hospital before she moved to the Special Care Baby Unit in Inverness, much closer to home.
It was during Grace's time in Aberdeen that the family met their NICU Superhero, here's what Aaron told us:
"I'd like to nominate Morag Watson as our NICU Superhero. She has been amazing and was a huge part of Grace's time and progress in the neonatal unit, she even helped us to give Grace her first ever bath. Morag is a true superstar and she really deserves it, there are so many unknown heroes."
We completely agree Aaron, there are so many wonderful people working in neonatal units caring for precious little babies like Grace and they need to be told how fabulous they are! Thank you for your nomination. Thank you also for sharing your lovely photos of Grace which we have posted on our
Facebook
and
Instagram
pages.
Congratulations to Morag! She'll be delighted to hear that Grace is continuing to do really well now she is home.
Calling all neonatal units
Why not let the parents in your neonatal unit know about the NICU Superhero Award? We have designed a poster which you can print off and display so that more parents can learn about our quest to unmask those NICU Superheroes out there. You can
find the poster here
.