15 May 2018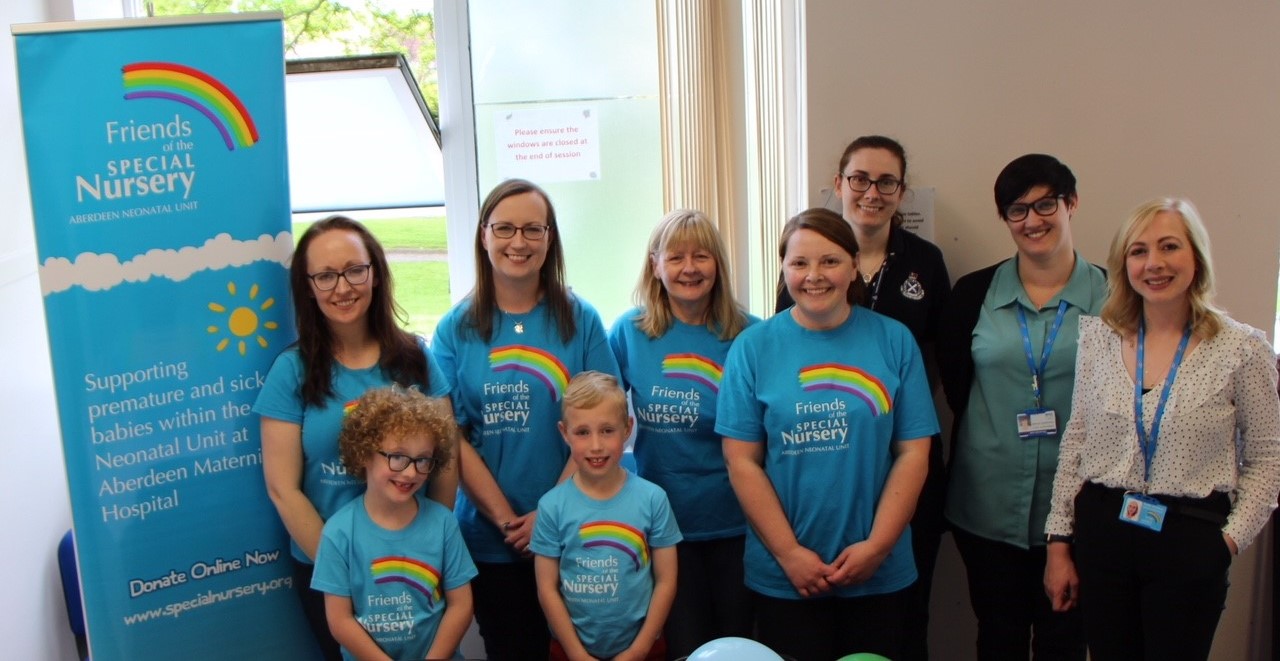 Parents of babies who need extra care in Aberdeen's Neonatal Unit will now be able to receive video updates of their baby's progress directly to their smartphone or tablet.
The vCreate App will allow nurses to capture baby's first moments through video updates and send them securely to parents own devices. Once the video clip has been sent to a parent's account they can access videos of their child at anytime of day or night. The videos that staff in the unit make form part of a baby care diary that can be downloaded once their child has been discharged.
The neonatal unit at
Aberdeen Maternity Hospital
today held a special event to mark the launch of vCreate; parents were invited to the launch and had the opportunity to register for an account.
One of the reasons for introducing the application is so that the unit can provide additional support to parents who, for many, the early arrival of their baby comes as an unexpected shock and they are understandably concerned about their baby's wellbeing.
Nicole Bauwens, Nurse Manager at the Neonatal Unit, said: "We are delighted to be launching this new service. We hope that seeing their baby's progress will help to reassure families of their child's wellbeing. I would like to say a massive thank you to the Friends of the Special Nursery for funding this service for the Neonatal Unit, it will help parents to feel closer to their baby even when they are not able to be at their baby's cot side."
Kirsty Bishop, Chairperson for
the Friends of the Special Nursery
, a charity that provides a wide range of items to support the work of the Neonatal Unit, said: "Having experienced first-hand the shock of having a baby born too soon, I can appreciate the huge benefit that seeing their baby through the use of this technology will have for parents. We are always pleased to support projects that help parents, and I can see this service being especially beneficial for parents who live far from the Unit, such as those parents that travel from the Shetlands to see their baby."
The Aberdeen Neonatal Unit plan to use hospital-owned iPad devices that were donated by a parent earlier this year after he found out that the Unit was planning to introduce the vCreate service. Nurses will record short video clips that capture special moments that parents might miss when they aren't in the Neonatal Unit, such as baby sucking his thumb, or baby opening her eyes for the first time.
The service is available to all parents of babies receiving care in the Neonatal Unit at Aberdeen Maternity Hospital, and it will be free thanks to funding provided by the Friends of the Special Nursery.