22 October 2021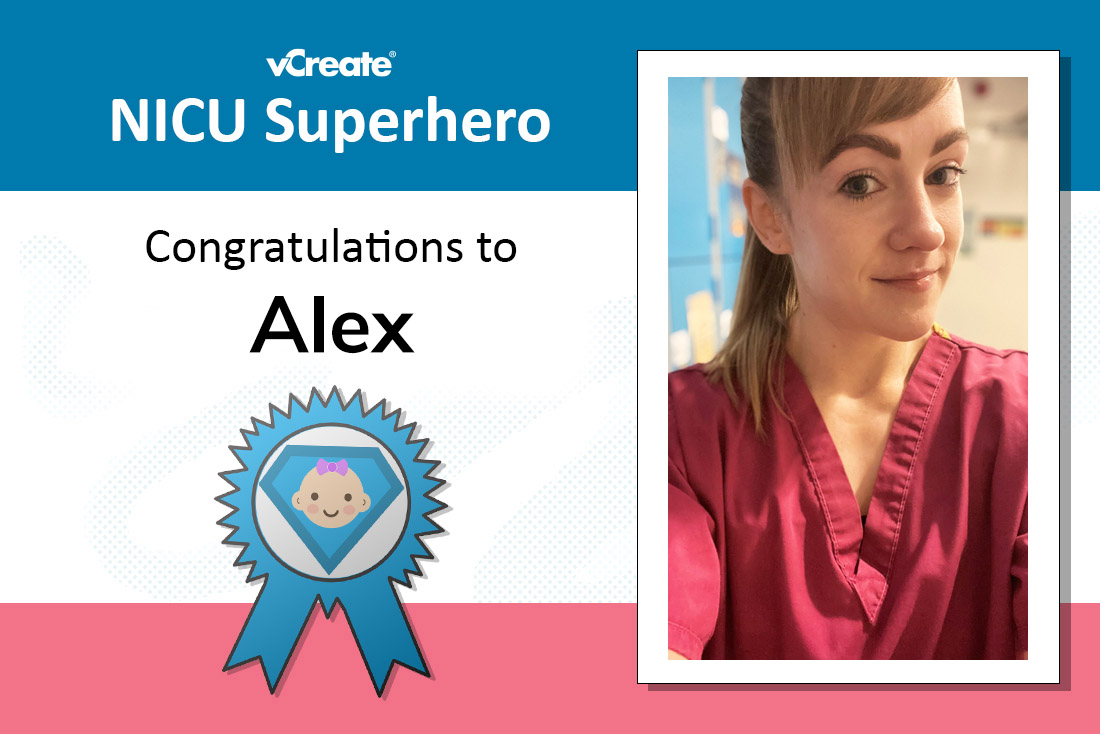 Congratulations to Alex from William Harvey Hospital who's receiving our NICU Superhero Award this week.
Lexi wanted to say an extra special thank you to Alex for the care she provided for her son, James, during his 3-month hospital stay.
James was born at 25 weeks gestation, weighing just 820g.
"Alex was absolutely amazing, lovely, and friendly! Even when she wasn't James' nurse.

She quickly became 'Aunty Alex' and always made me feel so relaxed in a stressful environment.

If I couldn't be there and James needed to have blood taken or any other medical procedure, I always knew Alex would be there to comfort him and hold his hand.

Alex was so hands-on with vCreate, capturing special moments. I would always get multiple pictures on the days and nights I couldn't be there which I loved! It helped to settle me, seeing my son and knowing he was ok."
Wow Alex - what a superhero you are! You are more than deserving of this award.
Comforting families and letting them know that their babies are OK when they aren't there makes the world of difference.
Nominate a NICU Superhero
Keep an eye on our
Facebook
page for more information on when our nominations will be opening up again!