13 August 2021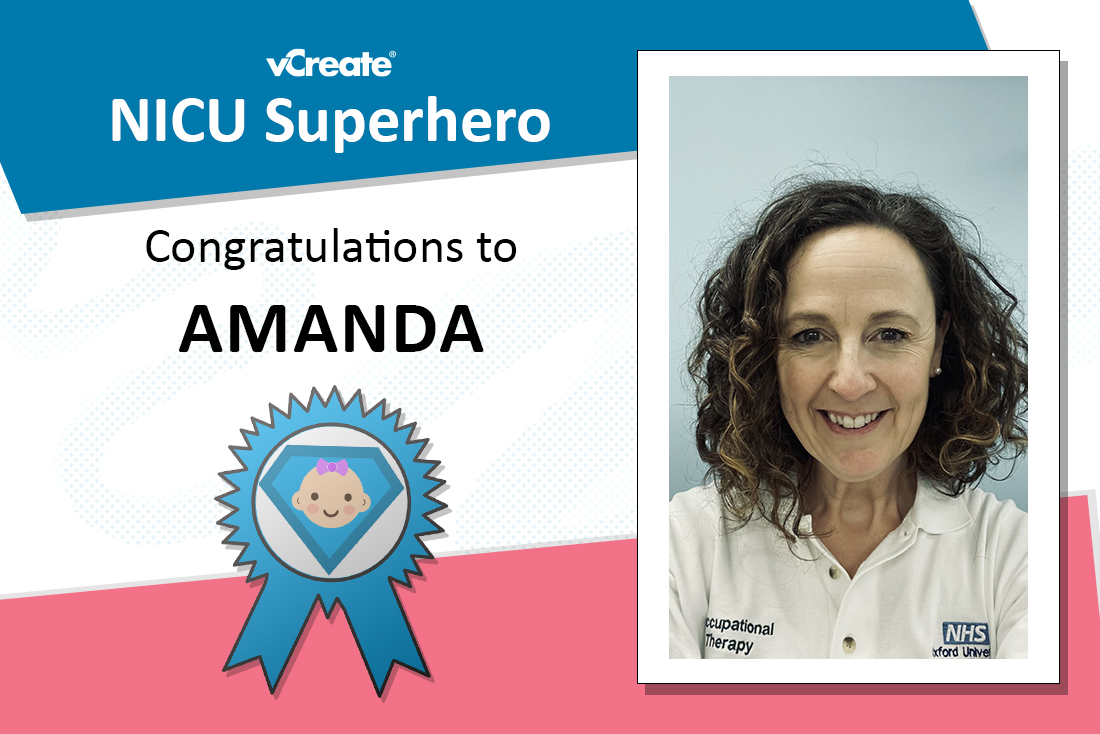 Chloë has nominated the wonderful Amanda from John Radcliffe Hospital to be crowned NICU Superhero this week.
Chloë's daughter, Summer-Rae, was born at 32 weeks gestation and weighed 2lbs 4 1/4 oz. Summer-Rae spent 17 weeks and 3 days in hospital due to being born with MIRAGE syndrome and chronic lung disease.
During this challenging time, Chloë was so glad to have Amanda's calming presence to support her.
"Amanda was just amazing.

She had such a calm way about her and it was a joy to work alongside her with helping Summer to regulate herself.

Amanda gave me and my husband the tools and understanding to help our little one develop and become a happier baby.

She gave us the confidence to help Summer overcome some of her issues.

Amanda provided us with some very special moments in hospital: giving Summer her first bath, helping us find her calm and watching her become a happier baby.

The skills she gave us we took home and still use today.

Without her amazing positivity, guidance and knowledge, our time spent in hospital would have been a lot more stressful."
Congratulations, Amanda! Your positive nature and the way you share your knowledge are invaluable in helping build parents' confidence and creating special memories on the unit.
Nominating a NICU Superhero
Our nomination process means that we will be accepting a small number of nominations on a regular basis. Please visit our
Facebook
page as we will post updates about when we are next accepting nominations.