24 November 2021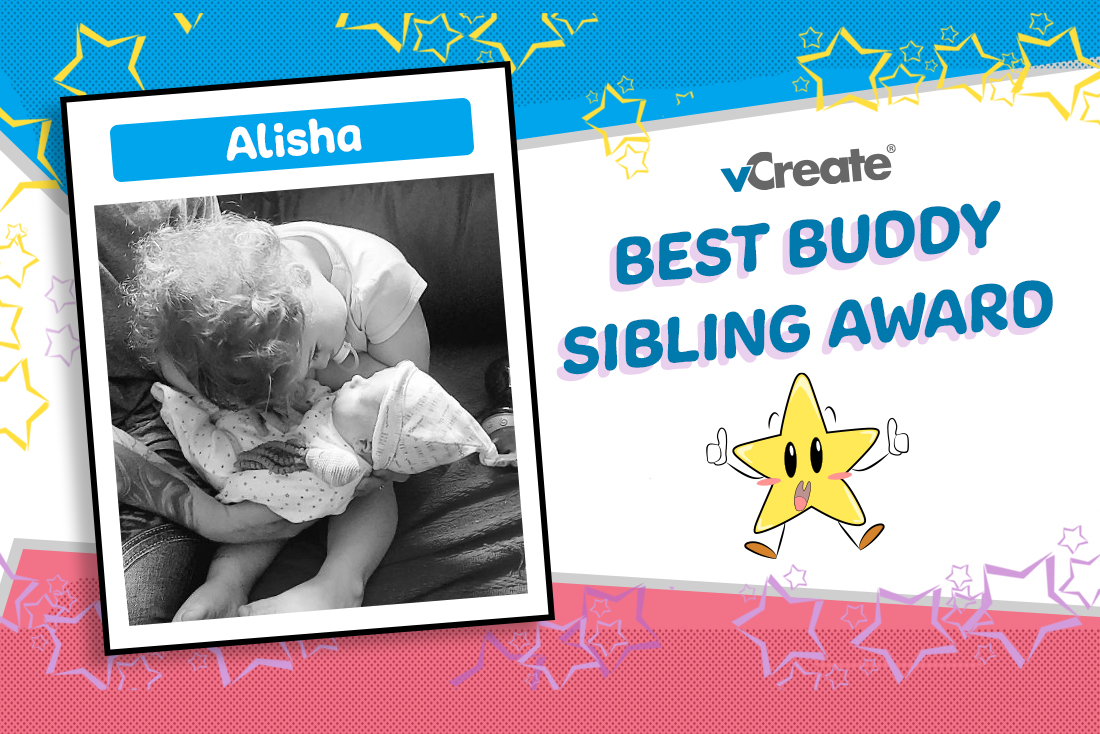 Jade has nominated her daughter, Alisha, to receive our Best Buddy Sibling Award this week!
Jade was unbelievably proud of how brave Alisha was when her brother, Hunter, was born at 31 weeks and 5 days gestation at Gloucestershire Royal Hospital and spent time in the neonatal unit there.

"Hunter spent over 1 month in the neonatal unit and Alisha was so brave at this time.

Alisha loves her brother so so much.

I would like to thank all the staff that cared for Hunter. They are all so supporting and kind!"
Congratulations, Alisha! Your brother is lucky to have a sister that cares so dearly for him.
Well done to the brilliant team at Gloucestershire Royal Hospital too!