29 June 2018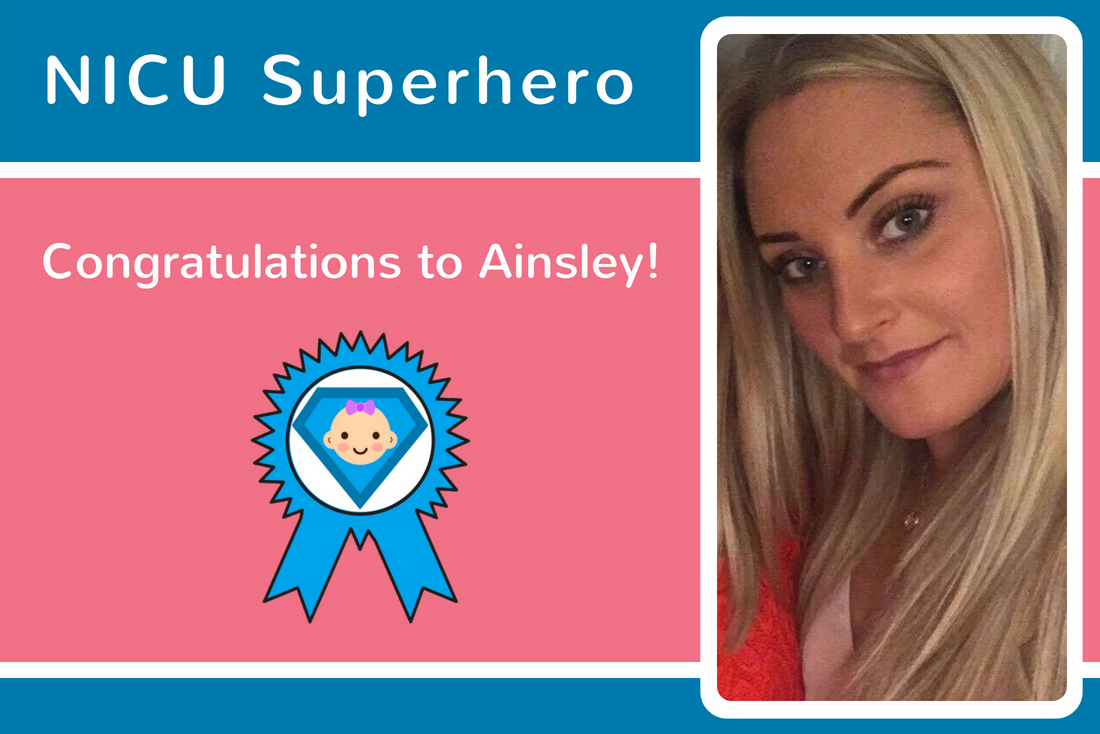 It's time to reveal the latest nomination for our NICU Superhero award!
Brodie's parents, Amiee and Martin have nominated Ainsley Ballantyne from the Queen Elizabeth University Hospital in Glasgow as their NICU Superhero. Here's what they had to say about the lovely Ainsley,
"We would like to nominate Ainsley as she is an amazing nurse. We'd always look forward to our days in the hospital when she was caring for our little boy. She really does go above and beyond to make each day memorable and as special as it can be. She is a real life superwoman and deserves a medal for all the hard work she puts in, you can tell she really loves her job."
Thank you Amiee and Martin for sharing your nomination with us. We'd like to take this opportunity to let everyone know that Brodie's mum is also a bit of a superhero! Amiee is taking part in a charity skydive later this year to raise funds for the
Glasgow Children's Hospital Charity
, the charity that supports the neonatal unit that cared for Brodie. If you'd like to sponsor Amiee, you can check out her
fundraising page here
.
---
Would you like to nominate your NICU Superhero?
Drop us a message at
parents@vcreate.tv
, or contact us via our
Facebook page
. NICU Superheroes receive a special
NICU Superhero rosette
, a certificate, and have the chance to win 'NICU Superhero of the Year.'
A note to staff in the neonatal unit
We've designed this
poster
that you can print out and display in your unit so that more parents can learn about the NICU Superhero campaign, so print away!