29 January 2021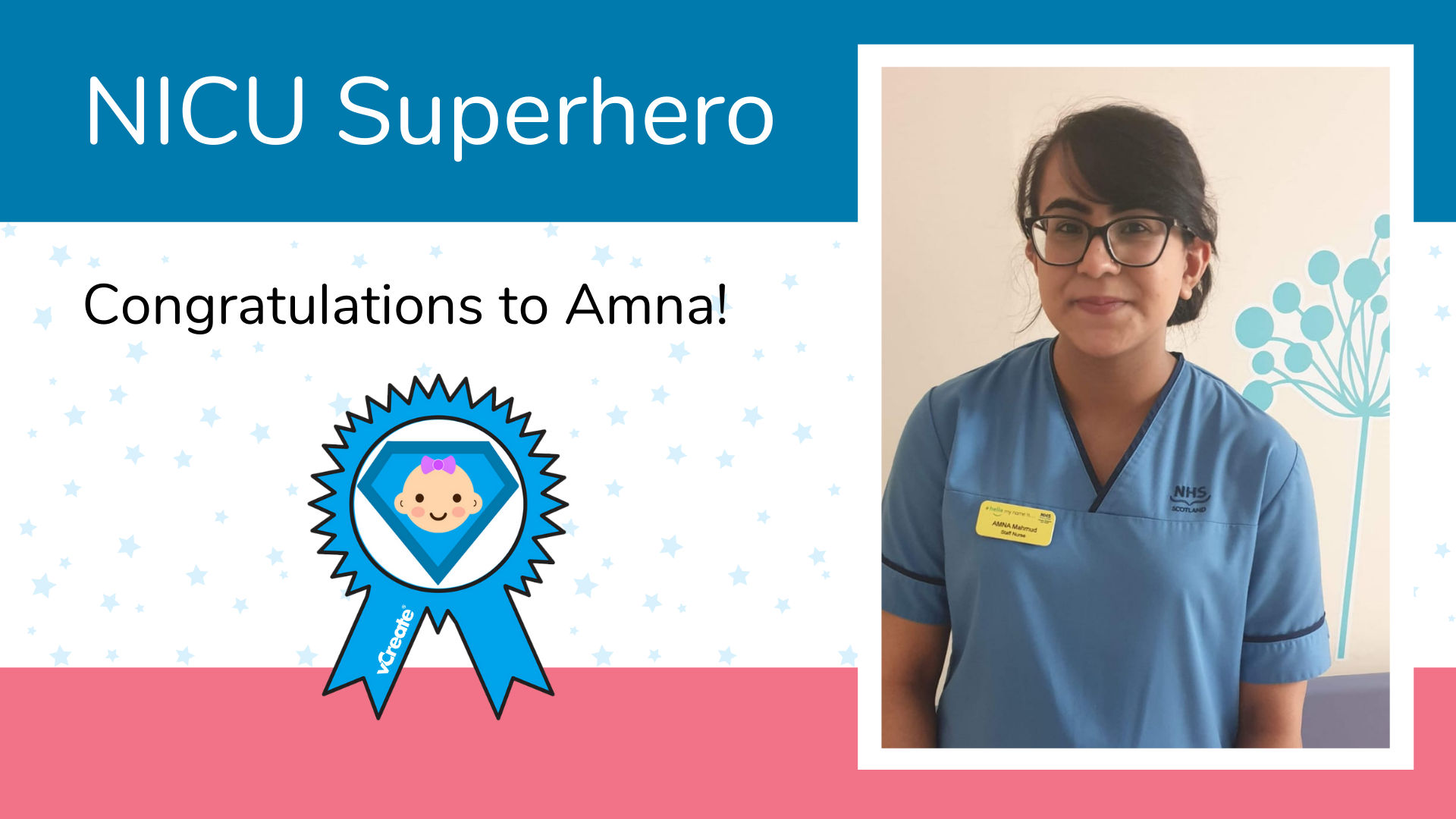 Claire wanted to say a special thank you to Amna from the Queen Elizabeth University Hospital in Glasgow. Amna took such fantastic care of her son, Arthur, when he spent time in the NICU there.
"Amna was amazing and so caring during our time in the NICU. She went above and beyond every time she was on the unit.

Amna would always take the time to listen to me and would ask me how I was feeling, which helped me so much.

The full Queen Elizabeth University Hospital neonate team are amazing. All staff made me feel welcome and I always knew my baby was safe.

The Hospital is very lucky to have such nurturing and caring members of staff on their team, like Amna.

All of the staff there should be very proud of themselves."

Congratulations, Amna! Your caring nature makes the world of difference to families during difficult times. A big well done to all the team at the Queen Elizabeth University Hospital, too!

Do you want to nominate a NICU Superhero?
If you would like to say an extra special thank you to a member of the neonatal team, our nominations will be opening again on the 1st of February at 10 am. Go to our
Facebook
page on this date to nominate your NICU Superhero!