27 May 2021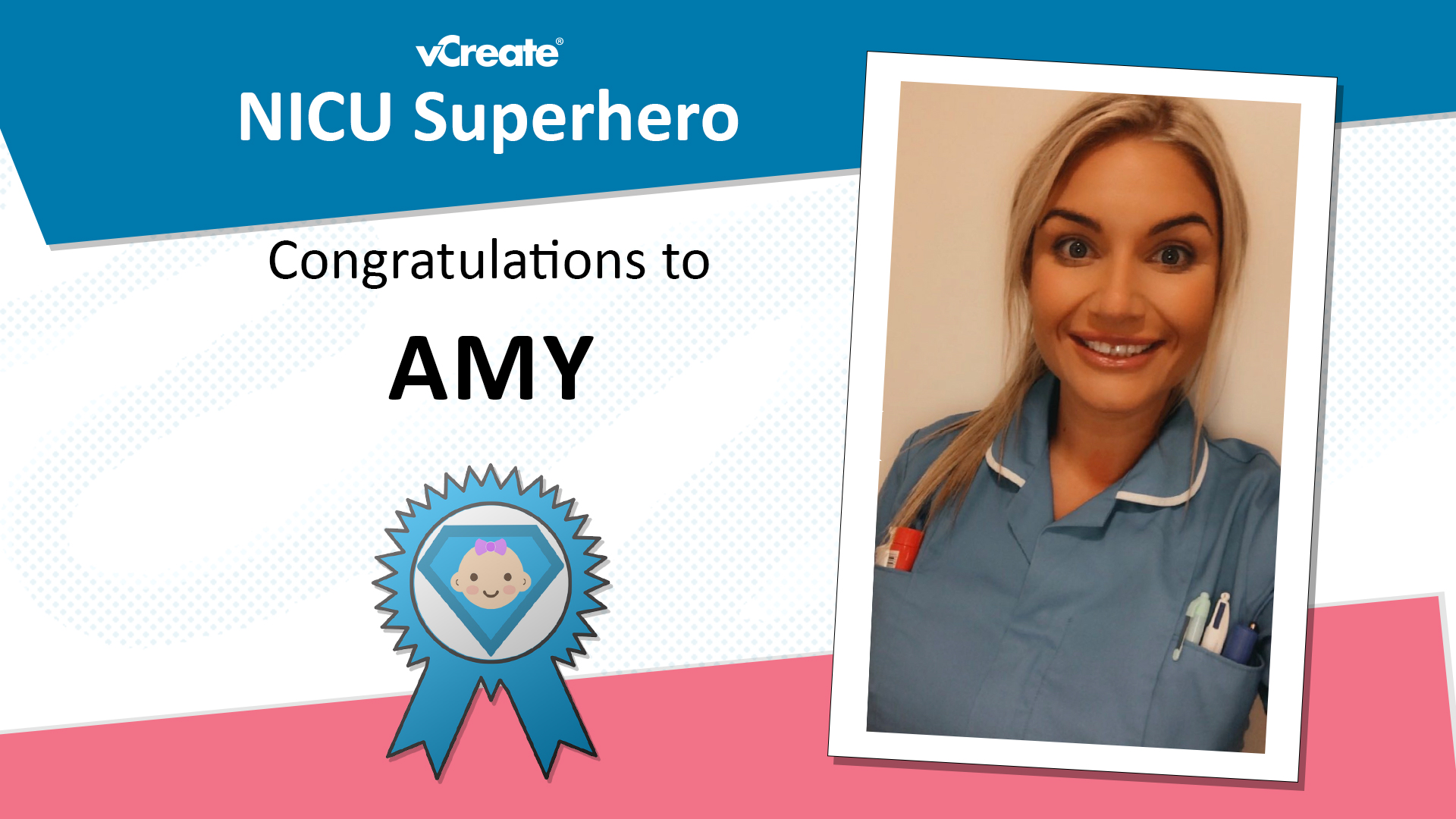 Amy from Royal Stoke University Hospital has been nominated for our NICU Superhero award for the second time by Mum, Laura!
Laura was blown away by the care that Amy provided for not just her son, Reggie, but for the whole family.
Reggie was born at 26 weeks and 3 days gestations at Telford Hospital, before being transferred to Royal Stoke University Hospital neonatal unit.

"Amy, like so many others, will always hold a special place in our hearts from our time in the NICU.

Nothing was ever too much trouble for her and she always went the extra mile for us and Reggie. Anything from taking millions of photos to matching his bedding!

The care she provided was amazing and if she was on the night shift, we always slept better knowing that she was looking after our boy.

When you are in a situation like we were, being in a unit that you had never even heard of, having Amy explain everything to us made it that bit easier.

She truly is a treasure!"

Wow! Congratulations, Amy. You are very deserving of our award for the second time. Going the extra mile for families that are in unfamiliar territory. Congratulations to you.
Nominate a NICU Superhero
If you would like to say a big thank you to a member of the neonatal team, keep an eye on our
Facebook
page for details of when our NICU Superhero Award nominations are open!