10 April 2020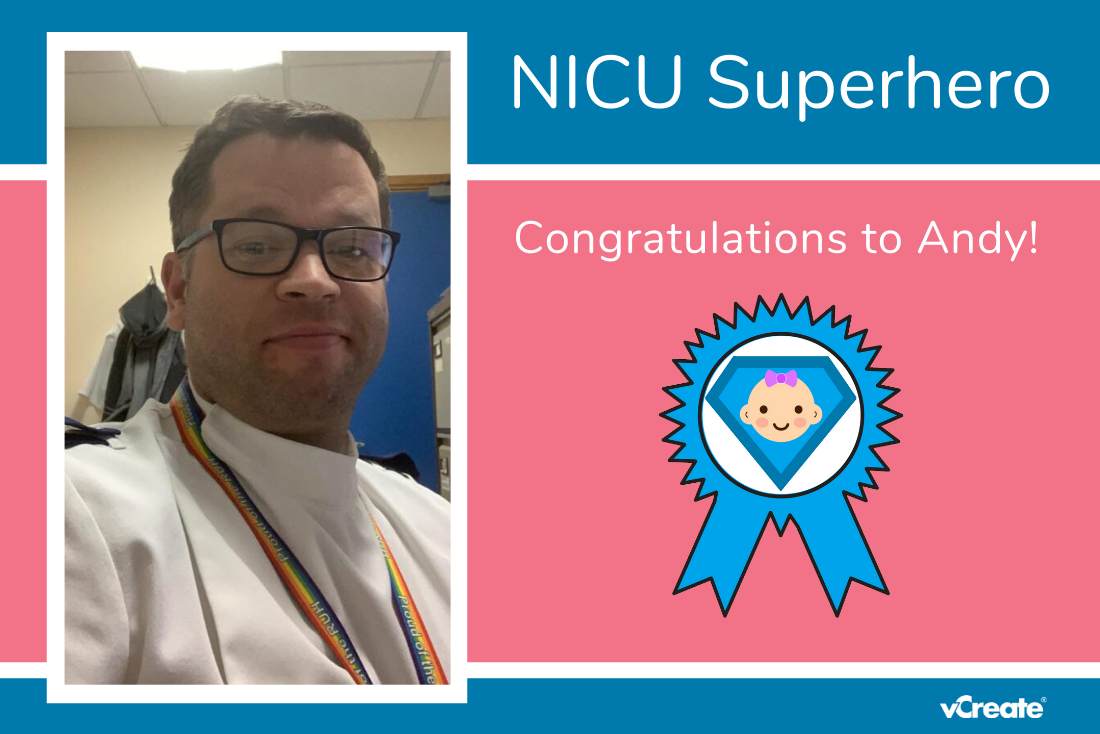 Last night saw another #clapforourcarers, a united show of appreciation for our NHS superstars and other key workers. Well today it's time for another show of appreciation, this one is for our NICU Superheroes!
Today's nomination comes from Lily's mummy Amy Clark. Lily was born prematurely and spent some time in the neonatal unit at Royal United Hospital in Bath and Amy got in touch as she wanted to share her thanks for one particular member of the team. Amy has chosen to nominate Andy, here's what she told us:
"I would like to nominate Andy Oliver from Bath Neonatal Unit because he always kept us smiling through the bad days by making us laugh. The support and compassion he gave went above and beyond and I think he deserves to be recognised for what he does.

My daughter's name is Lily and she was born at 24 + 6 weeks. She spent time at Southmead Hospital for 8 and a half weeks but then transferred to Bath neonatal unit for the remainder of her stay, it was there that we met Andy. She was in NICU altogether for 107 days and every time Andy was looking after her I knew she was safe.

He made me laugh and smile when the days were difficult and you could see how passionate he was about the care the babies received just by how he conducted his shift."
Congratulations to Andy! Lily left the unit just before Christmas and is now 7 months old and as you can see in
these photos
, doing really well! Thank you for sharing your nomination Amy.
Join the search for NICU Superheroes!
To let the parents in your neonatal unit know about our NICU Superhero Award, we've designed a
poster
which you can print off and display so that more parents can learn about our quest to unmask those NICU Superheroes out there.