12 June 2017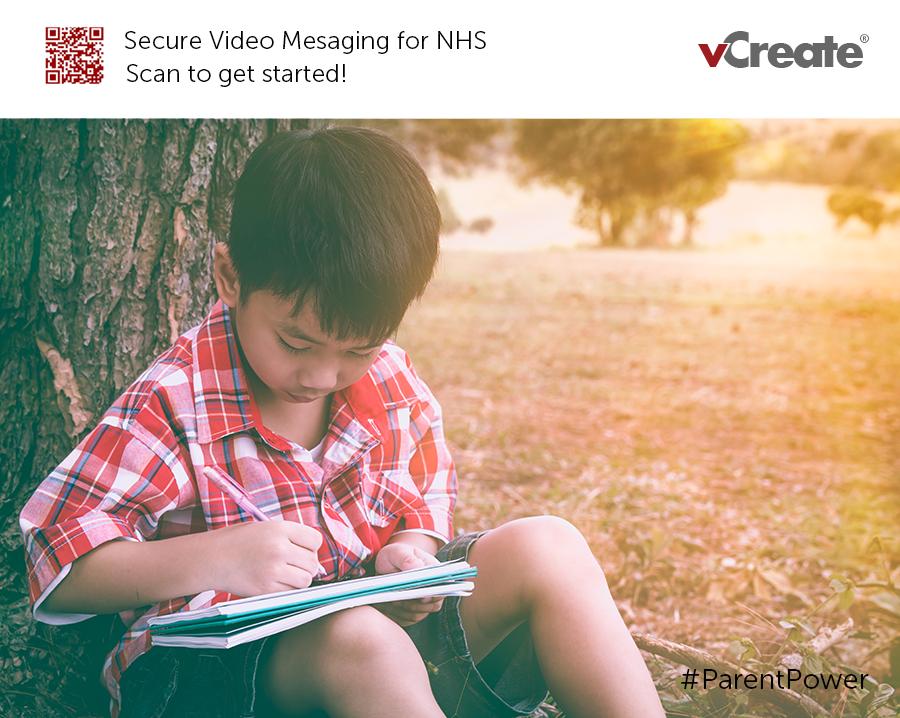 Dear NHS Neonatal Unit,
R.e. Secure video messaging to connect parents and babies within your unit at no cost
You may have seen the
BBC News story
from April that discussed how the nursing team at the Royal Hospital for Children, Glasgow, use secure video messaging to enhance family-centred-care. In summary, secure video technology is allowing medical staff to record non-clinically sensitive video clips, cotside, and send them to parents of special care babies.
The result, parents who receive video messages of their baby feel a greater sense of reassurance. In addition, the parents that we've spoken with say that seeing a video of their child helps them to feel a sense of closeness, ideal for when they are not able to be physically present at the unit.
Sarah Clark was one of the first parents to use vCreate, she said:
"As a mum of a baby that was in NICU 90 miles away from home, the vCreate videos greatly helped to reduce my anxiety, especially when I needed to go home for the night to spend time with my eight year old daughter. It was peace of mind knowing the nurses would capture special moments on video; even catching the monitors on the videos with the ever improving numbers."
Scan the QR code in the blog header above, or visit
www.vcreate.tv/nhs-stories
for access to on-demand user video testimonials to see how Neil Patel and his team use vCreate to send messages to parents.
Working with Neil, his team, and governance at the Royal Hospital for Children in Glasgow has given us privileged insights into neonatal care; and how technology needs to work within such a specialist environment. In response, we developed an additional layer of security to prompt admins to delete videos and remove previous accounts for data protection purposes. This will only happen once a baby has left the Unit and his or her parents have downloaded their baby's videos to keep.
The Royal Glasgow Hospital pilot also gave us valuable data on the average time it takes for nurses to record video clips. We are sharing these stats with you today, because other neonatal units have told us, that, along with security, it is equally important for those managing patient care to have confidence that any technology they choose is quick and easy to use.
vCreate facts:
Average video clip length - 20 seconds.


A 20 second clip takes approximately 40 seconds to process.


2 minutes to logon to the app and assign the clip to parents.
Why vCreate for neonatal units?
Secure videos are quick and easy to produce with no software to download


All videos are fully administered and controlled by unit staff


Training is provided for you and your team


Supports FICare goals - facilitates partnerships between parents and NICU staff


Parents receive updates on their baby's progress when they are away from the unit.


Personalisation text can be added to further individualise the care experience.


Videos can be recorded from any device with no requirement for additional hardware.


Wider family involvement - grandparents and siblings unable to attend the unit feel part of the baby's care.


vCreate is providing secure video messaging for free to all neonatal units. The initiative will be funded by corporate sponsorship.

User case study: The Royal Hospital for Children in Glasgow

As Inga Warren, Senior NIDCAP Trainer, University College Hospital said at the Unicef Neonatal Conference in May: "Asking questions of parents and listening can provide the answers". Neil Patel did just that and got in touch with vCreate to run a trial.

"The idea originally came from a parent of one of our patients. He uses personalised video in his work to connect with clients and asked if we could send him video updates of his own baby. We then asked more families who all told us there is nothing more reassuring than actually seeing their baby. They thought video was a brilliant way of keeping them up to date with non-clinically sensitive updates when they were away from the hospital." Neil Patel, Neonatal Consultant, the Royal Hospital for Children in Glasgow.

Read more from Neil at www.vcreate.tv/nhs or scan the QR code for access to on-demand user video testimonials.

For more information, or to request a secure video messaging pilot for your unit, please get in touch today; we look forward to hearing from you. You can also chat to us at any time. And ask fellow NHS neonatal staff and parents about their vCreate experience by joining our Facebook page, @vCreateVideo - where we'll also share updates and news from the wider neonatal community.

Best wishes, and thank you for reading.

Ben Moore, vCreate Founder
0333 121 8422 | ben.moore@vcreate.tv | www.vcreate.tv/nhs