21 December 2018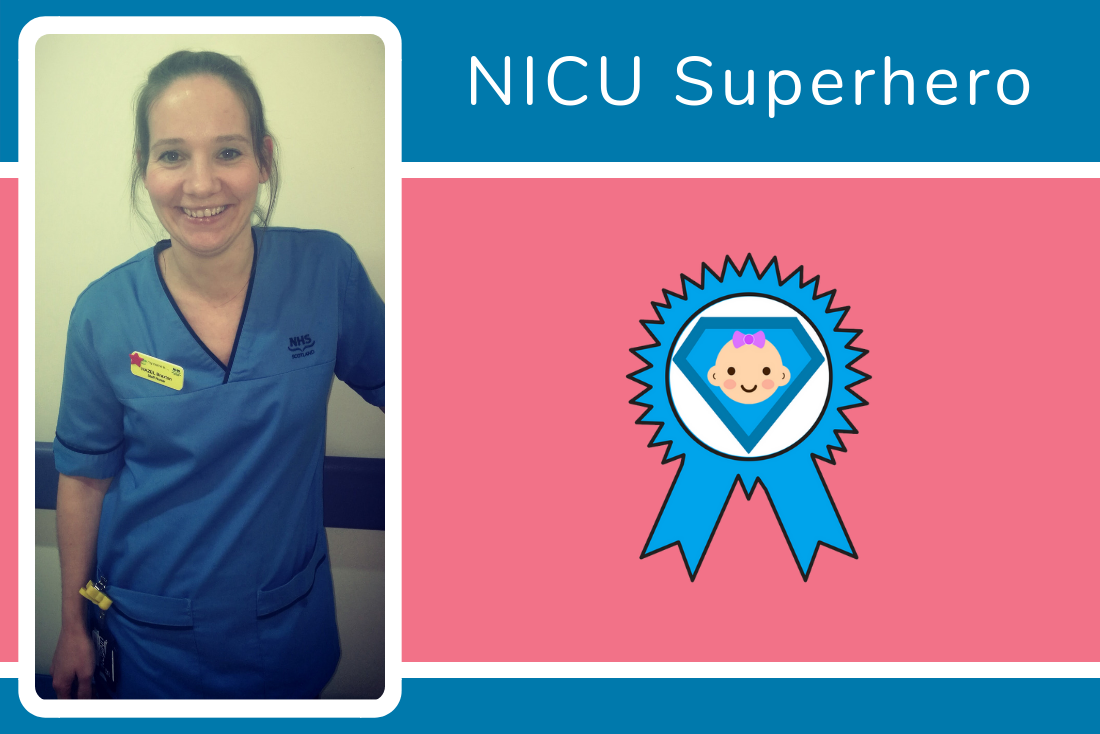 We still have many more parent nominations for our NICU Superhero award to share with you over the coming weeks, but the final Superhero to be named in 2018 is
Hazel Braxton
from the
Queen Elizabeth University Hospital in Glasgow!
Hazel was nominated by Debbie McNicol, whose
little girl Charley
was born prematurely at 31 weeks gestation, after a "fairly tough pregnancy and traumatic labour." Here, Debbie tells us why she wanted to recognise Hazel's great work:
"The first week of Charley's life was spent in the Neonatal Intensive Care Unit and one of the first nurses that we met was Hazel Braxton. There will never be enough words to describe how amazing Hazel was with, not only Charley, but also with my partner and I. It was undoubtedly the scariest time of our lives and she just made everything that little bit more bearable. She was always on hand to show us the ropes when caring for Charley and also to give cuddles and advice whenever I felt things were getting just a bit overwhelming.

Charley "graduated" to the Special Care Baby Unit for a while and Hazel still popped in to see her when she could to have a little cuddle with her. Charley has now been home 7 weeks, but I'll forever be grateful to Hazel and she will always hold a special place in my heart."
Congratulations to Hazel, very well deserved! If you'd like to nominate your NICU Superhero, drop us a brief note with the name of the staff member you're nominating, why you're nominating them and which hospital they work in, to
parents@vcreate.tv
, or send us a direct message on
Facebook
.
Staff who are nominated will receive a special
NICU Superhero rosette
, a certificate, and be in with a chance to become our 'NICU Superhero of the Year', the winner will be announced in March.