28 April 2020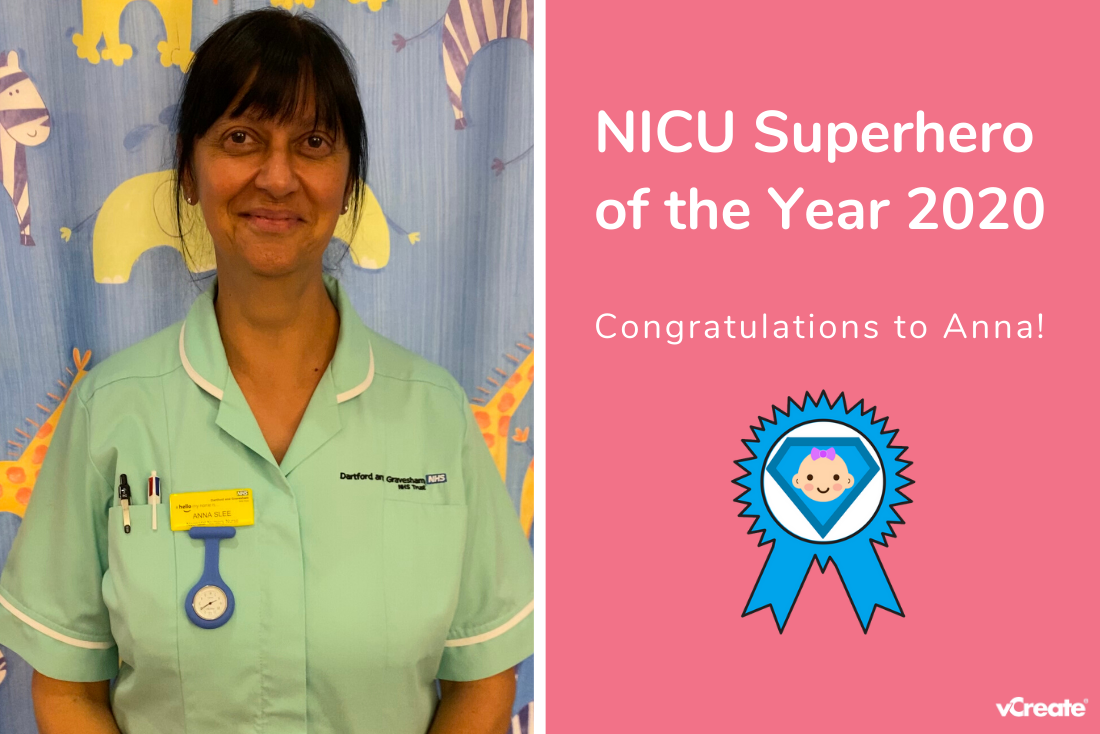 Today we crowned your NICU Superhero of the Year 2020 in a live draw on Facebook and Anna Slee won the title!
Our NICU Superhero of the Year Award is a great excuse to make an extra big fuss of all those superheroes who have been nominated over the last year. To keep the draw completely fair (and fun) we created our very own NICU Superhero bingo board! If you missed the draw, you can watch it again
here
.
Anna's name was chosen as the winner, so we are revisiting her original nomination from Leo's mum Sarah Honour.
Baby Leo was born prematurely at 36 weeks gestation and spent one week in the Special Care Baby Unit at Darent Valley Hospital before being transferred to a second hospital. He later returned to the SCBU for a further 7 days before being discharged. Here's what Sarah told us about the lovely Anna:
"I would like to nominate Anna from the Walnut Ward at Darent Valley Hospital for the NICU Superhero Award. All the staff there were just so lovely with looking after our little boy Leo, but she was like another mum to me whilst I was in there. She was always there to help out with teaching me how to look after him, especially giving him his first bath!

It was a very emotional time for us with him being my first, and also getting over the traumatic birth, but the staff on the ward were so caring and looked after us and that just made things easier to deal with."
Well congratulations again Anna, your trophy and goodies will be heading your way very soon. Thanks to everyone who joined us for the live draw and of course, congratulations to all of you NICU Superheroes out there!