12 April 2023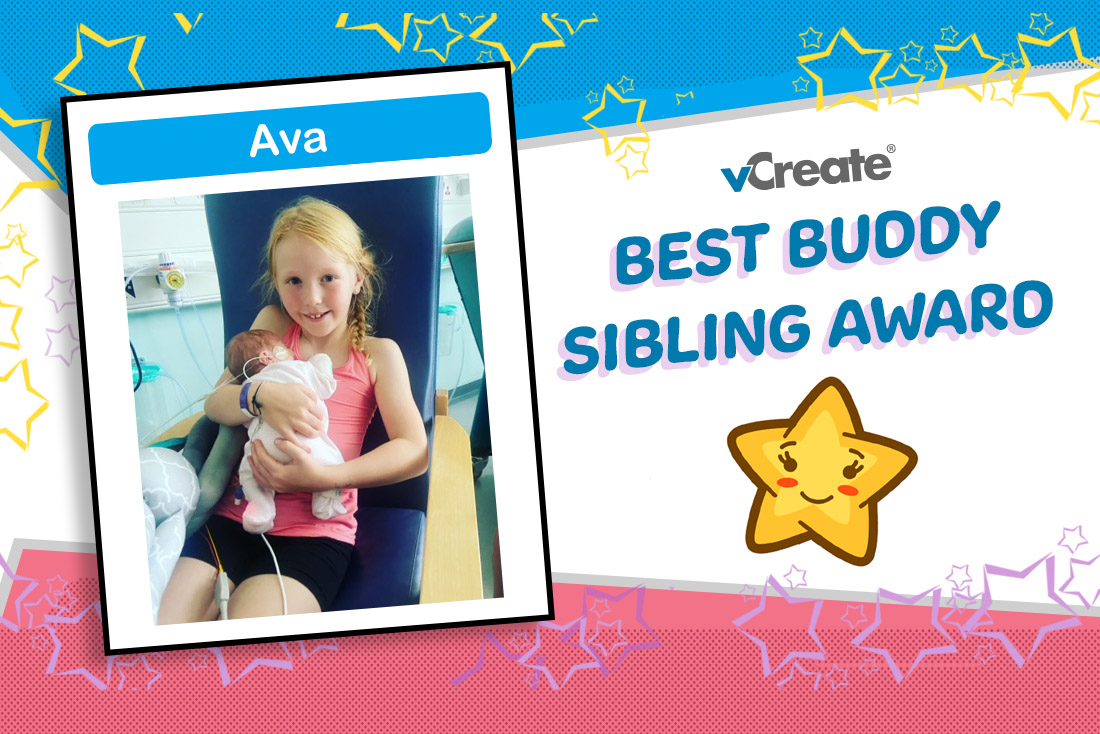 Jade has nominated her amazing stepdaughter, Ava, for our Best Buddy Sibling Award!
When Ava's little sister, Dulcie, was born at 28 weeks gestation, Ava was a real superstar.
"I remember Ava being so brave and coming to visit Dulcie at 1 day old. She knew that Dulcie would have lots of wires and tubes all over her.

Ava was so scared knowing that the baby was meant to arrive in September but ended up being born in June. However, she was the best big sister Dulcie could have asked for.

She loved and cared for her the minute she saw her.

Ava spent every evening she was with us at the hospital because she wanted to spend time with her sister and make sure she was ok.

She really is a super sibling!

Ava went through so much at such a young age and continued to be so strong.

Dulcie is now 9 months old and they just adore each other!"
Well one, Ava! Dulcie is incredibly lucky to have such a caring big sister to help take care of her.
Your certificate and goodies are on the way to you.
Do you know a super sibling?
If you know a brother or sister that has been very brave whilst their sibling has spent time in hospital, send us an
email
with their name, a photo, and why they are so amazing!