20 January 2023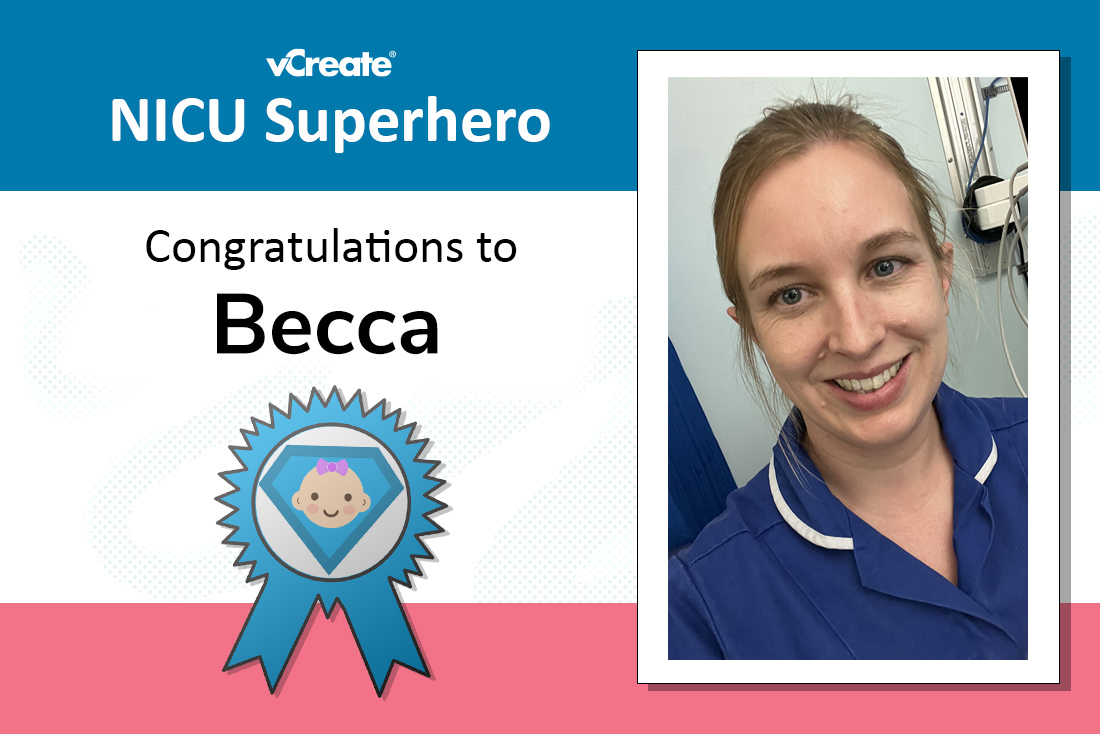 Natasha has nominated Becca for our award because she was so amazing when Natasha's daughter, Erin, spent time in Darent Valley Hospital.
"My husband and I first met Becca the day after Erin was admitted. As you can imagine, we were both very emotional about not having our daughter with us, but Becca was amazing.

She made us feel comfortable and helped us with key bonding moments like skin-to-skin.

Becca always looked after Erin with so much care which always made me feel better.

She always answered all my questions and provided support and reassurance when I needed it most.

Becca regularly sent vCreate updates so I never felt too far away from my daughter.

She is just so lovely to talk with, has a great sense of humour, and would make the days less heavy for us.

Becca is incredibly personable and passionate about her job!

We are so thankful to Becca and the rest of the team for taking such great care of Erin."
Congratulations, Becca!
Families, like Natasha's, are so grateful for the outstanding care you provide for both them and their babies.

Would you like to nominate your NICU Superhero?
Our nomination process means that we will be accepting a small number of nominations on a regular basis. Please keep an eye on our
Instagram
and
Facebook
stories as we will post updates about when we are next accepting nominations