28 July 2021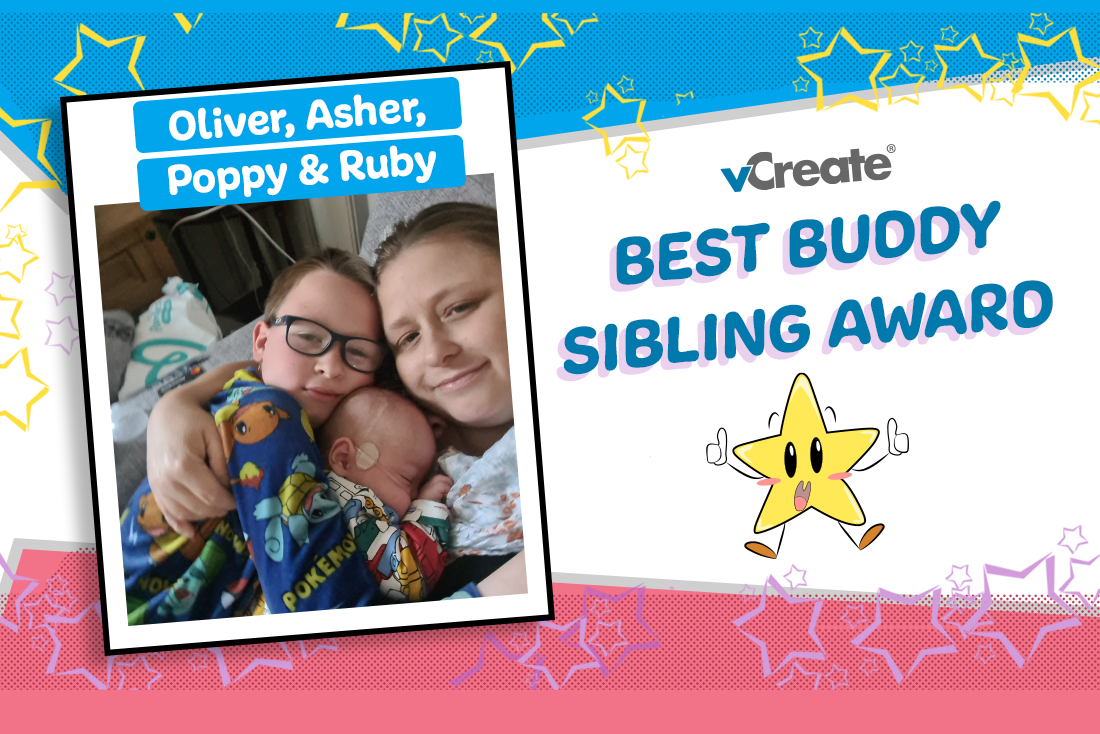 Bethany has nominated 4 of her wonderful children for our Best Buddy Sibling Award: Oliver (15), Ruby (13), Poppy (12), and Asher (9)!
They were so brave and supportive when their baby brother, Arthur, was born at 26 weeks gestation.
"All of my children are amazing siblings!

In January 2020, we sadly lost a baby so they have experienced a lot of grief and then worry about losing Arthur. However, they have been so brave.

Oliver has ADHD, diabetes, and a lot of other challenges but despite these, he has had no worries about loving and caring for his baby brother. He absolutely worships and adores him. Oliver has been so brave and supportive.

Ruby, Poppy, and Asher have also been amazing. Asher is so kind and puts music on for baby Arthur if he is getting upset.

I am so proud of how they have all dealt with grief and having a NICU baby in the family!"

What an inspirational bunch!
Congratulations to you all. Arthur is very lucky to have such caring brothers and sisters to grow up with.
Do you know a Super Sibling?
If you would like to nominate a sibling that has been very brave whilst their brother or sister has been in hospital,
email us
and we will give them a well-deserved shout-out on our social pages.