03 February 2021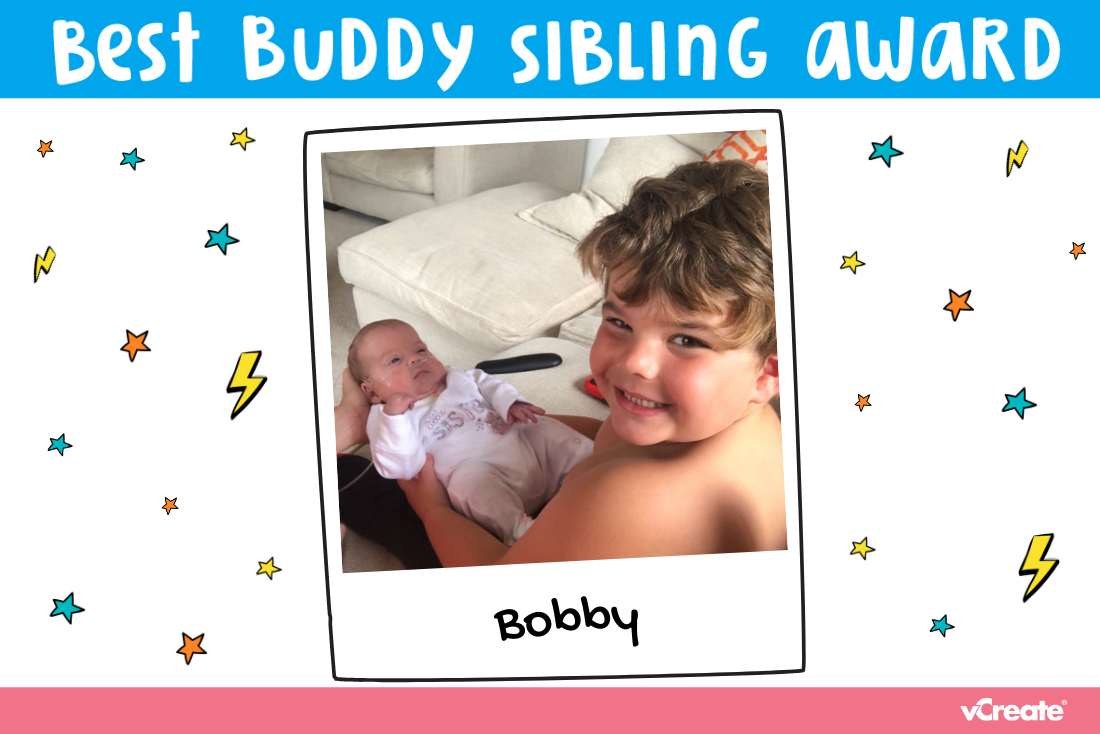 "Caring, loving, understanding, doting, and amazing!"
Bobby's Mum, Hannah, is bursting with pride when she talks about her son. That is why he is receiving our Best Buddy Sibling Award this week!
Bobby's little sister, Maggie, was born 3 months early at the start of the first lockdown. She spent 100 days in the neonatal unit at the University Hospital of Wales in Cardiff.
"When we had Maggie, Bobby had already stopped going to school and so much had already changed in his life.

We then told Bobby that Maggie would have to stay in hospital for a long while and he was so understanding.

Bobby had a picture of his sister on his bedroom wall that he would kiss every night. He would speak to her on Facetime and would often sing songs to her too.

Whenever Dad or I returned from hospital, Bobby would ask how Maggie was straight away.

He was so excited to meet her and when that day came, it was magical. He absolutely adores his sister! He makes her smile and laugh every day and she can't take her eyes off him.

He is so caring and loving towards her - it melts my heart!"

Congratulations, Bobby! You have really stepped up to the big brother role. Maggie is so lucky to have such a lovely brother to help look after her. Your certificate and goodies are on their way to you!
Our Best Buddy Sibling Award
Do you have a super brave sibling in your life that you would like to nominate for our award?
Email us
their name, a photo, and why you would like to nominate them and we can celebrate how wonderful they are!