21 December 2022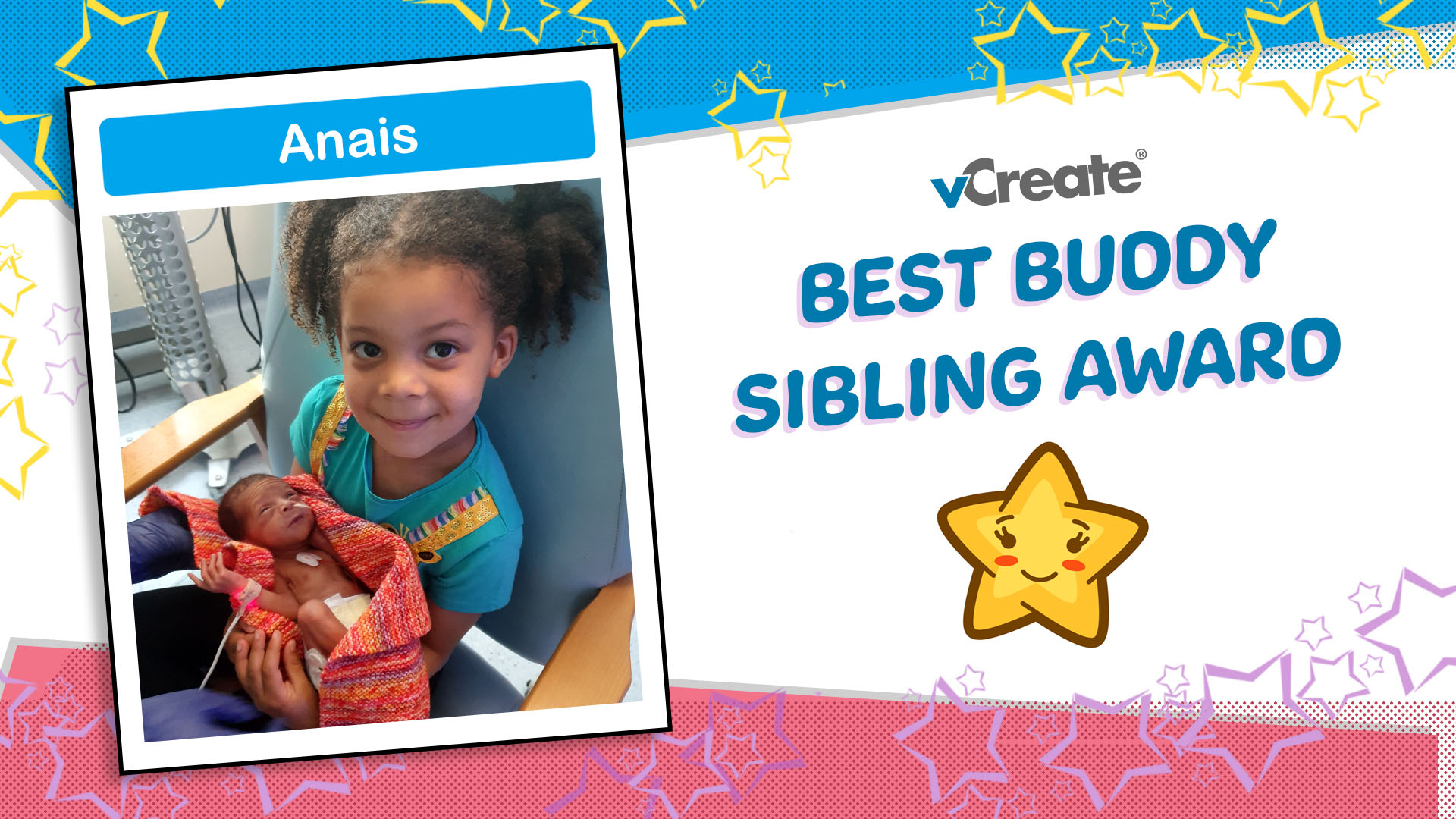 Anais is receiving our Best Buddy Sibling Award this week after being nominated by her very proud Mummy, Bethany!
Anais' little brother, Jude, was born 9 weeks early and spent 5 and a half weeks in the neonatal unit. During this time, Anais was a star.⭐
"Anais coped so well during her brother, Jude's, neonatal stay.

We couldn't celebrate my birthday as I was still in hospital waiting on an iron transfusion. Also, Anais started in Reception at school during this time so she had a lot of changes to deal with.

We are so proud of her!"
Well done, Anais. Your parents are so proud of you for coping so well with all the changes going on when your brother was born prematurely.
Your certificate and goodies are on the way to you! 😀
Do you know a super brother or sister?
If you know a brother or sister that has been really brave whilst their sibling has spent time in hospital, you can nominate them for our award. Send us an
email
with a photo of them, their name, and why you would like to nominate them.