07 June 2019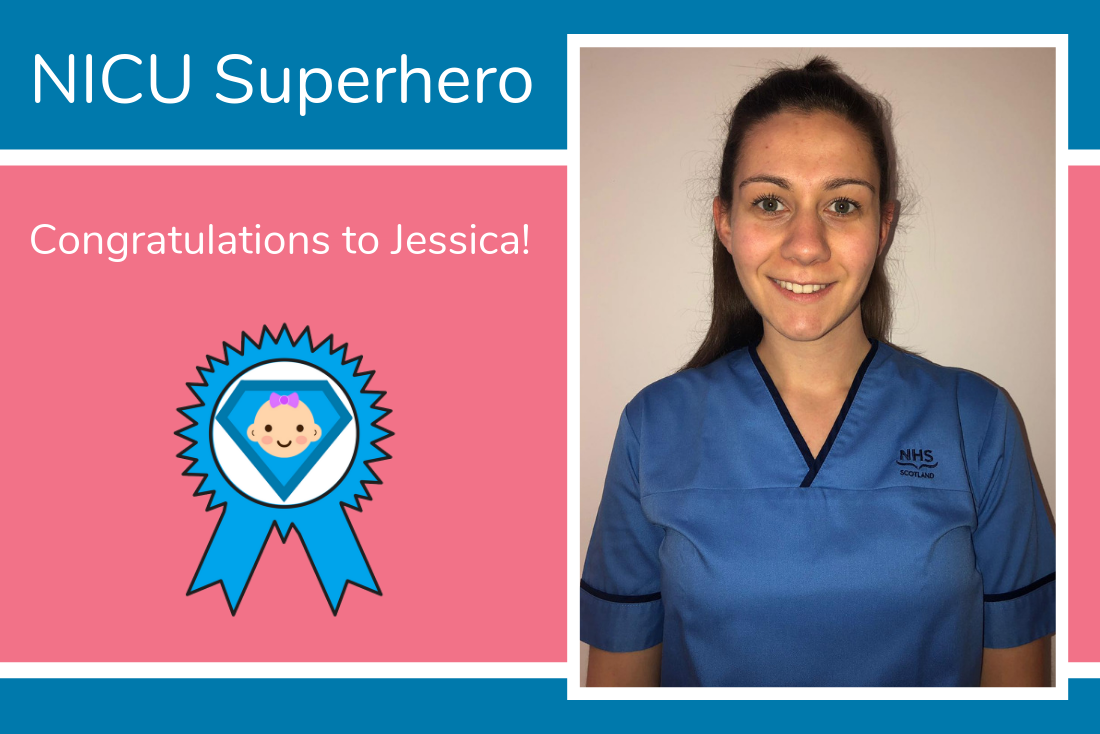 Today's nomination for our NICU Superhero award, an award which celebrates the incredible work of neonatal teams, comes from Susanne and Graeme West. They have seen first hand just how hard these teams work to deliver the best possible care to poorly and premature babies in neonatal units.
Susanne and Graeme's son Callum, was born prematurely and he was cared for in the neonatal unit at Aberdeen Maternity Hospital. Here, Callum's Dad Graeme tells us who they have chosen to nominate, and why:
"Our son Callum was born 8 weeks early and was in ICU for the first 12 days of his life.

Myself and my wife Susanne would like to nominate Neonatal Nurse, Jessica McGinn from Aberdeen Neonatal Unit as our NICU Superhero. Jessica, from the first time we met her, was always around to reassure us and talk to us about everything that was going on and answer any questions.

The care and support we watched her give Callum on her days on was truly amazing and her caring attitude towards him reassured us when we were not there that he was in the best hands. We can't thank Jess and all the neonatal staff in Aberdeen enough, they are truly amazing."
Thank you Graeme and Susanne for your nomination and congratulations to Jessica!
Would you like to nominate your NICU Superhero?
Has your baby been cared for in a neonatal unit? Do you know someone that you feel deserves a special thank you? To nominate a member of the neonatal team as your NICU Superhero, drop us an
email
, or send us a direct message via our
Facebook
or
Twitter
pages. All those nominated will receive a special
NICU Superhero rosette
and certificate!