18 February 2022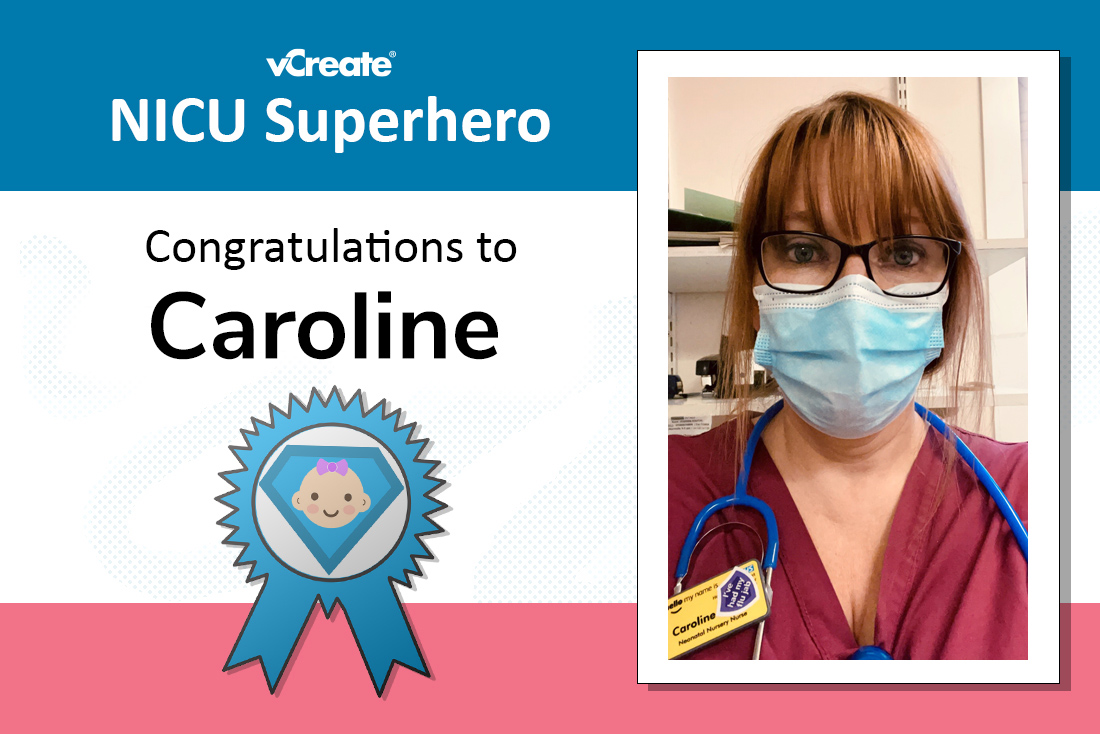 The wonderful Caroline from William Harvey Hospital has been nominated for the second time for our NICU Superhero Award by Mum, Laura.
When Laura's daughter, Lily, was born at 28 weeks and 4 days gestation, she was so grateful for Caroline's hard work and down-to-earth nature.
"Caroline is truly amazing at her job.

She made my time in hospital with Lily so much more manageable.

I always felt at ease knowing that Caroline was on shift. She works so hard and deserves so much recognition for what she does!

She is down-to-earth and always honest. She would always give us a realistic picture.

Caroline ensured that discharge day was as smooth as it could be and spent the days before making sure everything was in order.

She works most days and does overtime on her days off - a real superhero!"

Wow, Caroline!
You are really deserving of our award. The fact that parents have nominated you twice really paints a picture of how much your care means to them.
Congratulations to you.
Would you like to nominate your NICU Superhero?
Our nomination process means that we will be accepting a small number of nominations on a regular basis. Please visit our
Facebook
page as we will post updates about when we are next accepting nominations.