09 August 2019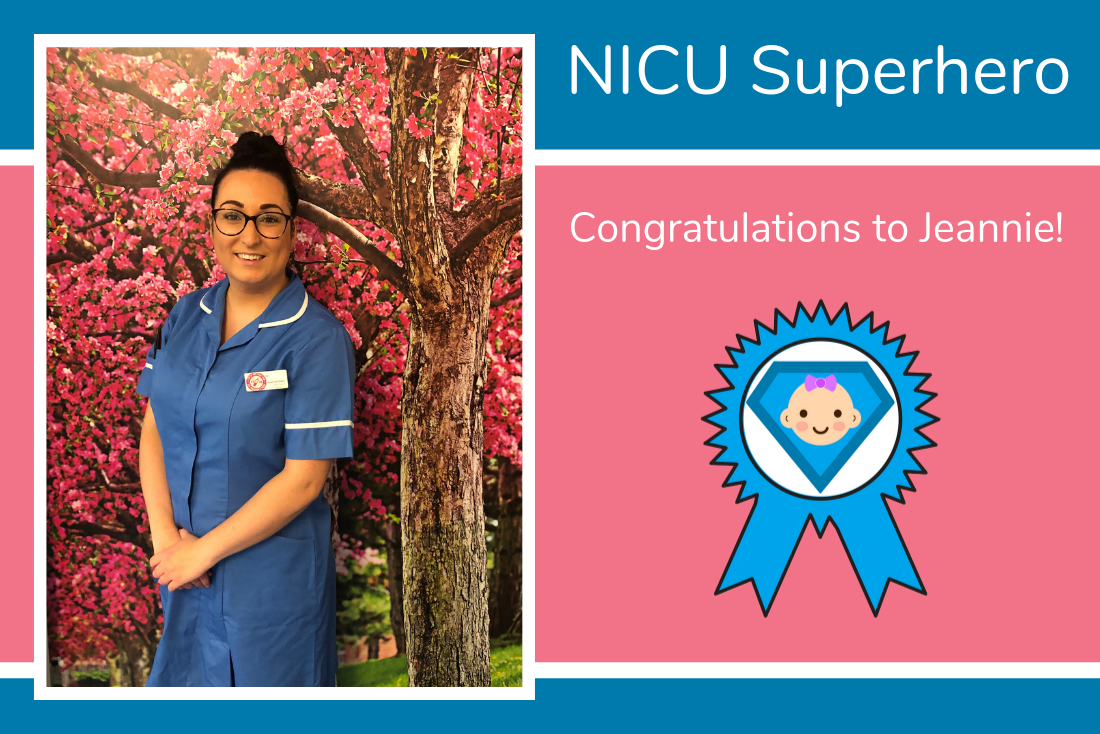 It's time to reveal another nomination for our NICU Superhero award! Today's nomination comes from Charlie's parents, Charlotte and Ashley. Charlie was born prematurely at 27 weeks gestation and was cared for in the neonatal unit at Leeds General Infirmary. It was during this time that the family met their NICU Superhero, and here, Charlotte tells us more:
"We would like to nominate Jeannie Turnbull from the Leeds General Infirmary neonatal unit as our NICU Superhero. Jeannie looked after our son Charlie, who was born in August last year. She was amazing with him throughout his whole journey on the unit, from intensive care through to high dependency.

Charlie had a special bond with Jeannie and she loved to look after him, she had him a lot of the time. I couldn't always be on the unit as I had another little boy Jack, who at the time was only one himself. She used to ring and give me updates and let me know how he was. She went above and beyond for both us and Charlie, she was so supportive.

When I had to take Jack in with me, Jeannie was so good with him and would play and keep him entertained so I could spend the time with Charlie. She is so very thoughtful and deserves this award, I am sure a lot of the other neonatal mums and dads would agree. Thank you so much Jeannie for all the amazing care you gave Charlie, we will never forget it."
Congratulations Jeannie! Thank you to Charlotte and Ashley, they tell us that Charlie is now almost 10 months old and doing amazingly well.
Neonatal units, help spread the word about our search for NICU Superheroes
We have designed a poster which unit staff can print off and display so that more parents can learn about our quest! You can
find the poster here
.
Are you a parent wanting to nominate a NICU Superhero?
To nominate your NICU Superhero, drop us an
email
, or send us a direct message via our
Facebook
or
Twitter
pages. All those nominated will receive a special
NICU Superhero rosette
and certificate!