19 August 2022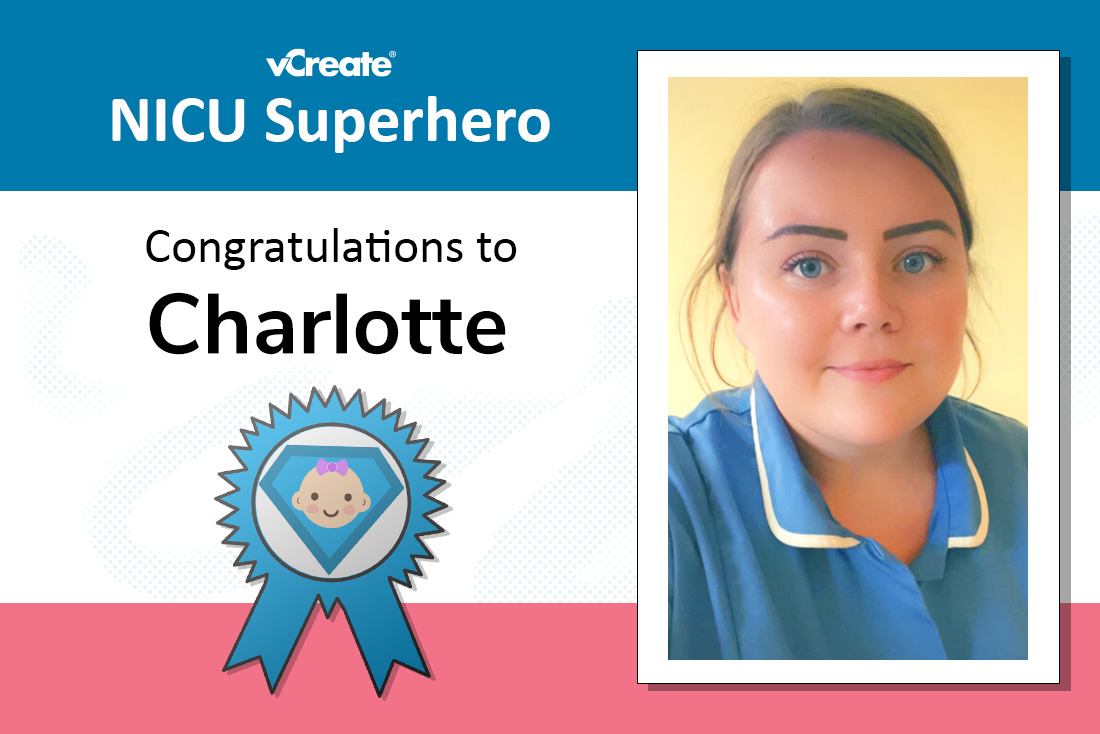 When Georgia's daughter, Alice, was born at 30 weeks gestation, Georgia was so grateful to Charlotte for the amazing care she provided. That's why Georgia has nominated Charlotte for our NICU Superhero Award!
"Charlotte kept me consoled via the vCreate app when Alice was in hospital.

I always hoped she would be working because I knew I would be updated regularly and sent lots of photos and sweet messages.

These really kept me going until I could be back with Alice.

I hated leaving her in hospital but I had other children at home that I needed to be there for too.

I knew that if Charlotte was on shift, my little Alice would be showered with care and attention.

I am forever grateful to Charlotte!"

Congratulations, Charlotte.
Keeping parents updated and part of their little one's journey when they can't be there is so important.

Would you like to nominate your NICU Superhero?
Our nomination process means that we will be accepting a small number of nominations on a regular basis. Please keep an eye on our
Instagram
and
Facebook
stories as we will post updates about when we are next accepting nominations.