17 January 2020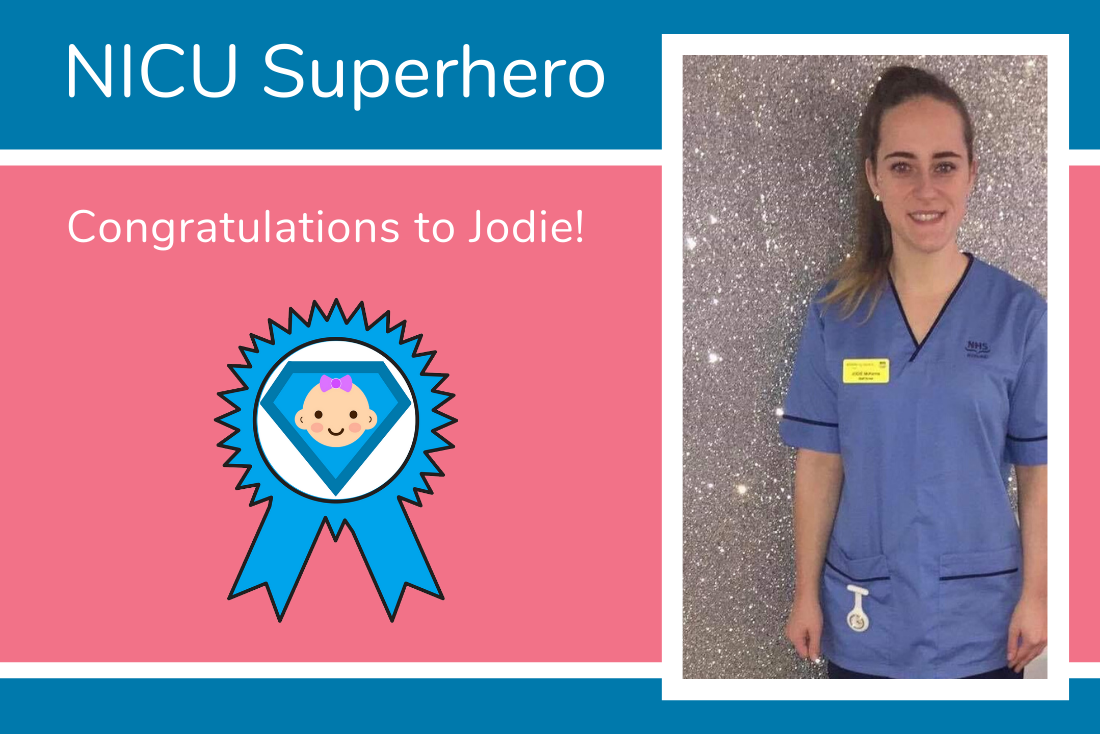 Today's nomination for our NICU Superhero Award comes from Lynn Alexander. Lynn's daughter Charlotte was one of the stars of our Little Miracles Advent Calendar and featured behind door
number 17
.
Charlotte was born prematurely at 27 weeks and 6 days gestation and was cared for in three neonatal units, the Royal Hospital for Children in Glasgow, the Princess Royal Maternity Hospital in Glasgow and the Royal Alexandra Hospital in Paisley. During that time Lynn met many incredible NICU Superheroes who gave Charlotte exceptional care, but she could only nominate one for our award. Here is what Lynn told us:
"I would like to nominate Jodie Mckenna who works at the Royal Hospital for Children, she is an asset to the place. Being a NICU survivor herself, she managed to settle our worries with ease and made us feel so welcome when in such a bad place emotionally. She helped us so much by sharing stories of her mum's time in NICU ... she's a fantastic nurse with so much empathy.

Charlotte fought through sepsis, NEC (necrotizing enterocolitis) and a rare staphylococcus infection but is now doing absolutely fantastic and has just turned one! Thank you Jodie."
Congratulations to Jodie and thank you to Lynn for her nomination and for sharing Charlotte's journey with us. You can see Charlotte's progress
here
.
Join the search for NICU Superheroes!
Why not let the parents in your neonatal unit know about the NICU Superhero Award? We have designed a poster which you can print off and display so that more parents can learn about our quest to unmask those NICU Superheroes out there. You can
find the poster here
.