24 June 2022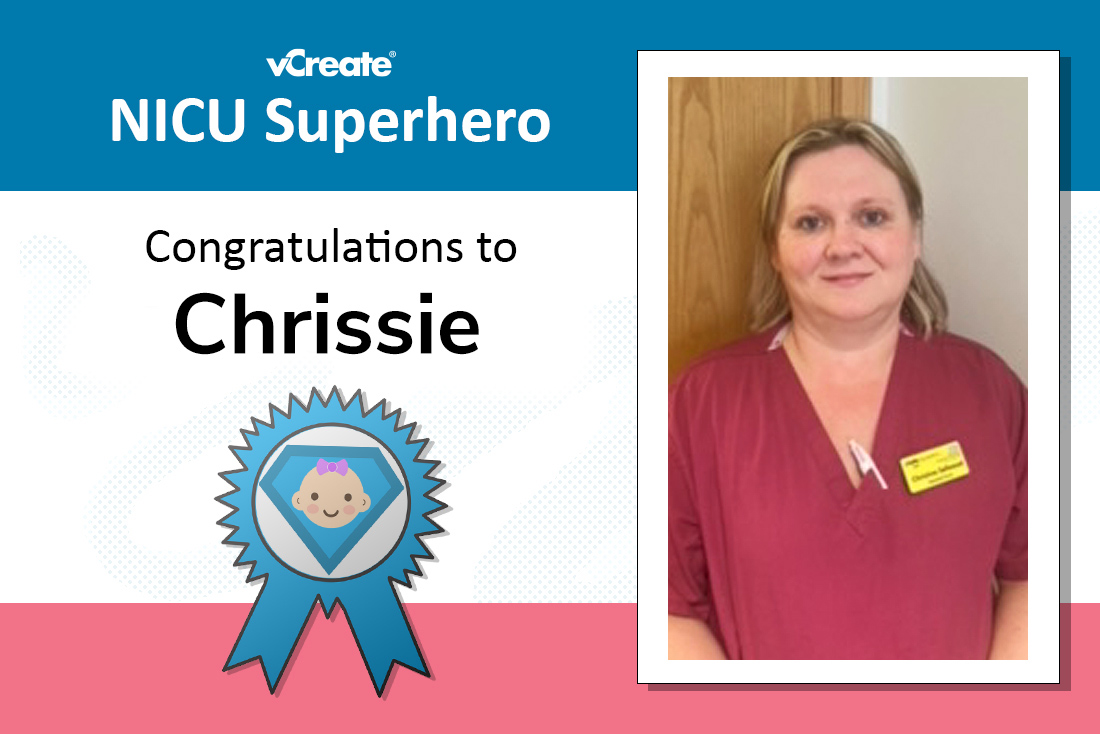 Emma has nominated the wonderful Chrissie from William Harvey Hospital for our award as she was so grateful for her during her daughter, Nola's, hospital stay.
"Chrissie made a stressful time much more comfortable for me by speaking to me most days.

She was always there for my little Nola. When I wasn't there Nola would cry and she hated lying down. Chrissie would always be there for her to give her lots of cuddles and attention.

Chrissie helped me get through my breastfeeding journey. I felt like my milk wasn't doing anything but Chrissie encouraged me. 7 months on and it's still going great!

I have anxiety so speaking to other Mums was pretty hard but Chrissie and I would talk and it felt nice.

Thank you, Chrissie!"

Congratulations, Chrissie!
Your encouragement and friendly nature really help parents during these challenging times in their life.
The fact you have been nominated for our award twice shows how much your hard work means to the parents with babies in your care.
Would you like to nominate your NICU Superhero?
Our nomination process means that we will be accepting a small number of nominations on a regular basis. Please keep an eye on our
Instagram
and
Facebook
stories as we will post updates about when we are next accepting nominations.