03 May 2017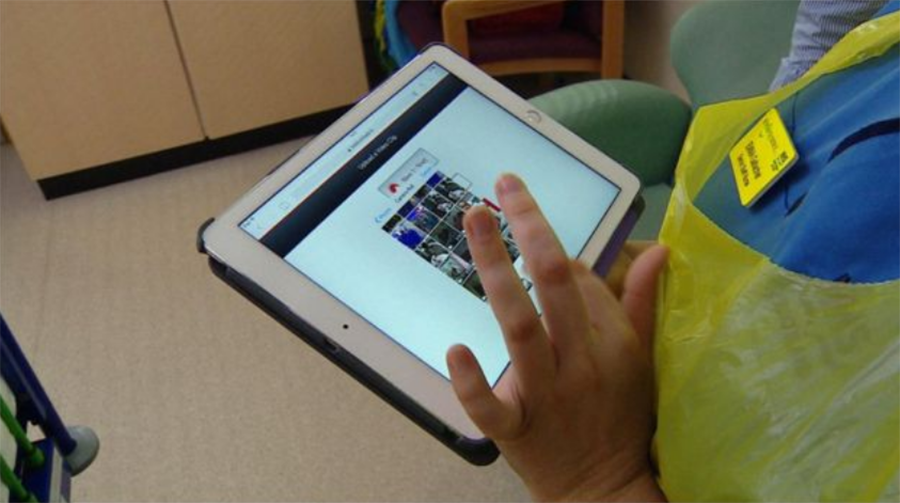 The Royal Hospital for Children in Glasgow has become the first neonatal unit in the UK to use video technology to help parents stay connected with their baby's progress; the cloud-based video platform, allows nurses to send parents of premature babies video updates from hospital.
Now vCreate, the technology provider that supplies the personalised video platform to Glasgow, is launching a public appeal to help find sponsors to support a mass roll-out of personalised video technology across all 200 NHS neonatal units by 2018. Ben Moore, founder of vCreate said:
"The feedback from parents using the platform has been overwhelmingly positive, so we'd like to extend the offering to all parents of premature babies born in the UK. This is only going to be possible with support from the great British public. Maybe you've been personally affected by the birth of a premature baby, or know someone close to you who has; could you help us spread the word on social media? All it would take is for a few generous corporate sponsors to allocate a modest percentage of their yearly marketing budget. The sponsor's contribution would go towards ensuring their local neonatal unit has access to the vCreate platform plus training for all the staff."
Jack and Sarah Weightman were one of the first parents to use the new technology. Dad, Jack, said:
"It's great as it keeps the family involved 24 hours a day. Mums get a longer maternity leave, but dads often have to go back to work sooner. This not only keeps dads involved but let's the whole family see. It can be hard for the wider family not being able to attend the hospital, but they can watch and share the videos to feel involved."
The personalised video project at the Royal Hospital for Children in Glasgow is not only popular with parents; nursing staff also see its value. Emma Gallacher, Senior Staff Nurse, said:
"We hope that in the future we can use this for all babies, so it would mean that when the parent wakes up in the morning, they log in and see a video of their baby, they don't feel the need to phone in; they can get ready and come up and visit as they normally would."
Over 90,000 babies are admitted to neonatal care every year in the UK because they have either been born prematurely, or full term but sick; however, according to Bliss, the UK's special care baby charity, more needs to be done to support parents whose lives have been turned upside down following the admission of their baby into a neonatal unit.
Could you help mums and dads of premature babies - join the vCreate community on Facebook and Twitter today - and campaign with hashtag #NHSvideotech, to see video technology in use at hospital near you? Or, for more details on sponsorship, get in touch on
0333 121 8422
or via
theteam@vcreate.tv.