16 October 2020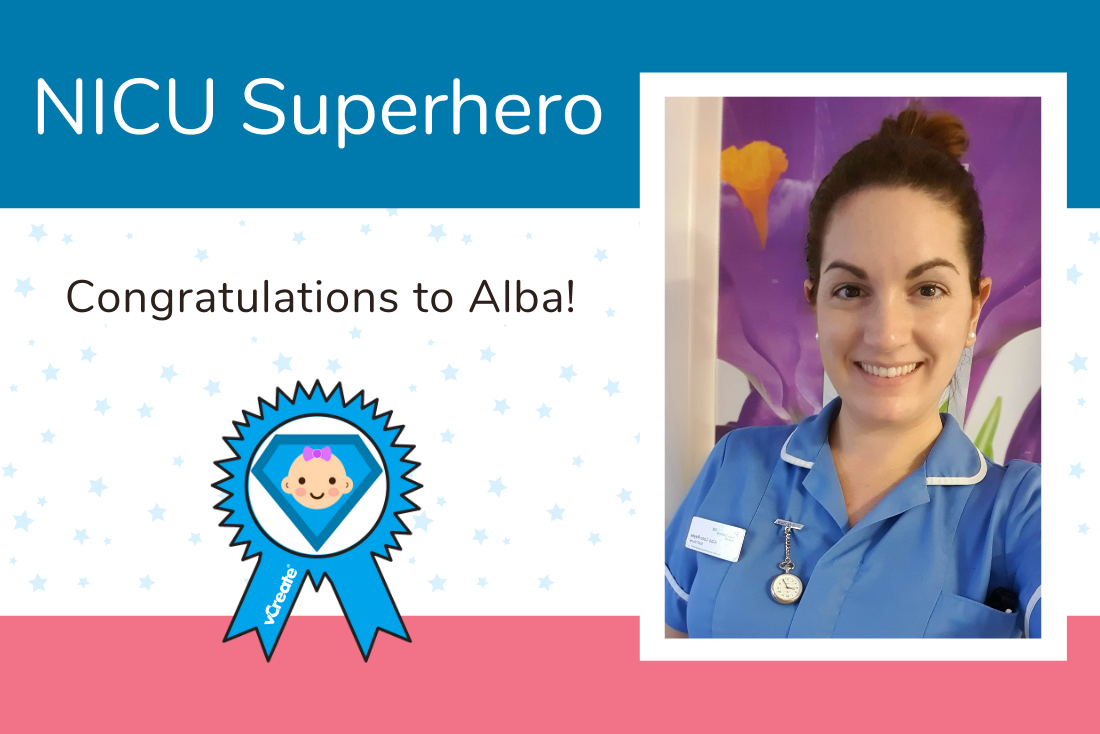 Today's nomination for our NICU Superhero Award comes from Arti and Rajan. Their baby girl, Ra-ang, was born prematurely at 31 weeks and 4 days gestation and is currently being cared for by the fabulous neonatal team at Leeds General Infirmary. They have chosen to nominate one of Ra-ang's nurses for our award, which celebrates the outstanding work of those caring for poorly and premature babies in the neonatal intensive care unit. Arti and Rajan have chosen Alba Coto-Reyes, here they tell us why:
"Alba is so caring and gives so much support and strength to us as parents, it's so difficult seeing your child so poorly but having a nurse as Alba makes a huge difference, she makes us feel like family and provides a very homely feeling.

Alba is amazing at keeping us updated with vCreate by sending us amazing photos and videos, she keeps us strong and positive and smiling during this most difficult time.

Thank you again Alba, keep smiling and caring just as you do."
Congratulations to Alba on your nomination! Your NICU Superhero certificate and rosette will be making their way to you at the unit very soon. And to Arti and Rajan, we hope it won't be too long until little Ra-ang is home with you both.
Would you like to nominate your NICU Superhero?
Our new nomination process means that we will be accepting a small number of nominations on a regular basis. Please visit our
Facebook
page as we will post updates about when we are next accepting nominations.