27 September 2019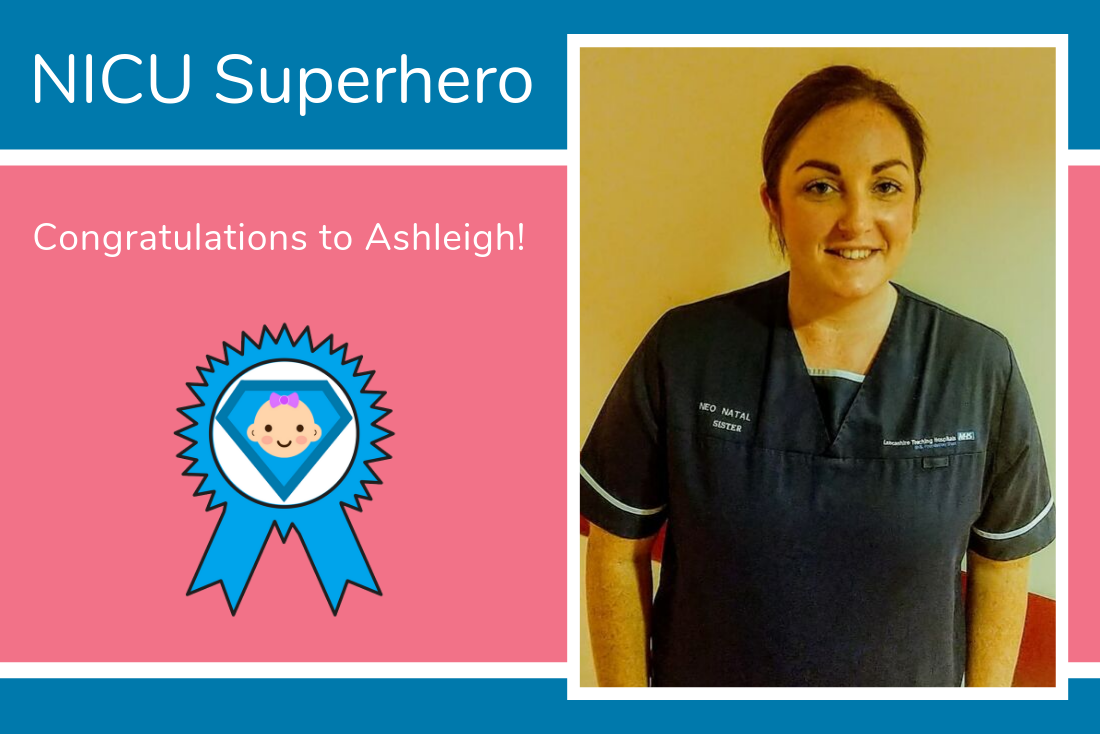 It's Friday once again, and on Fridays we celebrate the fabulous work of neonatal staff, shining a light on all that they do! In addition to caring for poorly and premature babies in the neonatal unit, these superstars also guide and support the parents of these little ones through those difficult days, weeks, and sometimes months.
Today's nomination for our
NICU Superhero Award
comes from Lauren and Stephen, their son was born prematurely and spent a long period of time in the neonatal unit at Royal Preston Hospital. Here, Lauren tells us who they have chosen to nominate and why:
"With a team that big it's hard just to choose one, all the nurses on the unit deserve a nomination as they became our family, but the nurse we'd like to nominate is Ashleigh Lovett.

Our son Jack was born prematurely at 23+6 weeks and the whole 134 days he was on the unit was a very scary time for us. Ashleigh made us feel more comfortable when things were very uncertain. She helped both me and my husband get over the fear of even touching our little boy's hand.

She did an amazing job with Jack, both my husband and I, and even my mum who visited my son every week. Ashleigh gave me so much hope for our boy, she explained everything in detail to me, answered all of our questions and is genuinely an amazing person."
Congratulations to Ashleigh! Thank you to Lauren and Stephen for sharing their nomination, and their story.
Calling all neonatal units, help spread the word about our search for NICU Superheroes
We have designed a poster which unit staff can print off and display so that more parents can learn about our quest! You can
find the poster here
.
Are you a parent wanting to nominate a NICU Superhero?
To nominate your NICU Superhero, drop us an
email
, or send us a direct message via our
Facebook
or
Twitter
pages. All those nominated will receive a special
NICU Superhero rosette
and certificate!