12 July 2019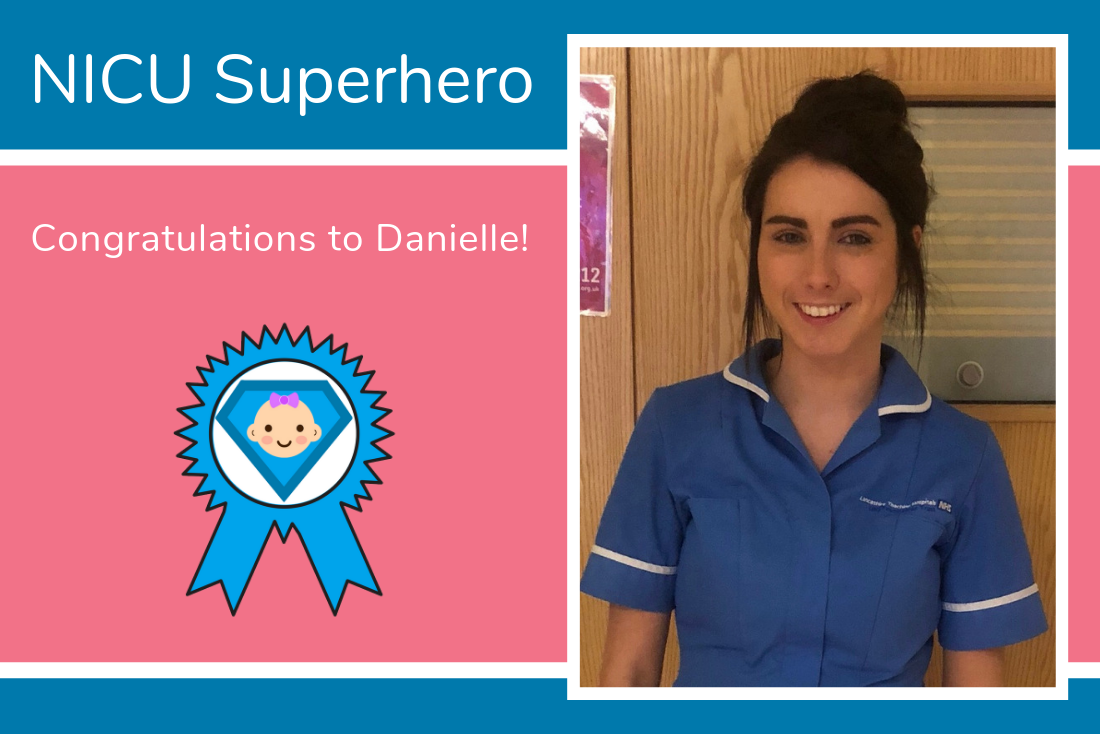 Today's nomination for our NICU Superhero award, an award which celebrates the hard work of those wonderful people who care for poorly and premature babies in the neonatal unit, comes from Katie Jenkins. Katie's son Jeremiah was born prematurely at 25 weeks gestation and was cared for in the Neonatal Intensive Care Unit at Royal Preston Hospital. Katie got in touch to nominate neonatal nurse Danielle Brown, congratulations Danielle! This is what Katie had to say about you and why she felt you deserved an extra special thank you:
"We had a 14 week stay with our little boy Jeremiah, who was born at 25 weeks. Danielle was amazing throughout our journey, helping us to understand what was being done to our son, and putting all of the medical jargon into terms we could understand. She pushed us (in a good way!) at the beginning to get involved with our son's care and medical procedures, to help us feel more like his parents.

As time went on and our time on the NICU seemed never-ending, Danielle always had time to chat and was always a shoulder to cry on during the hard days. She always made us feel at ease and supported us and made a very hard time a little bit easier. We will be forever grateful to her."
Thank you for your nomination Katie, we're pleased to hear that Jeremiah is now home with his family. Well done Danielle, well deserved!
Do you know a NICU Superhero?
Has your baby been cared for in a neonatal unit? Do you know someone that you feel deserves a special thank you for their hard work? To nominate a member of the neonatal team as your NICU Superhero, drop us an
email
, or send us a direct message via our
Facebook
or
Twitter
pages. All those nominated will receive a special
NICU Superhero rosette
and certificate!