18 December 2020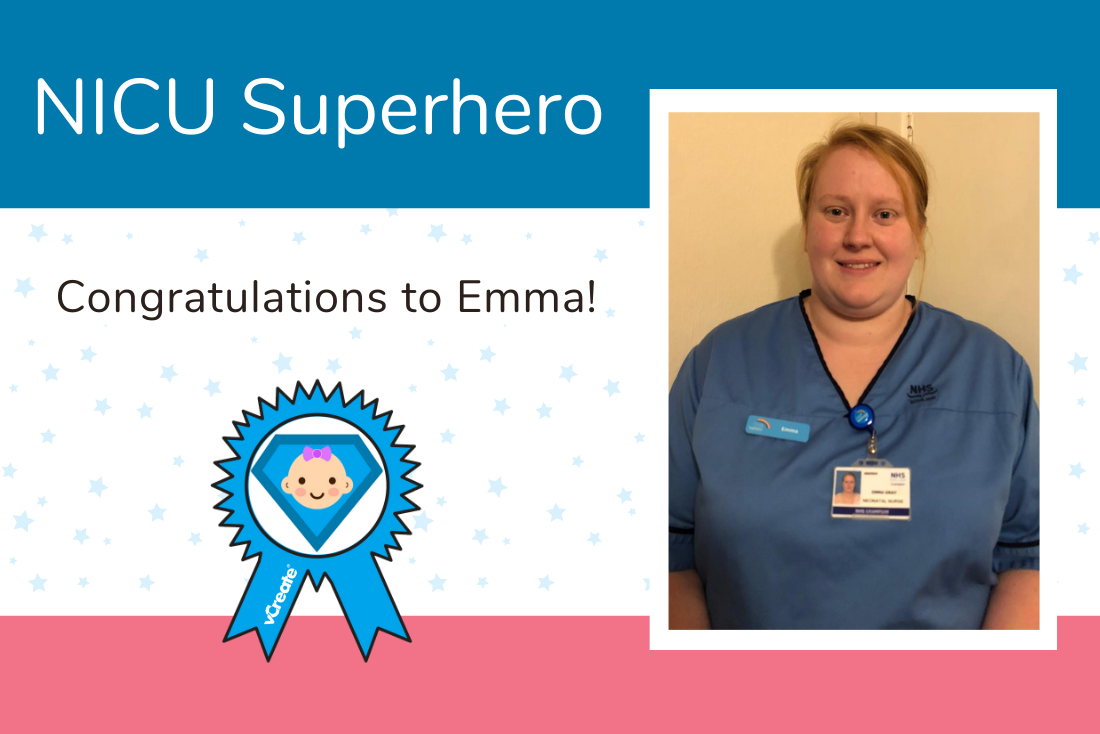 "Emma has become more like family." These touching words are one of the many reasons why Gemma has nominated Emma for our NICU Superhero award.
Gemma has nominated Emma from Aberdeen Maternity Hospital for our NICU Superhero Award as she has cared for not just one but three of her babies that were born prematurely. Gemma's children: Olly, Ellie-Leigh and Deakin were all cared for by the wonderful Emma.
"Emma looked after all three of my preemies as if they were her own. She made me feel at ease all the time when I had so many questions. She has become more like family. She is amazing with all the babies in the unit and deserves recognition for just being her. Emma has a big smile and an infectious laugh. She put my mind at rest when I was feeling down."
Congratulations Emma! It is so lovely that you have cared for all of Gemma's children with such care and love. You really are a superhero!
Would you like to nominate your NICU Superhero?
Our new nomination process means that we will be accepting a small number of nominations on a regular basis. Please visit our
Facebook
page as we will post updates about when we are next accepting nominations.