04 February 2022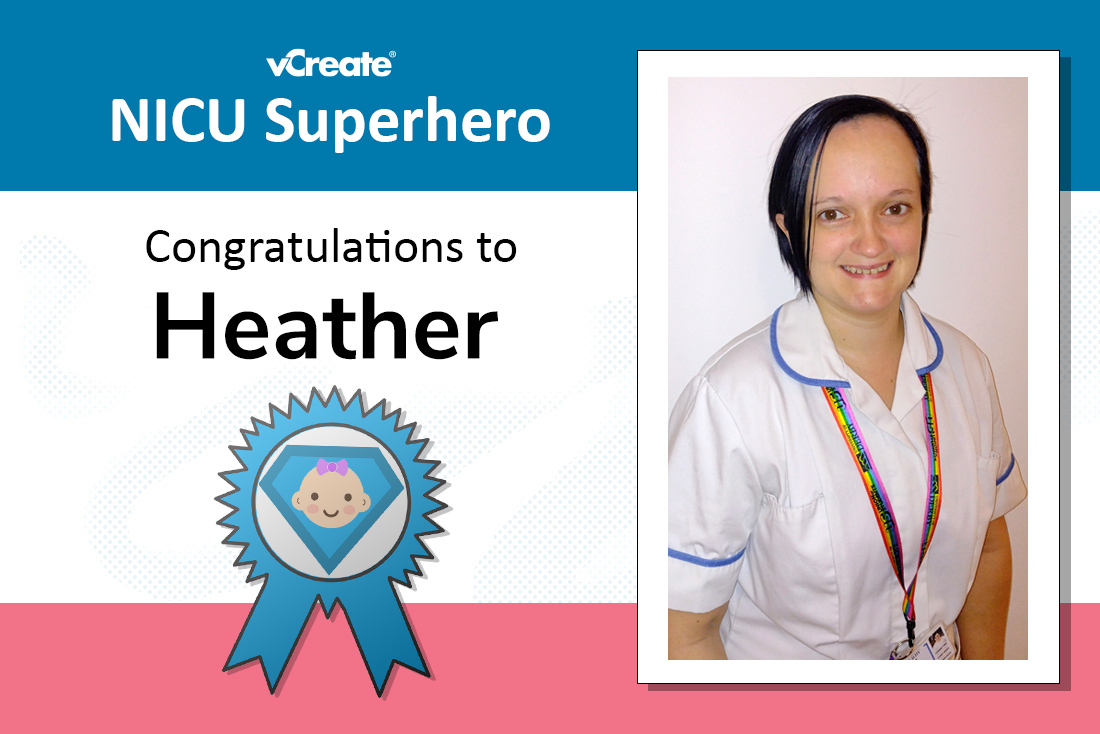 Sam and Darren have nominated Heather from Kingsmill Hospital's neonatal team to be crowned NICU Superhero this week.
Sam and Darren's little girl, Amelia, was born 8 weeks early and spent 16 days in the neonatal unit.
"Heather was such an amazing nurse.

When we started one of the scariest journeys we have ever experienced, we felt at ease leaving Amelia in Heather's care.

Seeing our baby girl for the first time was such a shock. Heather explained to us what all the pieces of equipment were for, making us feel comfortable around it.

Nothing was ever too much trouble for her and she was always happy to answer all our questions.

We want to thank Heather for teaching us how to feed our daughter via an NG tube and giving us the confidence to get involved in her care.

Heather will never truly understand the impact she has had on our family and we will be forever grateful to her."

Congratulations, Heather! When families find themselves on the neonatal unit it can be an incredibly scary and daunting time. The way you make them feel comfortable and involved makes a huge difference.

Would you like to nominate your NICU Superhero?
Our nomination process means that we will be accepting a small number of nominations on a regular basis. Please visit our
Facebook
page as we will post updates about when we are next accepting nominations.