10 September 2021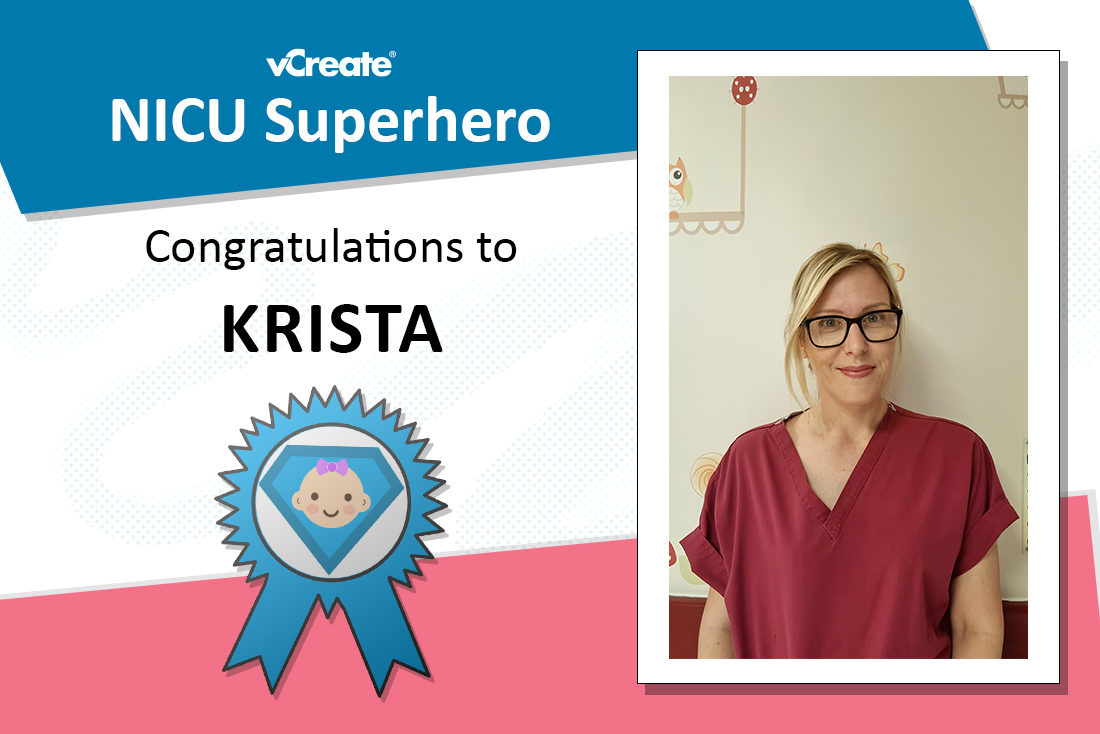 Jodie has nominated Krista from William Harvey Hospital to be our NICU Superhero this week!
Krista's care was outstanding throughout Jodie's son, Aurelius', 3-week neonatal journey.
"Krista was so amazing during my son's NICU journey.

The support and reassurance she gave me really helped to build up my confidence when it came to taking him home.

Krista was so friendly. When I was in the NICU for long hours on my own, waiting for my partner to finish work, she would come over and talk to me. This really helped me not to feel lonely at this time.

It was lovely knowing that when she was on shift, Aurelius would have her assigned to look after him. This way we got to know Krista and felt comfortable to ask her any questions - no matter how silly they seemed!

Krista, thank you so much for all of the help, guidance, and companionship you gave us on our neonatal journey.

You helped build up my confidence and when we took Aurelius home, it all seemed to just click into place!"

Congratulations, Krista! Being there to help care for both babies and their parents is so important during their neonatal stay. It makes such a difference to families like Jodie's.

Nominate a NICU Superhero
Keep an eye on our
Facebook
page for more information on when our nominations will be opening up again!