28 June 2019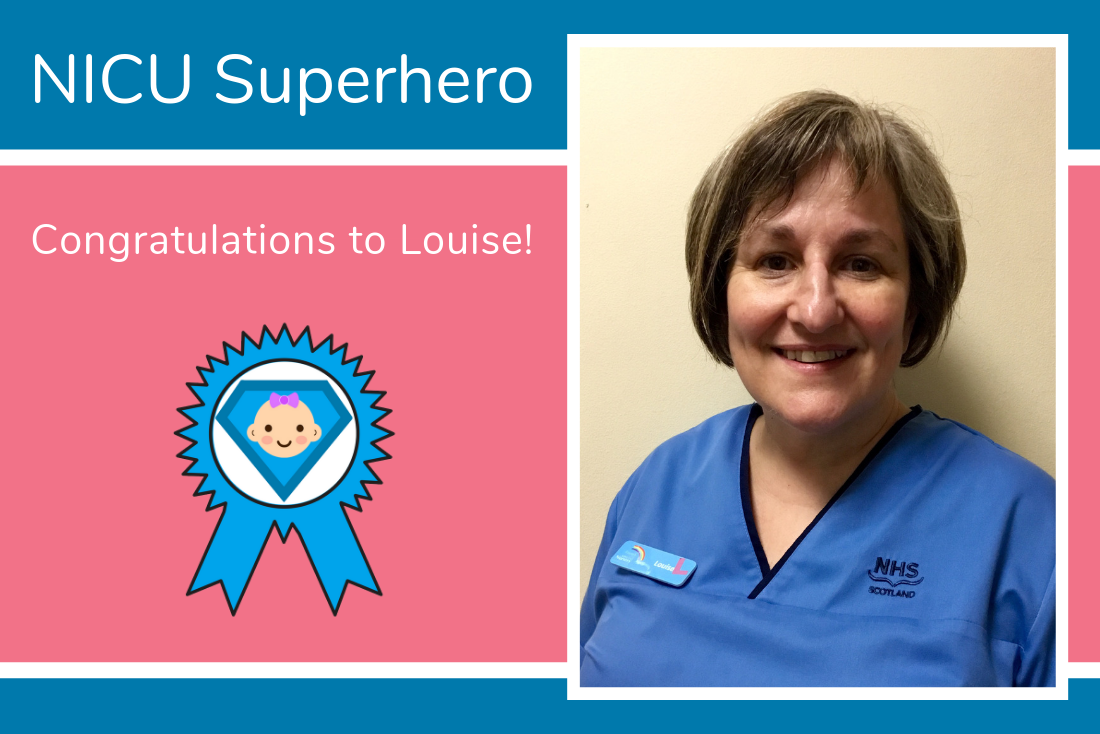 Today's nomination for our NICU Superhero award comes from Lennox's mum and dad, Natalie and Hamish. They have nominated Louise Kenefick from the neonatal unit at Aberdeen Maternity Hospital and here, Natalie tells us why:
"Our daughter Lennox was born in August 2017, and just 6 days later was diagnosed with a diaphragmatic hernia. We were told that her odds were 50/50 and Hamish and I were faced with the possibility that our little baby may not make it. From the day she was born, the entire NICU staff, and particularly the HDU nurses, were so incredible with the care they provided to Lennox, but also the support they gave us.

We cannot put into words how scared we were, but Louise took extra care to explain everything to us and put us at ease. When our lives had been turned upside down, it meant so much to us to have someone to help regain our balance and give us the strength to carry on each day. Getting discharged and being able to take Lennox home was one of the happiest days of our lives, but it meant that we had to say goodbye to the people who came to mean so much to us, in such a short space of time.

Our NICU days will forever be in our memories and Louise is a massive part of those memories. We cannot express how thankful we are to her for being such a lovely person, lifting our spirits and being there for us when we needed her the most.

We cannot thank everyone from the NICU enough, they were so great at keeping us motivated and smiling at a time when we just wanted to cry! Please pass on our thanks to all the others in the HDU and Special Care as they all helped to get Lennox home with us so quickly, we owe them everything."
Thank you for your nomination, we're sure Louise and the team at Aberdeen will be delighted to read your kind words of thanks. Natalie also told us that Lennox is now a happy 22 month old, and that you'd never know she had such a difficult start to life.
Would you like to nominate your NICU Superhero?
Has your baby been cared for in a neonatal unit? Do you know someone that you feel deserves a special thank you? To nominate a member of the neonatal team as your NICU Superhero, drop us an
email
, or send us a direct message via our
Facebook
or
Twitter
pages. All those nominated will receive a special
NICU Superhero rosette
and certificate!