27 March 2020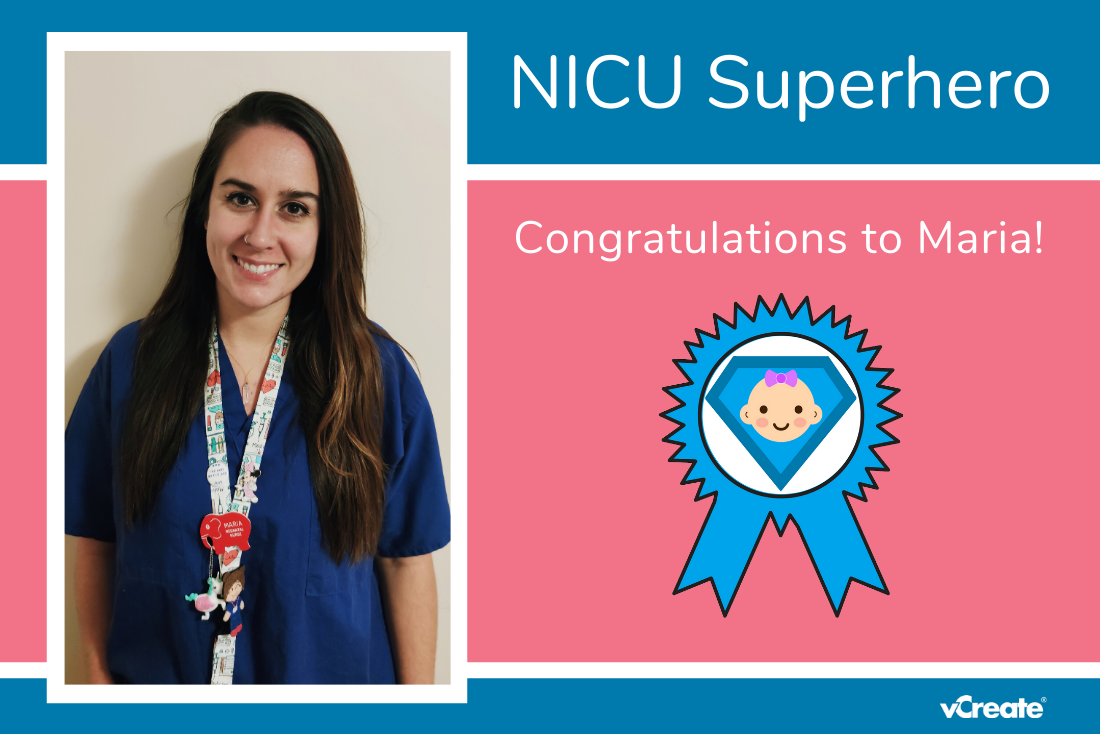 Last night we joined the #clapforourcarers, as the nation came together at 8pm to thank those NHS heroes who are working so hard to keep us safe during this challenging time. Today we continue to share parent nominations for our NICU Superhero Award, an award which celebrates the work and dedication of neonatal teams across the UK.
Today's nomination comes from Ayla-Moon's parents, her mum Claire got in touch to nominate María Ortega-Navarro from John Radcliffe Hospital in Oxford! Here's what Claire told us about her NICU Superhero:
"Ayla-Moon was born at 38 weeks on 23rd December at Stoke Mandeville Hospital and on Christmas Eve she could no longer breathe. Whilst we stood beside her praying something could be done, the amazing team from John Radcliffe came and saved her, she was transferred in the early hours of Christmas Day.

Walking into that hospital was the most terrifying moment as I was unsure what we would face. I struggled putting one foot in front of the other, never mind talking, but then we met Maria … it was Christmas Day and she was working and caring for my baby - and me! She taught Ayla-Moon's Dad and me not to be scared and how to function, as well as caring for all Ayla-Moon's needs.

We wouldn't have got through those days without her. We lived over an hour away and had to travel back at night. I can't describe the feeling of leaving her except it felt like I was drowning but getting the pictures and videos is what got me through. It was my reassurance my baby was still fighting whilst I couldn't be there.

I can't imagine surviving the night without those messages and the day without Maria caring for her. We will be eternally grateful for Maria even though she says she's just doing her job, it's more than a job to me, she's truly amazing."
Congratulations to Maria! To see how Ayla-Moon is doing these days, Claire has shared some lovely snaps of her
here
.
Join the search for NICU Superheroes!
To let the parents in your neonatal unit know about our NICU Superhero Award, we've designed a
poster
which you can print off and display so that more parents can learn about our quest to unmask those NICU Superheroes out there.