15 June 2018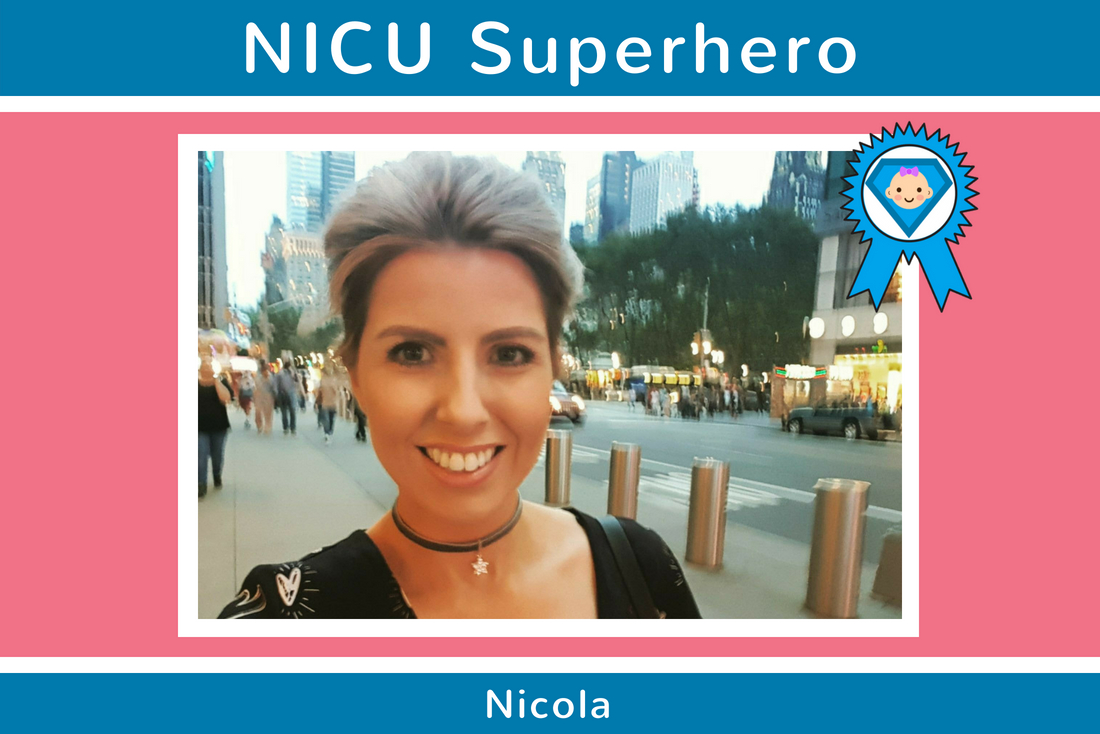 It's time for us to announce another neonatal superstar, as voted for by you. This week it's the turn of Asma Anwar to nominate her NICU Superhero, Nicola Gemmell, from the NICU at the Royal Hospital for Children in Glasgow is that Superhero.
"I want to nominate staff nurse Nicola Gemmell as my NICU Superhero as she is polite, passionate about her work and very dedicated.

Nicola took care of my twin Inara on her very first day. Unfortunately, she passed away after two days, but the comfort Nicola provided us with the day Inara was born and since then, whenever she has met us, or if she is taking care of our surviving twin, Yasna, she is so understanding and sympathetic. Her friendly yet professional attitude makes us feel more secure and gives us an ease to ask anything, anytime. She is very quick in responding, knows her job and is a great staff nurse. In this ongoing journey since mid January this year, she has managed my tantrums out of anxiety without any complaint. She has explained and supported us at every step that she was around.

We can never thank her enough. We have a list of people we need to thank and appreciate at the Level 1 NICU, but I would start with Nicola as she was the first nurse for our precious baby."
Thank you Asma for sharing your very personal story, and we wish you and your family all the best.
We love receiving nominations for NICU Superheroes, and we know that those who are nominated are extremely touched by the kind words shared by the parents of preemies and poorly babies, who have seen first hand just what wonderful work they do. If you'd like to nominate your Superhero, please drop us a message at
parents@vcreate.tv
, or contact us via our Facebook page
@vCreateNeonatal
.
Staff that are nominated for the award will receive a special
NICU Superhero rosette
, a certificate, and be in with a chance of winning 'NICU Superhero of the Year.'
A note to staff
We've designed a
poster
that you can print out and display in your unit so that more parents can learn about the NICU Superhero campaign, so print away!