31 August 2018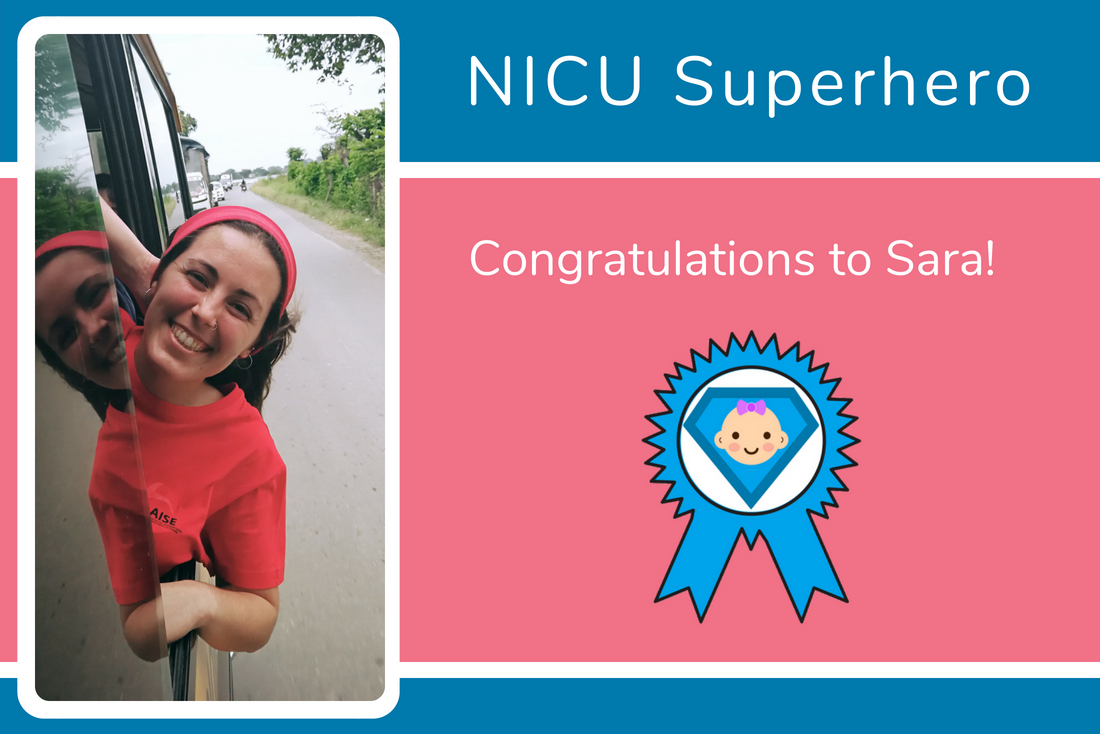 We know that all neonatal staff do an incredible job of caring, not only for the smallest and most vulnerable of us, but also for the families of sick and premature babies in their charge. Our NICU Superhero award is giving parents the opportunity to say an extra special thank you to those members of the neonatal team who helped them during their time of need, and it's wonderful to read the kind words of thanks that parents are sharing.
Today we are revealing Danielle Faulkner's NICU Superhero nomination. Danielle is mum to baby James, who was born prematurely at 28 weeks gestation, and is currently being cared for by staff at the Newborn Intensive Care Unit at John Radcliffe Hospital in Oxford. Danielle has nominated
Sara Garcia Bahamonde
, here she tells us why:
"I'd like to nominate my NICU Superhero, Sara, who looks after our son James. He has grown to love her and responds so well to her. He doesn't react well to many people handling and changing him, but Sara has such a sweet voice and talks to him all the time. When she changes him, he doesn't "desat" on any of his monitors.

Sara sends us video updates without us having to ask for them, so we get to wake up to a video of James if we are away from him, as we have other children at home. She has done so much for James and we couldn't thank her enough.

When he recently had surgery, Sara came to say good luck and saw James before, and after, to make sure he was ok. She has been amazing and deserves this so much."
Congratulations to Sara, and thank you to Danielle for sharing your thoughts, we hope it won't be too long until James is home with you all.
If you would like to give a shout out to someone who you think is extra special, please do get in touch via
parents@vcreate.tv
, or send us a direct message via our
Facebook
or
Twitter
pages. Staff that are nominated for the award will receive a special
NICU Superhero rosette
, a certificate, and be in with a chance of winning our 'NICU Superhero of the Year' award, which will be announced in March. More details to follow...
A note for neonatal staff
Please help us to spread the word by printing this
poster
and displaying it in your unit.