23 August 2019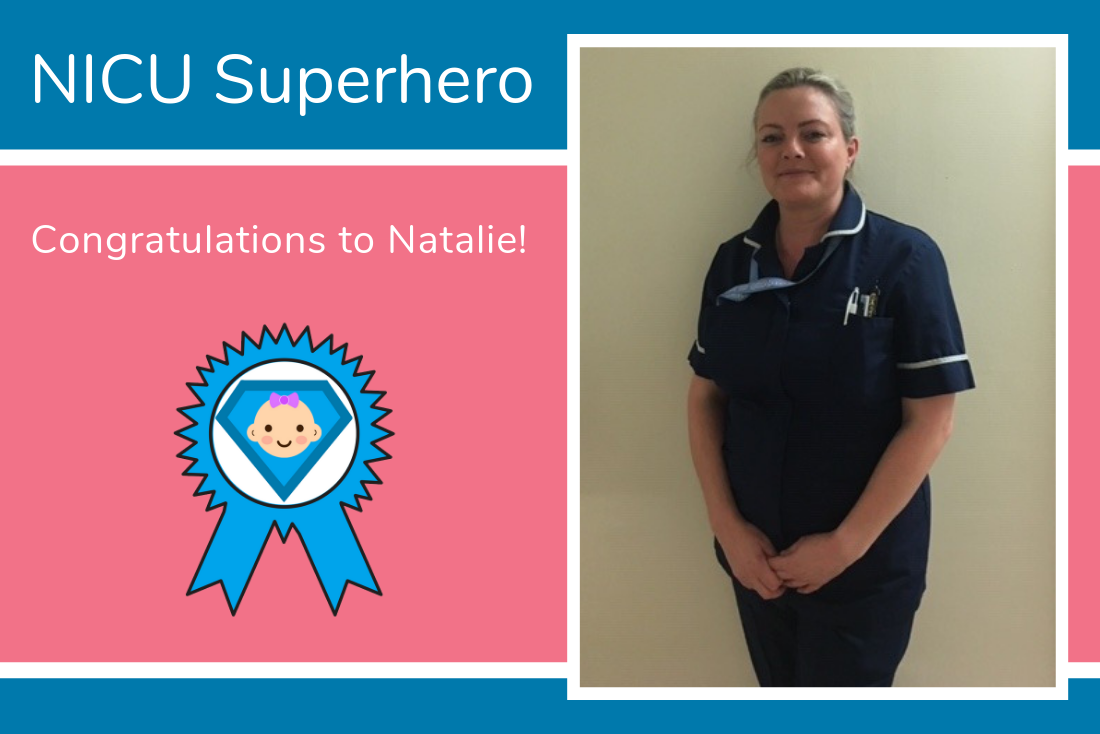 It's Friday and we all know what that means … it means it's time to reveal another parent nomination for our NICU Superhero award! Today we share the first nomination received for a member of the neonatal team at the Jessop Wing in Sheffield, exciting times.
Thank you to Kyle's mum Lyndsey, who got in touch to share her thanks for the neonatal team that cared for her son following his premature birth. Here, Lyndsey tells us who she has chosen to nominate for our award and why:
"Our NICU Superhero was Natalie Hardy from Jessop's NICU in Sheffield. She's amazing and always made me smile, even at the worst times. My little boy Kyle was born prematurely at 24 weeks gestation, weighing 1lb 13oz. Kyle had a few ups and downs and then got NEC (Necrotizing Enterocolitis) at 33 days old, we didn't think he would make it, but 21 weeks later here he is.

We have many issues due to the grade 3/4 bleed on his brain and his chronic lung disease, but the nurses and doctors there are angels on earth. Natalie's amazing attitude made our stay there so much easier and she brightens any room she is in, I think she definitely deserves to be a NICU Superhero."
Congratulations Natalie and thank you Lyndsey for getting in touch and sharing your story, we wish Kyle the very best of health going forward.
Calling all neonatal units, help spread the word about our search for NICU Superheroes
We have designed a poster which unit staff can print off and display so that more parents can learn about our quest! You can
find the poster here
.
Are you a parent wanting to nominate a NICU Superhero?
To nominate your NICU Superhero, drop us an
email
, or send us a direct message via our
Facebook
or
Twitter
pages. All those nominated will receive a special
NICU Superhero rosette
and certificate!