24 March 2023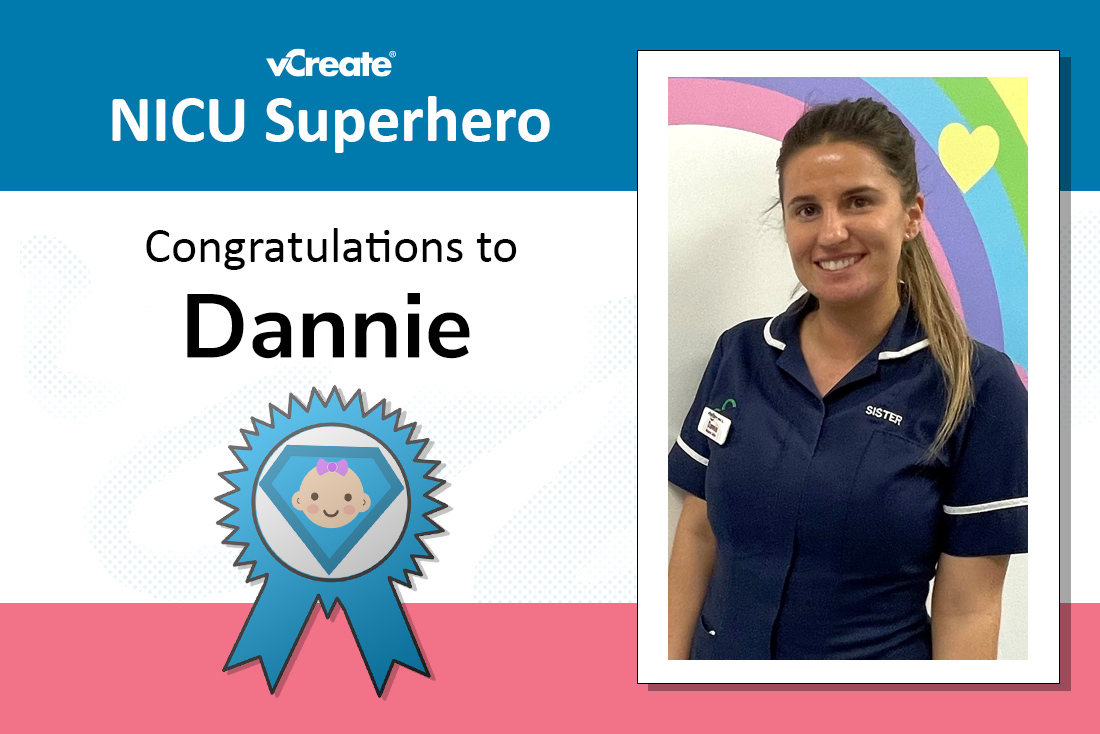 Charlotte has been in touch to nominate Dannie from Blackpool Victoria Hospital for our NICU Superhero Award.
Charlotte's daughter was born at 30 weeks gestation and Charlotte is so grateful to Dannie for the amazing care she has provided during her neonatal stay.
"Dannie was working the day of my daughter's delivery. When we had to be transferred to a level 3 hospital (an hour away), Dannie was there for reassurance.

Dannie was the first smiling face we saw when we were transferred back to Blackpool Victoria Hospital.

Throughout our time on the unit, Dannie has sent us vCreate videos and photos with such beautiful messages. We feel really at ease leaving our precious daughter in her amazing care.

Dannie also made little milestones feel like special big milestones. These included giving my daughter her first bath and hatching her out of her cot.

She provided support to me personally, as I have struggled emotionally with the NICU. She's always been there for me, my husband, and my daughter.

Dannie is a truly outstanding nurse and we are so grateful that she has looked after our baby along with the other incredible nurses."
Congratulations, Dannie!
What lovely words to have said about you.
The way you support the whole family and celebrate the little milestones makes a big difference to their journey.
Would you like to nominate your NICU Superhero?
Our nomination process means that we will be accepting a small number of nominations on a regular basis. Please keep an eye on our
Instagram
and
Facebook
stories as we will post updates about when we are next accepting nominations.