27 January 2023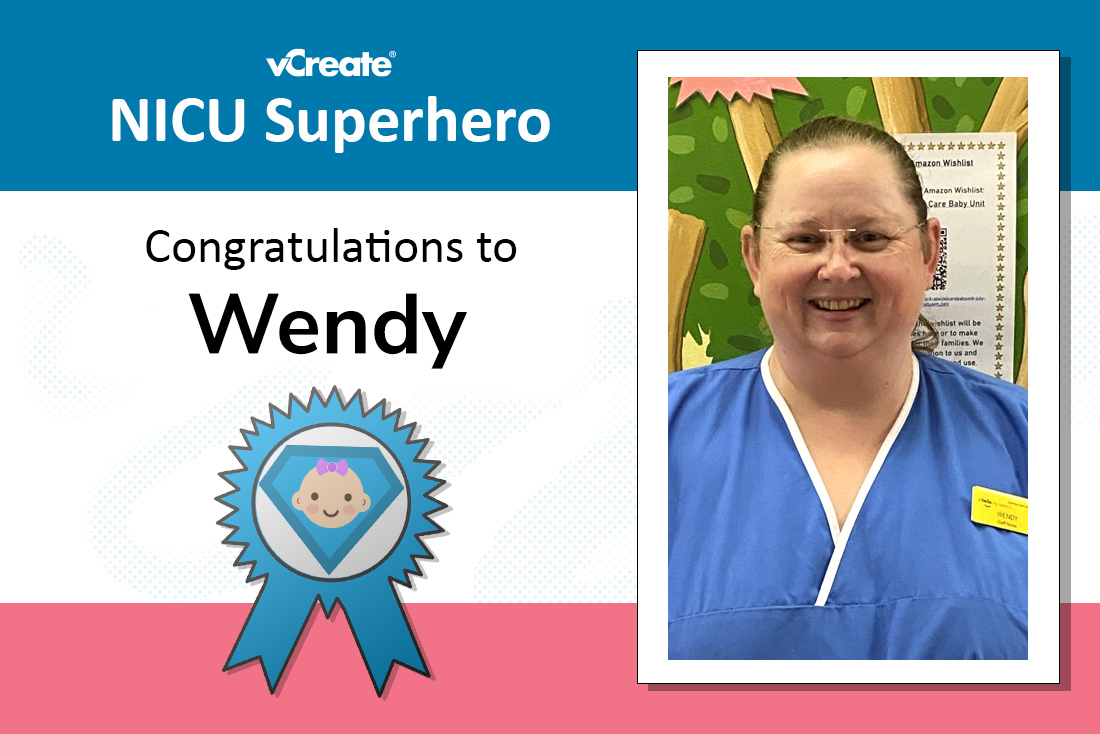 Alex has been in touch to nominate Wendy from Darent Valley Hospital for our NICU Superhero Award.
When Alex's daughter, Tayla, was born at 35 weeks gestation (during the first lockdown), Alex was so grateful to Wendy for her care.
"Overall, a lot of nurses cared for Tayla and each one was amazing. However, both me and my boyfriend felt Wendy went above and beyond.

Wendy made sure we were both included and showed us how to do everything.

She made us feel so welcomed and reassured during such a scary time with Tayla being born premature and the global pandemic.

Considering staff were scared for themselves and their families, Wendy still managed to put a smile on our faces.

We remember the little things Wendy did for us: Keeping us informed, sharing Tayla's wins, helping to guide me, showing me where evrything was, her advice and her amazing care for Tayla.

During this short time, when the world was in lockdown, the nurses became like our family.

Thank you Wendy!"

Congratulations, Wendy!
The care you provide for families and the way you go above and beyond stays with them beyond their time in NICU.
Your rosette and certificate are in the post for you.
Would you like to nominate your NICU Superhero?
Our nomination process means that we will be accepting a small number of nominations on a regular basis. Please keep an eye on our
Instagram
and
Facebook
stories as we will post updates about when we are next accepting nominations.